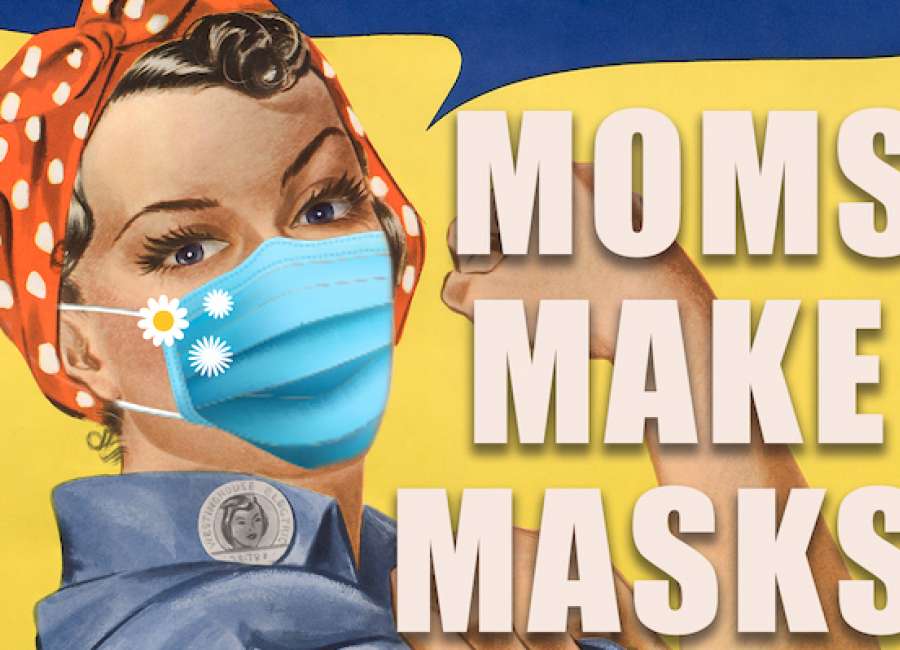 Laura Mattia of Newnan saw a post shared on Facebook of someone making masks for health care workers, so she decided to make some herself.
"I wasn't sure if there were a need for them," Mattia said. "But I decided to make some and see what happens."
Mattia and her sisters, Cheree Stevens and Maggie Hickman, set out to make 25, and they purchased all the supplies themselves. When they posted the masks on Facebook, employees from local nursing homes and Piedmont Newnan Hospital reached out to them wanting one.
The masks are meant to cover a standard N95 mask that many health care employees wear. Mattia said using the hand-sewn mask as a cover on a standard N95 mask will help extend its life, as N95 masks are running out quickly in hospitals.
"What people have to understand is if you're on the frontline, having some level of protection is better than having nothing," Mattia said.
Mattia also designed the masks to be comfortable when worn for several hours. She said a month ago, she had to wear a mask for 15 hours on an airplane and noticed how badly the masks that fit behind your ears can hurt after a while.
The masks Mattia and her sisters are making use hair ties with a slip knot that hook around the head instead of fitting to the ears. This design is more comfortable, and hair ties are a cost-effective alternative to elastic, which is hard to come by now.
Mattia said you don't have to be an expert seamstress to make the masks.
"Every time I sew a mask, I think of my great-grandmother, who was a 'Rosie the Riveter,'" Mattia said. "It helps me take my mind off things I can't control."
Mattia created a pickup area by her back door, where people who have placed orders can get their masks. So far, they have shipped 12 masks to Fort Stewart for Army medics, donated 30 to health care workers in Coweta and donated 131 to the Piedmont Cancer Institute in Fayetteville.
They have also shipped orders to a hospital in Boston and medical technicians in Lakeland, Florida, Hickman said.
Mattia and her sisters have created a Facebook page called 'Moms Make Masks' and a GoFundMe page to raise money for supplies. She estimates it costs about 80 cents to make one mask, and so far, they have purchased all the materials themselves.
Hickman will post instructional videos on the Facebook page so people who want to make them can learn how.
"My two sisters can't keep up with orders," Hickman said. "We are calling all moms to dust off their sewing machines."
Those that need masks or want to assist in making them can reach the group at momsmakemasks@gmail.com .