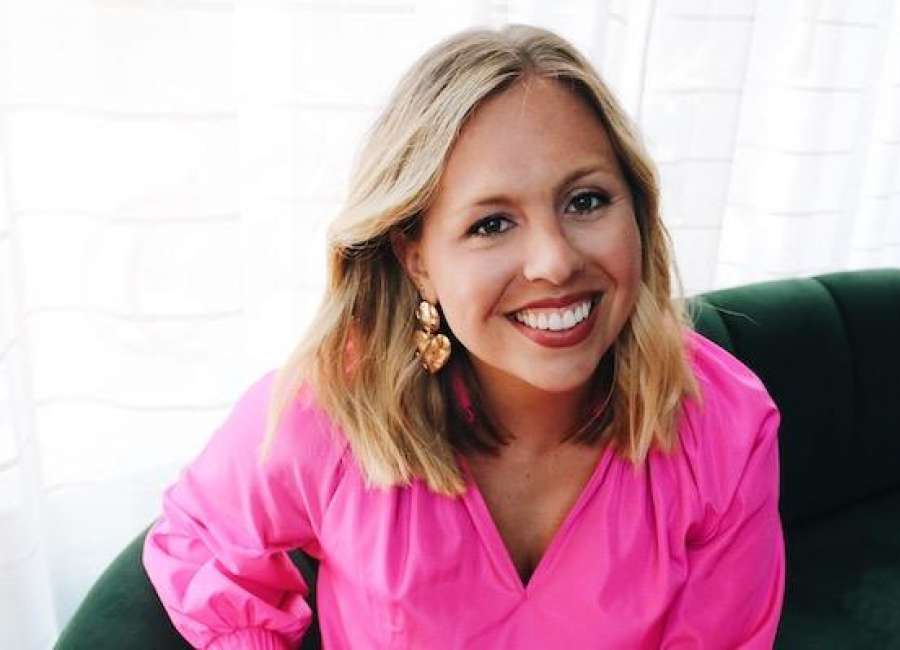 Newnan native Mollie Burch is the co-founder, CEO and creative director of CROSBY by Mollie Burch, an Atlanta-based clothing line for women.
CROSBY features bright custom prints and was founded with a focus on supporting organizations that aid victims of sex trafficking.
Brand beginnings
Burch grew up in Newnan and graduated from The Heritage School in 2009. The teachers she had at Heritage helped her become an artist, and pursue a career in design.
"My mother would tell you that I've always loved art and creating things," Burch said. "I've also always loved dressing up and dressing people up."
She graduated from the University of Virginia in 2013, where she created her own interdisciplinary major called the Art of Fashion. Burch said it was a studio art-based fashion design major.
In addition to her program study at UVA, she also took classes from Parsons School of Design, the Fashion Institute of Technology and a study-abroad program in Florence, Italy.
During college, she held internships at several fashion companies in New York. Upon graduation, she designed for the Annie Griffin Collection, which was a women's contemporary line based out of Atlanta.
After working at Annie Griffin for over a year, Burch founded CROSBY by Mollie Burch in Atlanta in October 2015.
CROSBY was founded by Burch and Taylor Montes de Oca, who also went to UVA. They didn't know each other in school, but were set up to be roommates in Atlanta by mutual friends.
"We ended up becoming super good friends. Through that time of living together, she saw and felt my woes and issues with the industry and also saw my passion for design and creating," Burch said.
When Burch was thinking of starting the business, Montes de Oca wanted to be involved. Burch does the designs, and Montes de Oca focuses on the business side.
"We're very much a yin and yang," Burch said. "Now we're best friends and business partners."
Burch said her aesthetic includes very bright, colorful, bold prints that feature abstract designs.
"My inspiration comes from everywhere. I'll be walking down the sidewalk and take a shadow and turn it into a print," she said. "I feel like I see things in more of a 2D, flattened way."
Burch said her inspiration also comes from nature, different cultures and cities around the world.
"Our stuff is so cheerful, it's meant to be fun; it's meant to be playful. There's enough seriousness in our lives; we need some fun to wear," Burch said.
As for the brand's name, Crosby is Burch's maiden name, and she was married the August before she started the company.
"I kind of had CROSBY in my mind for awhile. I always dreamed of and wanted to have my own clothing line," she said. "I'm one of three girls, so assuming we all get married and change our names, there's no one to carry on the name. It's kind of my way of carrying on that legacy."
CROSBY by Mollie Burch has a store in Atlanta, is sold in over 200 boutiques and is sold online. The company is entirely women-owned and run.
CROSBY for a cause
Burch said anti-human trafficking advocacy and awareness was something she felt strongly about having as a core part of the business from the beginning.
The brand's mission, "Shine Your Bright," encourages women to be their boldest, brightest and most confident selves and use their light to share with others, Burch said.
"In particular, for us, we want that light to shine on the issue of sex trafficking, particularly in our community," she said.
The brand partners with Wellspring Living, an Atlanta nonprofit that provides domestic sex trafficking victims and those at risk with recovery services, according to www.wellspringliving.org .
The programs provide care through therapy, education, life skills and personal and professional development. The focus for each participant is "to develop their courage to move forward and their confidence to succeed."
Twice a year, Burch designs a print that tells the story of someone who is a survivor of human trafficking. She said the goal of the print is to spread awareness and raise money.
Proceeds from the items sold in the print are given to Wellspring. Each piece comes with a card that tells the story of the survivor, Wellspring and the mission of CROSBY, Burch said.
"Until I was informed about the issue of sex trafficking — all over, but especially in Atlanta — I had no idea," Burch said. "It's an issue that is gaining more attention lately, but for so long it has gone not talked about."
In college, she attended the Passion Conference, hosted by Passion City Church in Atlanta. One of the years she went, the focus of the conference was on sex trafficking, and she heard the founder and president of Wellspring speak.
"It just really weighed on me and was put on my heart, and I really felt called to do something about it," Burch said. "I just couldn't let it go."
Burch said she feels social responsibility is becoming a bigger trend in the fashion industry; however, she said it hasn't always been this way. Most brands haven't been built on social missions.
"Everyone wants to feel good and feel like they're doing good. If by buying a piece of clothing they're helping someone in need, I think that is only a positive thing," Burch said.
Burch was featured as one of Southern Living's New Southern Tastemakers for 2019. She had the opportunity to visit the Southern Living headquarters in Birmingham, Alabama, as part of the feature.
"It was so inspiring meeting all the other women that were featured," she said. "It's so cool to hear what they're doing in their fields."
Burch said CROSBY has exponentially grown every year since it began, and 2020 is already looking to be their biggest year yet.