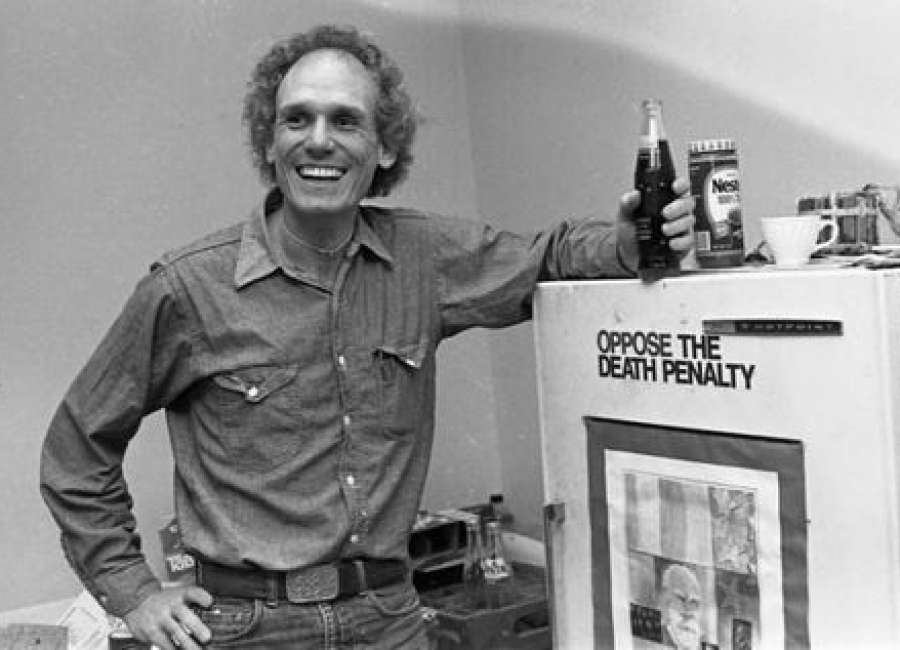 Coweta's most famous attorney, who rose to prominence in the 1970s as a civil rights attorney defending death penalty cases — including a stint representing notorious serial killer Ted Bundy — and then had his law license revoked in late 2019 because of his actions in a Coweta County child custody case, has died.
Millard C. Farmer, 85, died Friday.
His father, also Millard Farmer, is the namesake of Millard Farmer Road and Millard Farmer Industrial Boulevard.
In an exhibit about the famous "Dawson Five" case at the Georgia State University Library, which included a 2012 interview with Farmer, Farmer recalled his father negotiating with the courts to keep some of his poorest farmhands out of jail for bootlegging and other small crimes.
After attending the University of Georgia, he returned to Newnan to work in agriculture alongside his father. As business began to slow, he decided to go to law school and went at night, becoming an attorney in 1967.
Farmer began his career representing bootleggers — mostly poor people who were operating stills to supplement their meager incomes, according to the GSU exhibit. Farmer became keenly aware of how the jury selection process could determine the outcome of a trial — and how easily it could reflect the racial bias of a community.
"Because I was representing African American people a lot, and there were no African American people on the jury, I had to do something about it," he said in the interview.
In 1976, Farmer and psychologist Courtney Mulin formed the Team Defense Project, which had a goal of defending indigent clients as a way to bring the inequities of the death penalty to national attention.
"We had a pretty realistic view," Farmer said, "that the reason people were getting the death penalty is that they weren't being properly represented."
Farmer learned about the Dawson Five, five young African American men from Dawson, Georgia, who were arrested for the death of a man who was murdered during the robbery of a convenience store.
The defendants claimed that the white sheriff's deputies forced them to confess to a crime they didn't commit — even putting a gun to the head of one of the five young men while he was being questioned.
Farmer became their attorney, and during the trial, called the deputy who was alleged to put the gun to the man's head, Jack Hammack, and put an unloaded gun to his head, while questioning him.
The GSU exhibit lays out how that line of questioning went.
"Farmer then placed the gun to Hammack's head and said, "Now, don't be nervous."
"I don't think this is fair," Hammack retorted.
"Oh, it isn't?" Farmer asked. "Why don't you think it's fair?"
Visibly shaken, Hammack said: "Because I don't know what I'm gonna say when you're holding this gun to my head. I don't know what you're gonna do. How can I trust you?"
Farmer then rapped the bottom of a plastic cup on the table, and Hammack flinched.
"I think you've made your point Mr. Farmer," said Judge Geer. "I don't know we're gonna have another hearing."
Shortly afterward, the judge dismissed the confessions. The Dawson Five were freed, but no one else was ever charged with the crime.
Farmer continued to work on death penalty cases, and Farmer and his colleagues taught and lectured on their strategies to numerous legal groups and audiences.
They had many notable successes, and their strategies, such as jury composition challenges and motion filings, have been widely adopted, according to the GSU exhibit. He also represented clients in racial discrimination suits and received numerous honors for legal and civil liberties advocacy organizations.
As time went on, he became a lightning rod for controversy, according to The Atlanta Journal-Constitution. In 1991, a federal judge accused him of making "scandalous statements" in a lawsuit filed against Macon's police chief. A year later, he was accused of tampering with evidence in a case in Texas.
The case that led to Farmer's disbarment began when Cowetan Michelle Murphy hired him to file a malpractice lawsuit against the lawyer who handled her divorce from Jack Murphy Sr.
Three years later, when Murphy's ex-husband filed for a change of custody for their sons, Jack and Thomas, Murphy hired Farmer again.
Thus began a very public case — with Murphy and her friends protesting outside the Coweta Justice Center, setting up a Facebook page, and hosting a town hall meeting.
Following the end of the custody case, Jack Murphy Sr. sued Farmer and child advocate Deb Beacham and her organization, My Advocate Center, for their actions in the custody battle.
In 2018, a federal jury in Newnan found that Farmer had committed attempted theft by extortion, attempted bribery and intimidation of a court officer; influenced witnesses; and undertook interstate travel in aid of racketeering. The jury also found he had violated Georgia's law on civil racketeer influenced and corrupt organizations.
In November of 2018, the Georgia Supreme Court disbarred Farmer. In its ruling, the court found Farmer engaged in "an extensive pattern of disciplinary infractions" during the case, and that disbarment was "the only appropriate sanction," according to the Fulton County Daily Report.
The court also found that he violated 10 professional conduct rules and listed "multiple aggravating factors."
"Sometimes when you call it like it is, you get punished," Farmer told the AJC after his disbarment. "There's no doubt that's exactly what happened here."
No services are planned at this time. Memorial contributions may be made to Picture Social Justice: Paula J. Caplan, 14416 Ash Court, Rockville, MD 20850.