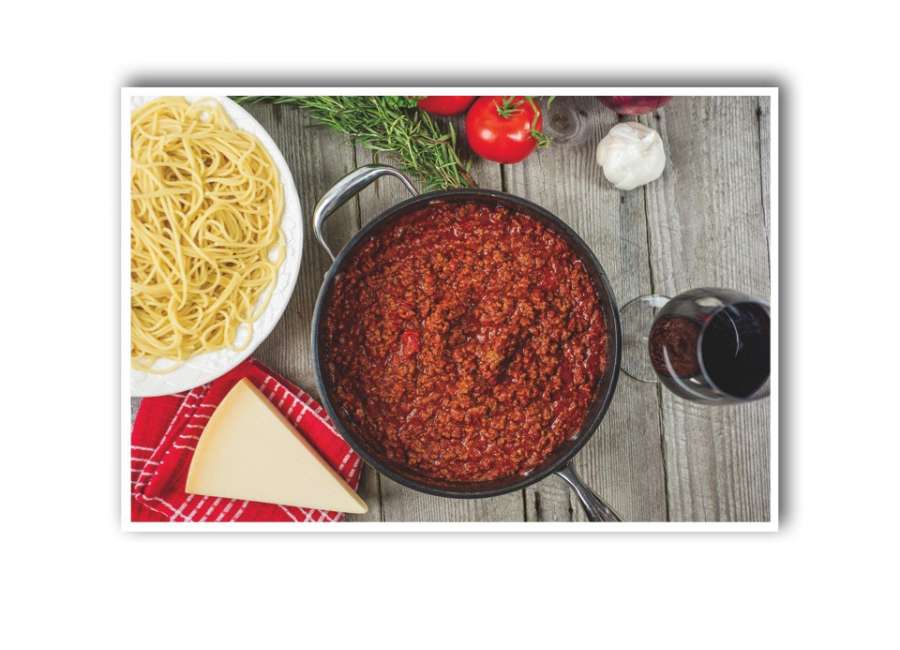 NTH STAFF REPORTS
news@newnan.com
From creamy mayonnaise to spicy Tabasco, there's a sauce for almost every kind of palette.
Though sauce is an integral part of cuisines around the world today, it was originally invented to mask the freshness of food. Given their importance, it doesn't come as a surprise that a whole month is dedicated to celebrating sauces.
National Sauce Month timeline
1970s
McDonald's introduces a "Special Sauce"
It's a simple concoction of mayonnaise, mustard, garlic and onion.
1910
Mayonnaise is invented by Nina Hellman.
1651
Sauce Robert is invented
Similar in flavor to Espagnole, this was a popular sauce in the 17th century.
200 A.D.
Sauces are invented
Romans possibly used sauces to mask stale food.
Ways to celebrate
Sample something new. Go out of your comfort zone this March and sample a new sauce. Try one at a neighborhood restaurant, or get your hands dirty in the kitchen. For instance, try making a vodka cream sauce that pairs well with pasta.
Get nostalgic in the kitchen
Try recreating that sauce your mom always used to make when you were young. National Sauce Month can be the perfect excuse to let nostalgia wash over you and reminisce about the good old days.
More sauce facts
Sauces can be healthy
Hot sauces can aid your metabolism, slow down aging and even improve your mood, according to www.nationaltoday.com . Hot sauces like Tabasco and sriracha are high on capsaicin, which aids the release of endorphins in your body.
Sauces are easy to make
Most sauces can be made at home with commonly found ingredients, according to www.nationtoday.com . Experimenting with sauces is easy, too. Master the five basic types – yogurt-based, pepper-based, herb-based, tahini and pesto – and play around with them to create your own masterpiece.
Easy pasta sauce
Ingredients
2 tablespoons olive oil
1 medium onion finely diced
3-5 cloves garlic minced or put through a garlic press
2 teaspoons dried basil
pinch red pepper flakes about 1/4 teaspoon
1/2 teaspoon Kosher salt
1/2 teaspoon granulated sugar
1 pat butter, about 2 teaspoons
1 28 ounce can crushed tomatoes
1/4 cup water
Instructions
Heat the olive oil over high heat until it shimmers. Saute the onions, stirring frequently, until they soften and shine, about three minutes. The onions should sizzle and hiss as they cook. Add the garlic. Stir to combine. This prevents the garlic from burning. Cook an additional two minutes. Add the basil, red pepper flakes, salt and sugar. Stir to combine. Add the butter. Stir, cook for about a minute.
Add half of the can of the crushed tomatoes. Scrape the bottom of the pan to remove any stuck-on bits. Reduce heat to low. Add remaining tomatoes. Stir in 1/4 cup water. If the sauce seems too thick, add additional water.
Allow sauce to simmer for 10-60 minutes. If simmering longer, stir the sauce occasionally and add water as needed to keep the sauce at the correct consistency.
Recipe courtesy of Cook Fast Eat Well
15- minute homemade hot sauce
Ingredients
20 fresh peppers of your choice (fresno, cayenne, jalapeno are good ones)
1 1/2 cups white vinegar or apple cider vinegar
1/2 teaspoon salt
3 teaspoon minced fresh garlic
Instructions
Put on kitchen-safe gloves and wash the peppers.
Cut the tops off of your peppers and slice in half lengthwise.
Pour the vinegar into a saucepan/pot, add peppers, salt and garlic. Bring to a boil and reduce heat to a low boil until peppers are soft,about 10 minutes.
Pour everything into your blender, including peppers and vinegar.
Blend it (seeds and all) until liquefied.
Add heat if desired. If you like it hot, add a Habanero (or half of one), reblend and retaste.
Makes two cups.
Recipe courtesy of www.dontwastethecrumbs.com .