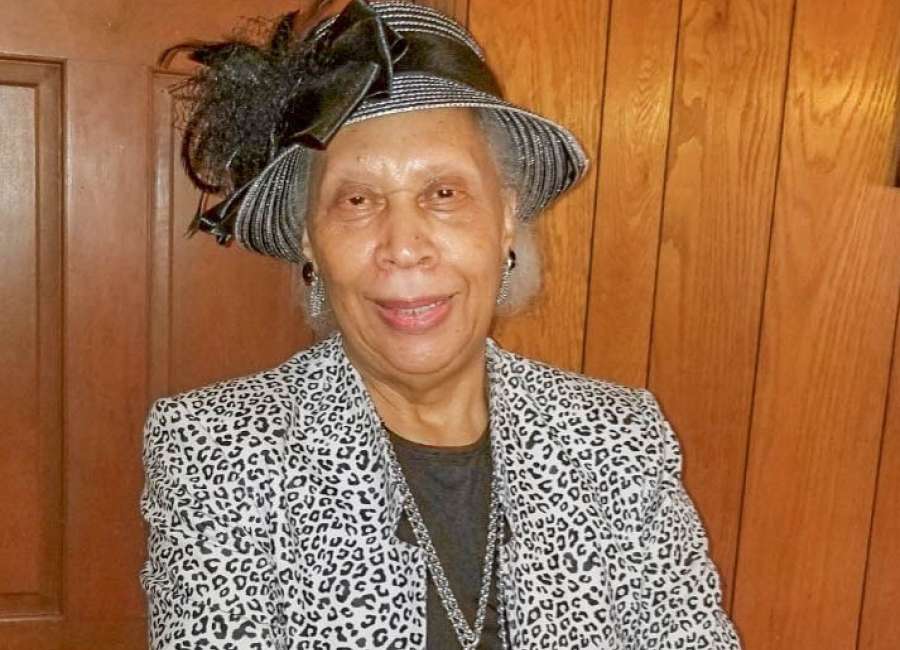 Lurlene Melson Smith was born January 27, 1935 to the late Cora Farmer and Otis Charles Melson. The entire family celebrated the 27th until our Mother found a hand written note, by her Grandmother Lucher Farmer, in the family bible that she was actually born on January 26, 1935, which was discovered when Lurlene was 65 years old. So the family has celebrated both dates for the past twenty years.

Lurlene accepted Christ at an early age and she joined Jones Hill Chapel UMC in Newnan, GA. She was educated in the Coweta County Public School System. After graduating from Howard Warner High School, she moved to Cincinnati Ohio. Her Grandmother encouraged her grandchildren to see "God's big, beautiful world". Lurlene enjoyed traveling and her favorite way to see this big beautiful was cruising.
She was united in holy matrimony to Willie Glenn Smith on March 19, 1955. To this union they were blessed with three children, Vanessa "Van" Pruitt (Gary), Giselle "Gigi" Givens (Reginald), and Tonialo "Ty" "Dallas" Smith (Monica); five grandchildren Kisha Thomas (Torey), Chiquita Rogers (Preston), Morgan Smith, Eric Alston Givens, and Mackenzie Smith; and five great-grandchildren: Toriona, Myles and Jordan Thomas and Caleb and Paris Rogers.
She ran a successful in-home daycare for over 40 years. Here she gained a host of bonus children and grandchildren! She inspired the entrepreneurial spirit in the family! Her family and friends will continue to honor and cherish her legacy!
Most recently she was honored as Senior of the Week on Saturday, January 25, 2020 in The Newnan Times-Herald. Her wisdom, teachings, examples and life lessons are reasons she's loved and treasured by so many.
Lurlene was preceded in death by her late husband Willie Glenn Smith, her late brothers Willard Melson and Alton Melson and survived by: three children, five grandchildren and five great grandchildren; four brothers, Henry Melson, Leon Melson, Otis Melson, and Arthur Melson; four sisters, Winnie Cheaves, Mary Sue Alexander, Joyce Melson Thompson and Janet Melson Burns, and two sisters-in-law; Mary Melson and Bessie Melson and a host of awesome relatives and great friends.