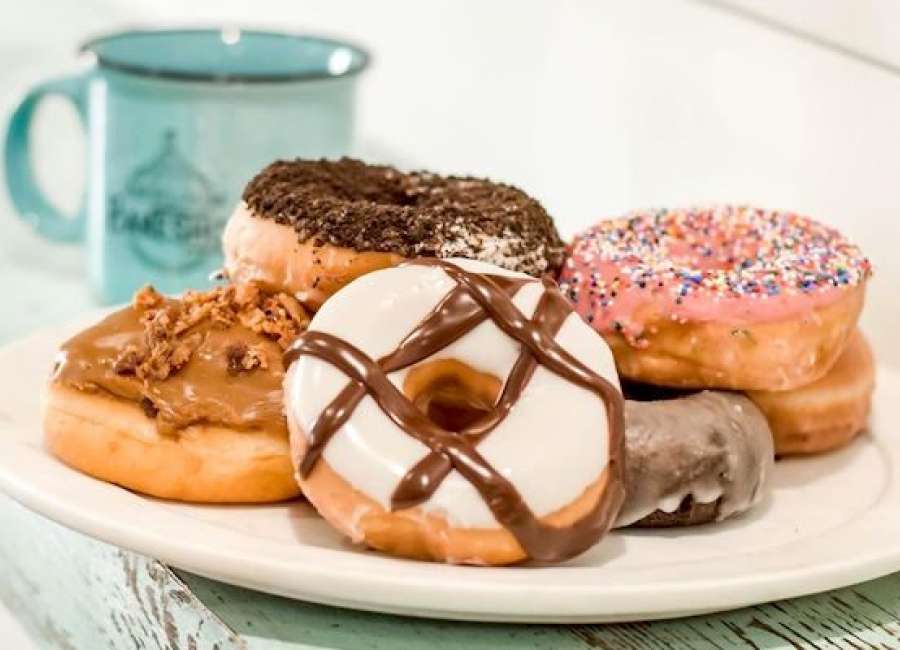 Heirloom Market Co. & Bakeshop in Sharpsburg is using one of its bestsellers – donuts – to give back to local first responders and health care employees.
Owners Justin and Laura Gibson started a promotion this week that for each box of a dozen donuts they sell, they will provide a boxed lunch for those serving the community as nurses, firefighters or police officers.
So far, Heirloom has sold 1,000 boxes of donuts. The goal is to sell 5,000 in six weeks, to feed all the first responders and nurses in both Coweta and Fayette counties, Justin said.
"It's been a really good response so far," Justin said. "We're trying to keep up with all the orders."
He said at the end of each week, they will tally how many boxes of donuts they've sold to come up with a number for lunch donations. Justin said they are contacting the local fire and police departments and hospitals to find out how many meals they need.
Justin said he was a firefighter for seven years and sympathizes with what first responders are going through. He also said he is related to several nurses and wanted to help them out during this time.
"We want to use our platform to help other people," he said. "It's a way for people to jump on board and band together and say thanks."
Selling the donuts also helps Heirloom continue to pay its employees. When many started practicing social distancing due to COVID-19, Justin said the business took a 95 percent hit in sales.
He said Heirloom is unique because it's a restaurant and a market with 70 different vendors. Justin said they didn't want to shut down completely and have to lay off employees, so they decided to close everything but continue to make donuts for curbside pickup.
Justin said continuing to sell the donuts is safe because there is little to no contact between employees and customers. Customers can pay over the phone, and they don't have to go into the building to pick them up.
He also said donuts are a good pick-me-up for families that have been stuck in their house because of school and work closures. Some families are supporting the initiative by donating money in the amount of a box of donuts, Justin said.
"We're here because we love our town," Justin said. "We love giving back and helping out when we can."
Updates about donating lunches to first responders and donut sales will be posted on Heirloom Market's Facebook page.