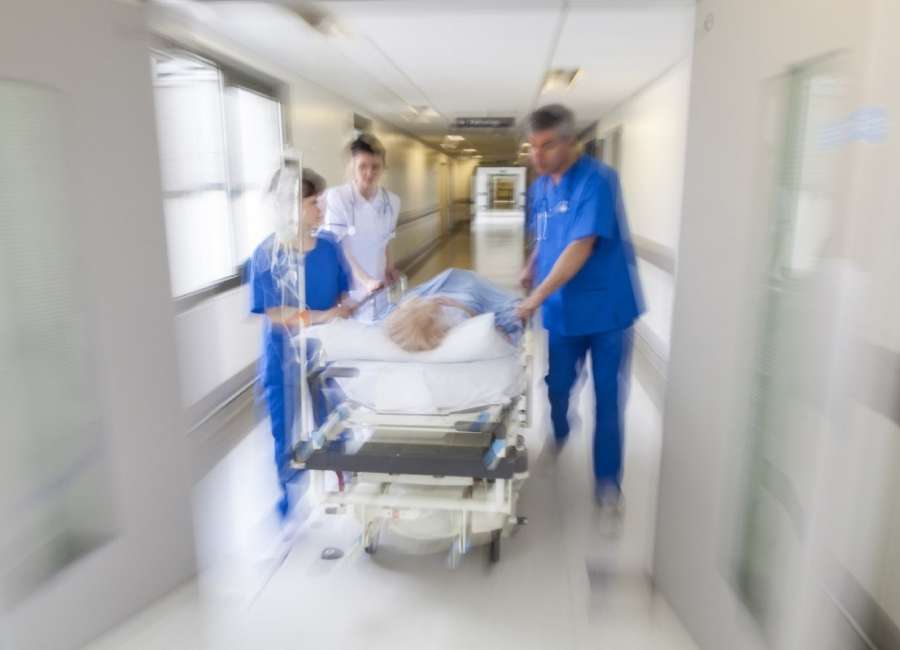 While many of us bemoan the major inconvenience of social distancing as the COVID-19 crisis intensifies in our community, there's no question the greatest heroes are the ones who don't have the luxury of staying home.
Last Thursday, Coweta's first COVID-19-related death was a 42-year-old health care worker with no underlying health issues.
There's no question, those with the most firsthand perspective of what we're facing are those currently working in health care.
Health care employees share the same feelings most of us have about the ongoing crisis – fear, frustration and uncertainty.
In an effort to get a better understanding of what they're dealing with, I reached out to several local people involved in the front lines of health care who agreed to share their firsthand experiences of what they're seeing and what they expect to happen.
While each person shared a unique perspective, the primary advice I received from each was the same: STAY HOME.
Many people have begun showing up to emergency rooms without exhibiting any signs of illness, but acting out of fear.
One nurse reported a person who showed up to the ER to be tested because they were at the grocery store and felt scared from being around people.
This kind of behavior will overrun emergency rooms and pull resources away from the critically ill, nurses say.
"The problem is that everybody wants to get tested, but it's not that important to get tested, because we are all in isolation anyway," one RN said.
They all stressed that unless a patient is having difficulty breathing and needs intervention, it's best to ride out the symptoms at home by quarantining themselves from others for two weeks.
"As long as the person is not in any respiratory distress, or having any major symptoms, if they have a cough and are otherwise feeling fine, it's going to be treated as a viral infection," one RN said.
The treatment for most viral infections include rest and hydration, which can be accomplished at home.
"However, there is such a concern with those that are immunocompromised, and transmitting it to the immunocompromised, hence the need to quarantine everybody due to the transmission even without symptoms."
If you show symptoms, heath care workers suggest visiting the CDC website and calling the provided number, so someone can assess your symptoms. If they believe you need to be tested, they will send someone over.
Shortages of medical supplies and physical exhaustion are several concerns facing those working in the medical field in Newnan and nationwide. With the possibility of more staff members becoming sick with the virus, many are left wondering what the next few weeks will look like for them.
Another nurse compared the current situation to standing on a tall bridge, debating whether to jump or not.
"We know these people need us for help with their activities of daily living, but at the same time, we don't want to be playing Russian Roulette with our health and put our innocent families in the line of fire either," she said.
Many anticipate a huge influx of patients, staff becoming sick with the virus and hospitals not being able to handle it.
"We already are at our breaking point, especially with employee morale," one nurse said.
Home health nurses who aren't dealing with the influx of emergency room activity say their patients want to know what's going on.
"It's hard to explain it when we don't even know ourselves," she said. "Some of us are working 12,16,18 hours, helping each other cover shifts and care for our elderly families because they are like our second families, so we worry about them along with our own."
So what do they want the public to know? Again, all signs point to "stay home."
For those concerned about navigating grocery stores, many suggested switching to ordering online for curbside pickup or home delivery. Regardless, the greatest tool in battling this ongoing crisis is to stay put in your home.
"I know it's been said so many times, but – stay home," one nurse said. "We put ourselves and the people we live with at risk just by going to work. It's frustrating seeing people going about their normal lives when we are risking ours."