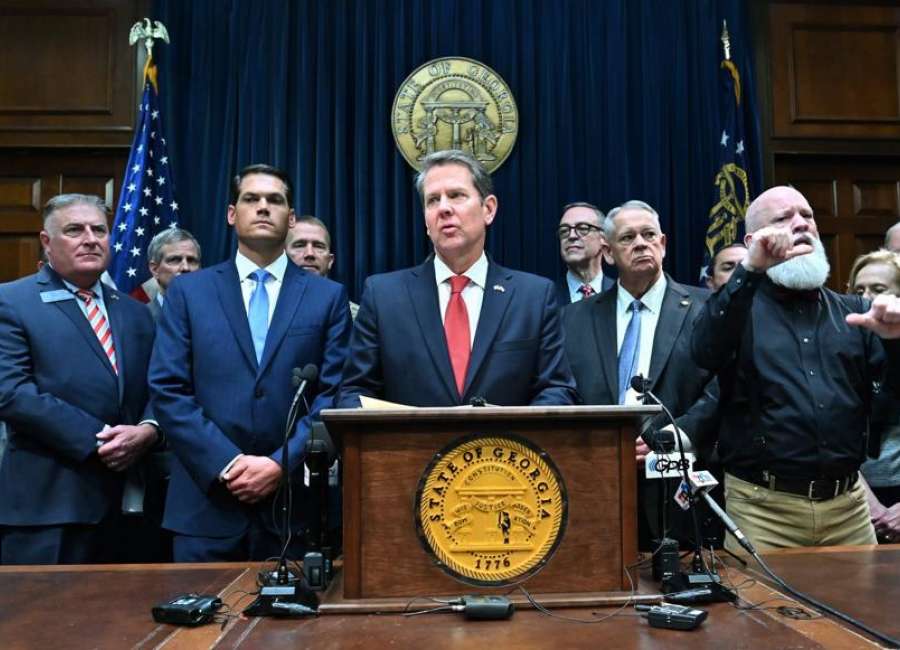 President Donald Trump and Georgia Gov. Brian Kemp declared states of emergency because of COVID-19 Friday.

The president declared the national state of emergency at 3 p.m. and pledged to give states and territories up to $50 billion federal funds to combat the spread of the disease and urged every state to "set up emergency operations centers, effective immediately."
Trump also gave broad new authority to U.S. Health and Human Services Secretary Alex Azar, allowing him to waive legal provisions to give doctors and hospitals more flexibility to fight the coronavirus.
Kemp declared the state's first ever public health emergency later Friday. In making the declaration, Kemp said it would be appropriate for faith-based organizations and similar entities to consider cancellation of public events and services. He recommended that organizations contact their local public health office or official sources such as the Georgia Department of Public Health or Centers for Disease Control of Prevention for guidance on decision making.
Earlier Friday, the state announced that a "quarantine space" is being constructed at the Georgia Public Safety Training Center in Forsyth and is expected to accommodate 20 temporary housing units.
"Elderly citizens and those with chronic, underlying health conditions face a serious threat to their health and we must do everything in our power to reduce risk associated with the virus," Kemp said. "Continue to support one another, be mindful of potential exposure, use best practices to prevent infection and pray for your fellow Americans in the weeks ahead."