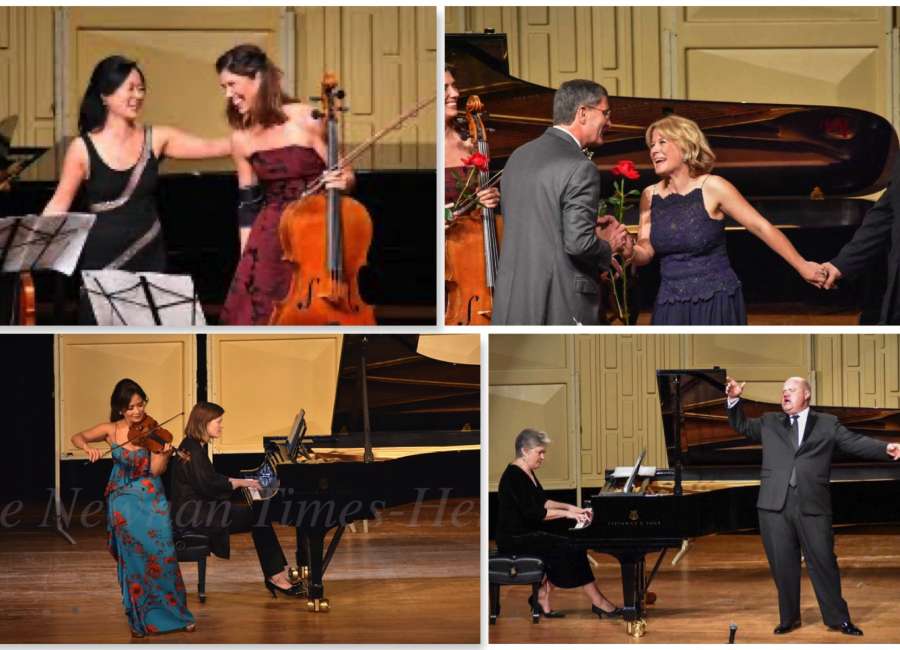 The Friends of Wadsworth Concert 2020 will take place at the Charles Wadsworth Auditorium on March 14 at 7 p.m.

Once again Courtenay Budd will take the stage as the Artistic Director and soprano in this years' concert which will feature music with a Latin theme, including works by Granados and Piazzolla.
Returning will also be last year's cellist, Yves Dharamraj, and violinist Chee-Yun. Pianist Andrew Armstrong, a returning favorite, will join them along with a new and celebrated guitarist, Mak Grgic.
This is the 7th year that Ms. Budd has taken the reins of Charles Wadsworth's concerts which began in 1996 as a way to help fund the auditorium's restoration. Mr. Wadsworth loved entertaining his hometown friends and was keen on the acoustics of the auditorium named in his honor.
He resides in New York with his wife Susan. Daughter Rebecca Wadsworth Diallo will be here representing the family, and wife Susan will be arriving later in the week as the biannual Charles Wadsworth Piano Competitions begin. These will be at the auditorium as well, and begin on March 19.
A patron of the arts and a friend of Charles, William Banks, passed away in November, and this year's concert will be dedicated to his memory.
Tickets are still available online at brownpapertickets.com/event/4523003 .
General Admission tickets are $25 at the Auditorium and the Visitors Center at the Coweta County Courthouse.