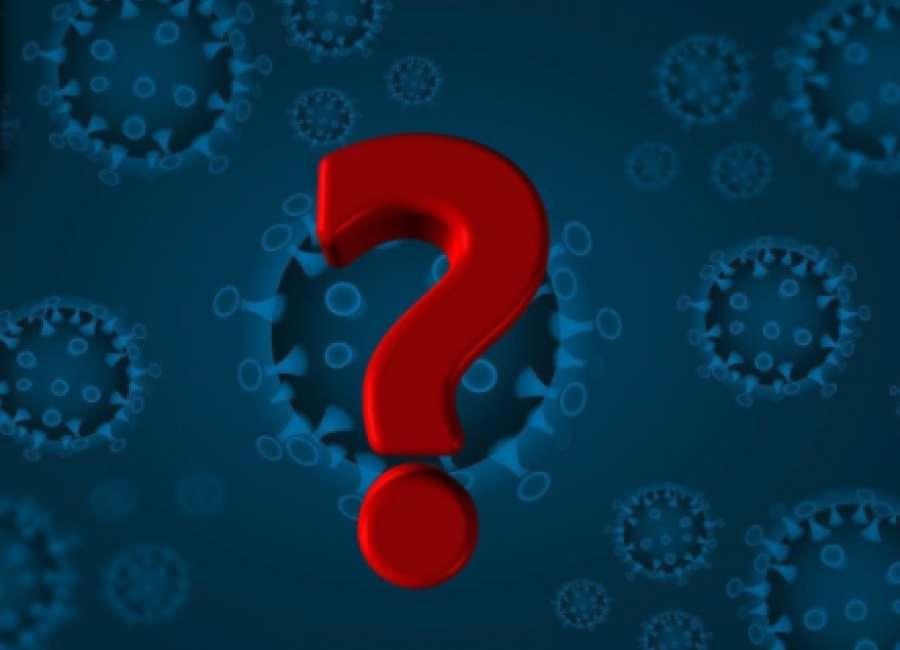 Coweta County and the city of Newnan have now passed ordinances that close certain businesses, place restrictions on gatherings of over 10 people and impose social-distance limits on businesses that stay open. Senoia, Turin and Sharpsburg are set to vote on similar ordinances Friday. Each ordinance contains the same restrictions.

While the ordinances are quite specific in naming some businesses that must close, other parts are less easy to understand.
The NTH is helping to clarify just what the ordinances do and don't do, and answering some questions from readers.
• Is there a curfew?
No. None of the ordinances include a curfew.
• Are we under lockdown? Are we required to shelter in place?
It depends.
Under Gov. Brian Kemp's executive order, anyone who is suspected to have COVID-19 because of their symptoms and exposure – even if they haven't been tested – must quarantine themselves.
The quarantine order also applies to anyone who has been exposed to COVID-19, those who have tested positive, anyone who is undergoing cancer treatment, anyone with chronic lung disease or anyone who lives in a long-term care facility.
The county and city ordinances ask residents to voluntarily shelter at home. Sheltering at home is defined in the ordinance as staying home unless you are on an errand because of an emergency, because you are seeking an essential service, going to or from work, traveling through the county, seeking essential food, essential medicine or essential medical care for yourself or someone else, or participating in personal or family activities such as walking, jogging and cycling.
• Do all non-essential businesses have to shut down?
No. The ordinance does not address whether a business is essential or non-essential. Section 5 of the ordinance requires that certain businesses that are for social or entertainment purposes, or where people are in close proximity to each other, to be closed.
Specific businesses mentioned in the ordinance include nail salons, grooming facilities such as hair salons and barber shops, gyms, pools, social clubs, amusement facilities, pool halls, theaters, bowling alleys and massage parlors.
The ordinance also closes "facilities used for entertainment, socializing, grooming or general health and well-being purposes," and would seem to encompass tattoo parlors.
The ordinance also requires that all restaurants cease offering dine-in service or patio service, but allows drive-thru, delivery and take out service.
Patrons, employees and contractors must maintain at least 6 feet of personal distance between themselves as much as possible given the physical constraints of the business.
• What about child care?
Child care facilities are not required to close. NTH is awaiting clarification on how restrictions on numbers of people or social distancing apply to day care centers.
• What about other businesses? Car dealerships, vape shops, grocery stores, golf courses, etc.?
Any business not specified in Section 5 of the ordinance may remain open but must post signs on entrance doors informing customers to maintain at least 6 feet of personal distance between themselves and others.
A business cannot allow any more than 10 people to be inside of the building if the 6 foot distance cannot be maintained.
According to the city of Newnan, that is 10 people total — including employees — at any one time.
"We encourage all business owners to adapt their operations to continue production while preserving safe distances for their employees and customers," said City Manager Cleatus Phillips.
• What about church?
The ordinance forbids any public or private gathering of more than 10 people outside of a household.
This would apply to churches or other groups, if 10 or more people are there at one time. One reader asked about "parking lot church" in which church members stay in their cars while the pastor preaches from the parking lot.
According to the city of Newnan: Purposeful gatherings of more than 10 individuals, outside of a household, are in violation of the adopted ordinance.
While we appreciate the desire of citizens to gather and worship, preventing the potential transmission ofCOVID-19 remains of paramount importance. According to public health officials, individuals and organizations should not attempt to circumvent stated social distancing guidance.
This would also seem to apply to funerals, weddings, and the like.
• What about factories, warehouses, etc.?
On Thursday, District 4 Public Health put out guidance based on Gov. Brian Kemp's executive order. Any place of business, other than that considered essential infrastructure, may not allow more than 10 people to gather in a single location if such gatherings require persons to stand or be seated within 6 feet of any other person. NTH is seeking more guidance on this rule.
• How long does it last?
The current ordinances are set to expire at midnight April 8, unless they are extended.
As the NTH is continuing to receive questions related to the newly enacted ordinances, we will update these inquiries. If you have a question that hasn't been answered, please ask us at news@newnan.com or reach out through our Facebook page.