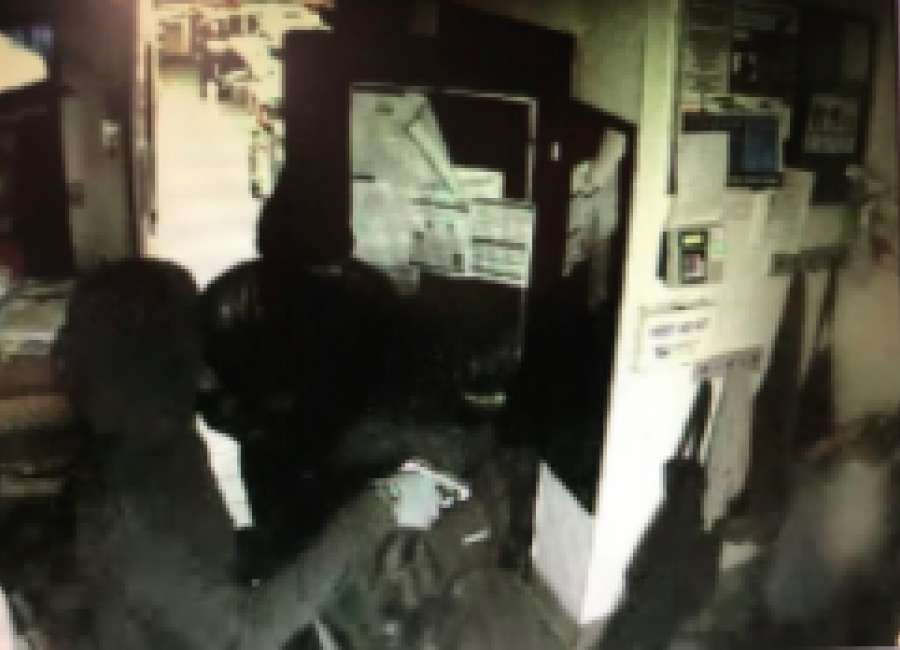 Investigators are searching for three individuals believed to have robbed a local Waffle House Sunday morning.

At 3:06 a.m., three masked subjects entered the Waffle House at 4410 Hwy. 154. They appeared to walk to the Waffle House from the woods behind the store, according to Lt. Elaine Jordan with the Coweta County Sheriff's Office.
One subject brandished a firearm and held the two employees working at gunpoint in the back of the store.
One suspect used bolt cutters to break open the lock to the safe. Another suspect locked the front door, closed the blinds, then proceeded to the cash register and took an undermined amount of cash from the register, Jordan said.
The three suspects fled through the back door. Investigators believe the same subjects committed armed robberies at approximately seven Waffle Houses in the metro-Atlanta area.
If you have any information that could lead to the identification of these suspects or their vehicle, please contact Inv. Cory Mauldin by phone at 678-423-6698 or email cmauldin@coweta.ga.us