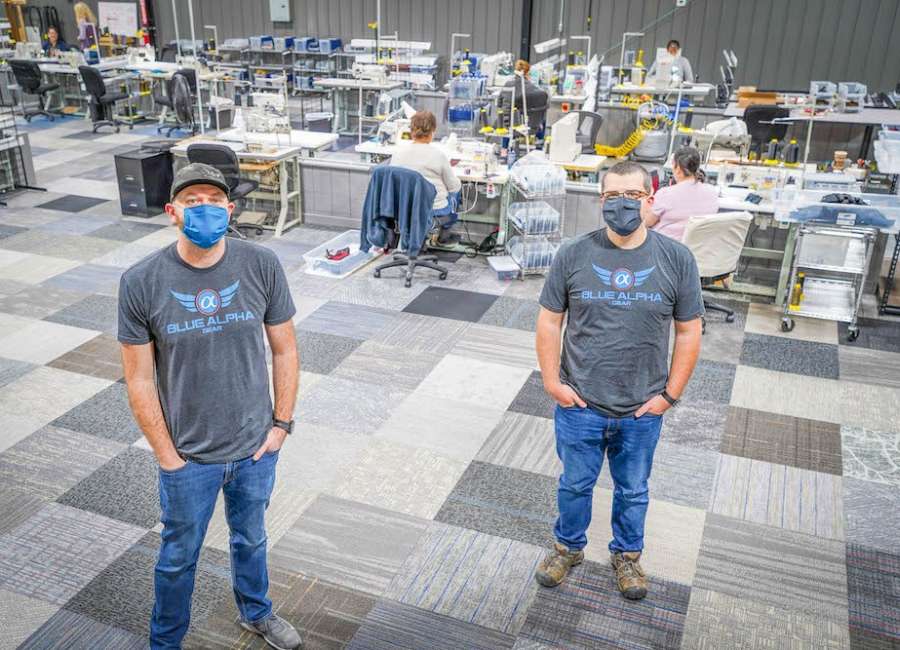 One Newnan company is utilizing their skills to help craft masks for medical professionals battling the COVID-19 crisis.
Blue Alpha Gear was formed by Jesse Frei and Kurt Sills four years ago. The duo worked at Delta and created Blue Alpha Gear, crafting tactical belts for first responders and every day carry belts.
The business has grown from a two-man operation in Frei's garage to a 30 employee operation inside a 12,000-square-foot facility in downtown Newnan.
While the economy has decidedly taken a turn for the worse, Blue Alpha is thriving.
"A lot of our customers are law enforcement and first responders, so we're dealing with a lot of people who need our product," Frei said.
Blue Alpha was contacted by a similar company in New Hampshire, Cole TAC, who was asked by a local hospital to create gowns and masks.
"He lives in a rural area, and he's answering the call," Frei said. "We thought it was a great idea so we formed a coalition to help those who need masks."
Frei said Blue Alpha is in a unique position to help.
"We have so many sewing machines and people who know how to use them, and having resources with suppliers really allows us to make a difference," he said.
Blue Alpha hopes to produce 10,000 simple non-medical grade face masks created out of 100 percent cotton and elastic.
These face masks aren't personal protective equipment and are only meant to be used as a last resort in the absence of proper PPE according to guidelines from the Centers for Disease Control and Prevention.
"We're trying our best," he said. "We are not making any claims in terms of filtration capability or how well they will protect someone against COVID-19. But the CDC recommends at least a bandanna, and this is most certainly that."
Inside the Blue Alpha Warehouse, workers are following specific guidelines to keep employees safe, Frei said.
Inside the warehouse, employees work at least 6 feet apart. Hand washing and sanitizing is practiced regularly, and anyone who shows signs of sickness is required to stay home, according to Frei.
"Safety and welfare is our utmost concern," Frei said.
The company started a GoFundMe campaign with a goal of $50,000 to create the 10,000 masks. However, they're not waiting around. Using their own money, they've already started production this week.
The first 500 masks to be completed this week will be distributed to first responders throughout Coweta.
"We hope more people will let us know who needs them," he said.
Frei also encouraged other companies who may be inspired to do the same thing to contact him.
"If it means sharing the design, our sources for materials and who we're sending them to, we'd love to help," he said.
As of Tuesday afternoon, Rep. Philip Singleton, Sheriff Lenn Wood and Sen. Matt Brass each pledged $1,000 to fully fund the initial need requests for first responders in Coweta.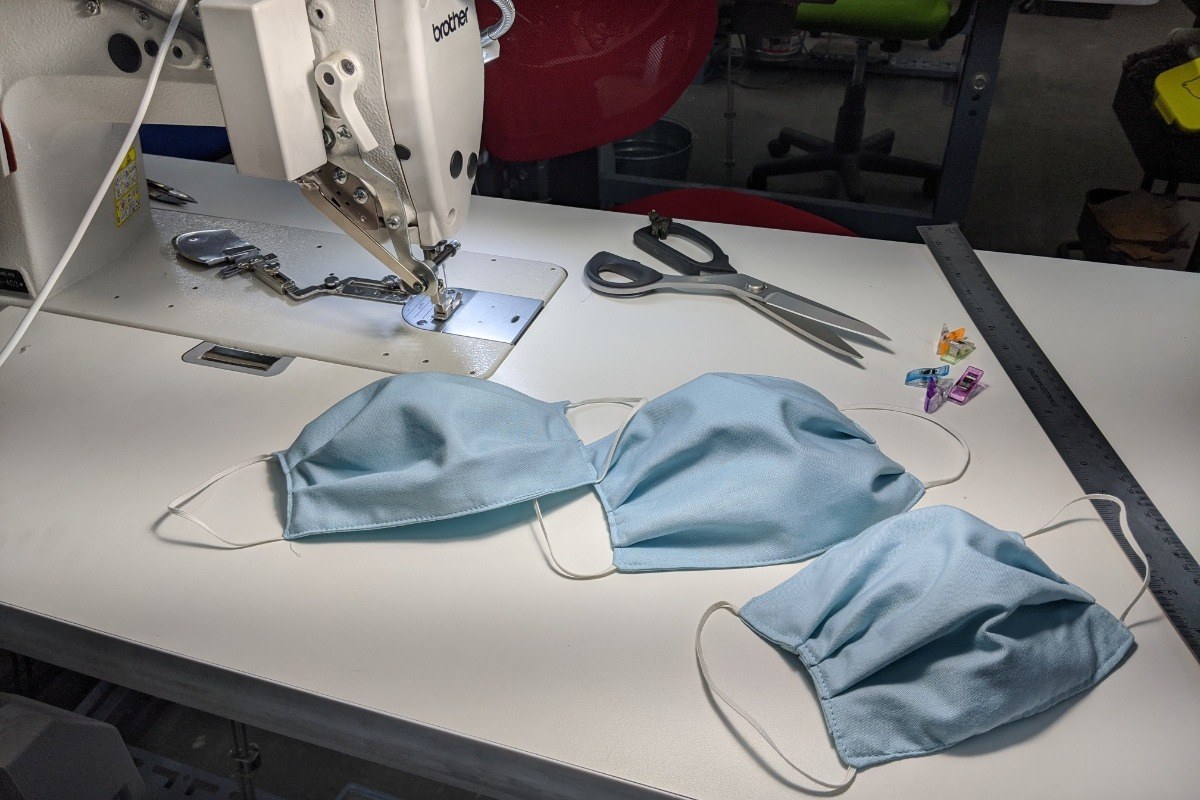 For more information, email masks@bluealphagear.com or visit their GoFundMe page.