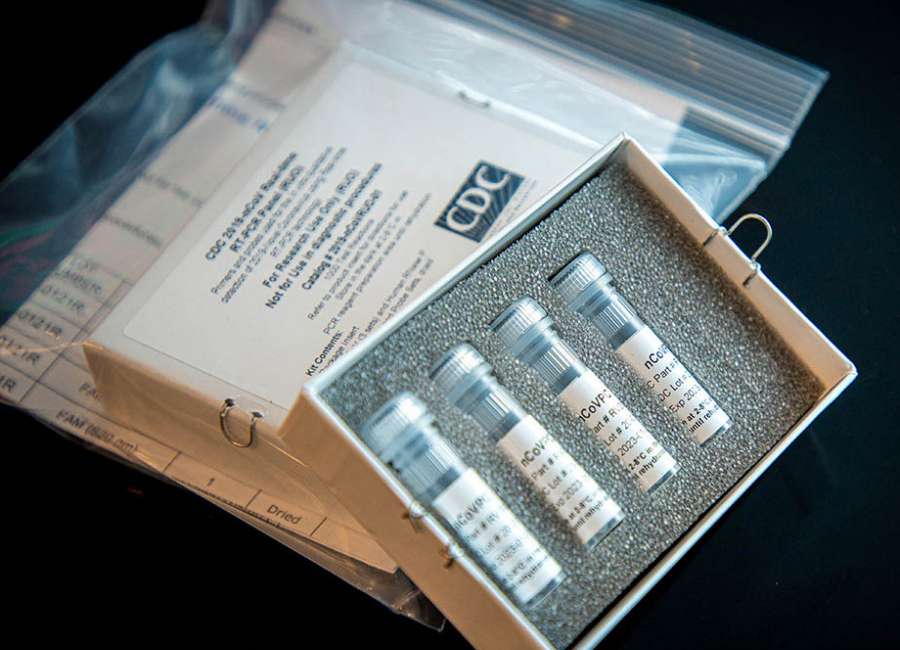 Coweta's numbers have been steadily rising over the last week, but many speculate the numbers aren't necessarily up to date.

Friday, the Georgia Department of Public Health confirmed 19 cases of COVID-19 in Coweta County.
Currently, only a handful of labs are conducting COVID-19 tests for the entire state of Georgia, according to Hayla Folden, public information officer for the Georgia Department of Public Health, District 4.
Samples from the DPH are sent to Quest Diagnostics, where patients can call to get their results. Because COVID-19 is a mandated reportable disease, the DPH must be notified immediately if someone tests positive.
However, the results posted each day aren't real-time results, Folden said.
"We don't know how delayed they are," she said. "We're not sure how long people are waiting to get tested, and we're only testing really sick people, first responders and health care workers presently — and people that care for the most vulnerable populations."
Folden said some hospitals are reporting same-day results from in-house testing, but she's not sure what kind of test they're using. Georgia, like other states, is experiencing a shortage of testing supplies as well.
As of noon Friday, Georgia's public health lab and private companies had processed only 9,865 kits, according to DPH figures, compared to more than 26,000 in Florida, 4,000 in Alabama and 14,909 in Tennessee, according to data from the COVID Tracking Project.
Currently, the DPH receives notifications of deaths related to COVID-19 from hospitals and coroners. However, hospitals are not required to provide information about every death, Folden said.
Cases of suicide and accidental deaths have to be signed by coroner. Natural deaths can be signed by the deceased's physician or the coroner.
"Vital records also monitor certificates, but it depends if COVID is listed as a cause of death as well," she said.
The DPH matches death certificates, which are provided by the coroner, to their case list each week to find any that have been missed.
Only those who exhibited symptoms of COVID-19 would be tested, according to Coweta Coroner Richard Hawk.
Since March 18, over 120 first responders, health care professionals and people who care for the most vulnerable populations in Coweta and the surrounding region have utilized a mobile drop-off point for COVID-19 specimen collection testing.
The specimen collecting site is not open to the public, so the location is not relevant. It is only for those who have been evaluated and cleared for testing by a health care professional.
Nasopharyngeal swabs collected from individuals tested at the mobile drop-off point are sent to various commercial labs for testing. Test results are expected in around five days.