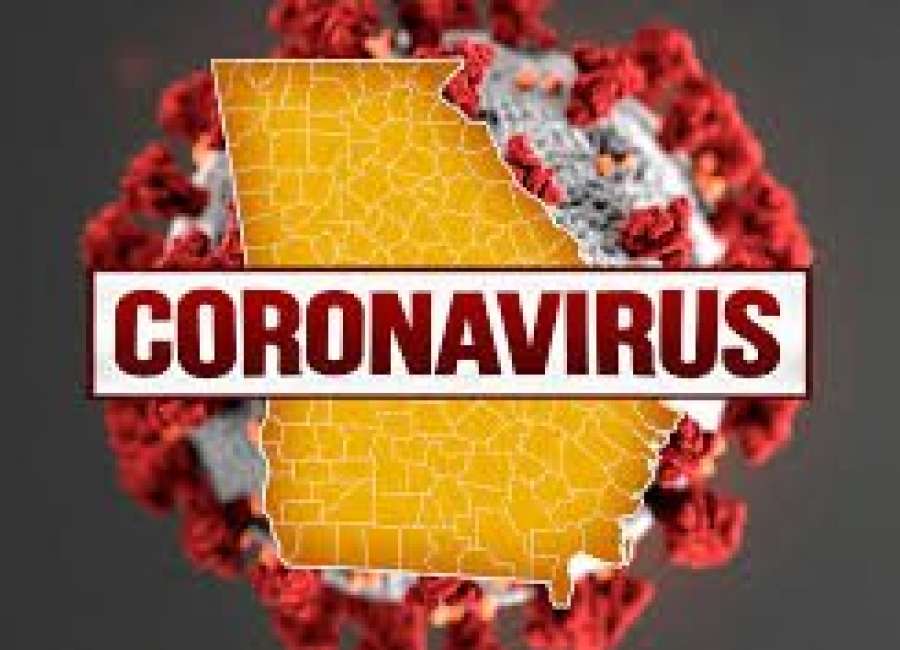 Coweta County has reported its second COVID-19 related death.
According to the Department of Health's coronavirus daily status report, Coweta County has 2 deaths and 19 confirmed cases of COVID-19 Thursday evening.
No further information about the victim was released this time.
As of Friday evening, Georgia reported 2,198 cases of COVID-19 and 65 related deaths.

According to the Department of Public Health's coronavirus daily status report, that's up from 2,001 cases and 64 deaths Friday afternoon.
Coweta currently has 19 confirmed cases, according to the DPH. Carroll County is reporting 61 .
COVID-19 testing: delays, analysis

Coweta's numbers have been steadily rising over the last week, but many speculate the numbers aren't necessarily up to date.
Friday, the Georgia Department of Public Health confirmed 19 cases of COVID-19 in Coweta County.
Currently, only a handful of labs are conducting COVID-19 tests for the entire state of Georgia, according to Hayla Folden, public information officer for the Georgia Department of Public Health, District 4.
Samples from the DPH are sent to Quest Diagnostics, where patients can call to get their results. Because COVID-19 is a mandated reportable disease, the DPH must be notified immediately if someone tests positive.
However, the results posted each day aren't real-time results, Folden said.
"We don't know how delayed they are," she said. "We're not sure how long people are waiting to get tested, and we're only testing really sick people, first responders and health care workers presently — and people that care for the most vulnerable populations."
Folden said some hospitals are reporting same-day results from in-house testing, but she's not sure what kind of test they're using. Georgia, like other states, is experiencing a shortage of testing supplies as well.
As of noon Friday, Georgia's public health lab and private companies had processed only 9,865 kits, according to DPH figures, compared to more than 26,000 in Florida, 4,000 in Alabama and 14,909 in Tennessee, according to data from the COVID Tracking Project.
Currently, the DPH receives notifications of deaths related to COVID-19 from hospitals and coroners. However, hospitals are not required to provide information about every death, Folden said.
Cases of suicide and accidental deaths have to be signed by coroner. Natural deaths can be signed by the deceased's physician or the coroner.
"Vital records also monitor certificates, but it depends if COVID is listed as a cause of death as well," she said.
The DPH matches death certificates, which are provided by the coroner, to their case list each week to find any that have been missed.
Only those who exhibited symptoms of COVID-19 would be tested, according to Coweta Coroner Richard Hawk.
Since March 18, over 120 first responders, health care professionals and people who care for the most vulnerable populations in Coweta and the surrounding region have utilized a mobile drop-off point for COVID-19 specimen collection testing.
The specimen collecting site is not open to the public, so the location is not relevant. It is only for those who have been evaluated and cleared for testing by a health care professional.
Nasopharyngeal swabs collected from individuals tested at the mobile drop-off point are sent to various commercial labs for testing. Test results are expected in around five days.
Last Thursday, a Newnan woman became Coweta County's first COVID-19-related death.
Diedre Wilkes, 42, did not have any underlying health issues and reportedly worked as a local health care worker, according to Coweta County Coroner Richard Hawk.
Wilkes, a mammogram technician at Piedmont Newnan Hospital, passed away Thursday night at her residence at the Promenade at Newnan Crossing.
She had been dead 12 to 16 hours and was found when police came to check on her welfare, Hawk said.
Hawk said it's unclear if her infection was linked to domestic travel or the result of community transmission, but confirmed she tested positive for COVID-19.
John Manasso, a spokesman for Piedmont Healthcare in Atlanta, said as of Tuesday, the hospital is treating Wilkes' cause of death as "inconclusive."
"However, because we were told that an initial COVID-19 test performed after her death was positive, and because we know people can expose others before they show evidence of the disease, as a cautionary measure, we have contacted the employees and patients who may have had contact with this employee in the days leading up to the colleague's last day at work," Manasso said.
"Piedmont is providing these individuals with detailed information for self-monitoring and will offer COVID-19 testing to those who request it," he continued. "This employee did not work in an area treating known or suspected COVID-19 patients. Our thoughts and prayers are with the employee's family during this difficult time."
A letter sent out to residents of the Promenade on Friday stated management had contacted the public health authorities regarding the death in the community, including the U.S. Centers for Disease Control and Prevention.
The CDC did not recommend any additional steps to be taken, according to the letter.
"As indicated in our prior communications, given the current global health situation, we previously implemented measures to close the community common areas, amenities and management office and to enhance our cleaning protocols. The enhanced cleaning protocols, which also occurred today, include daily wipe downs of the mail center, mail and package center," the letter read.
"We are committed to the well-being, health and safety of everyone associated with our property and will continue to update everyone as information becomes available."
Hawk stressed the ongoing need for residents to isolate, wash hands with soap and water for 20 seconds and keep a 6-foot minimum distance from others.
There will continue to be more positive cases with additional testing taking place, and confirmation of cases in Coweta County does not change public health recommendations for all residents, according to the Georgia Department of Public Health.
Health officials are taking measures to reduce the spread of COVID-19 and protect the general public by identifying and notifying the individuals who may have had contact with the Coweta County residents who tested positive.
The household members of the positive cases are self-quarantined and remain in contact with health officials for further instructions.