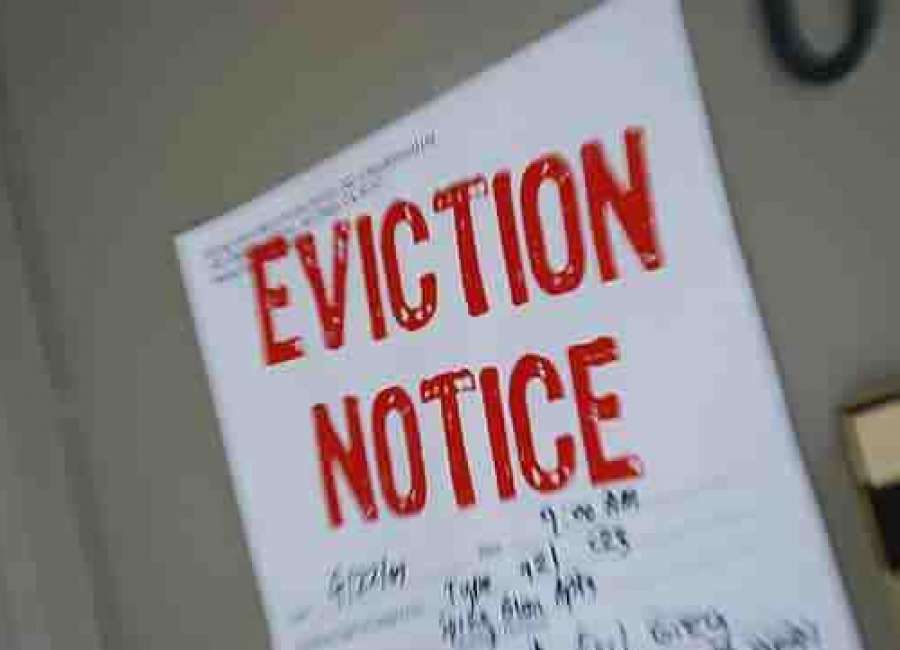 Coweta County Magistrate Court will not be hearing any eviction cases during the current judicial emergency.
The court is still accepting filings for dispossessory cases, which is the legal term for evictions.
The judicial emergency was declared by the chief justice of the Georgia Supreme Court and is currently set to expire on April 13. Under the emergency, courts are only hearing "essential matters," for the most part.
"We are not currently hearing any dispossessory cases in the magistrate court," said Coweta Chief Magistrate Jim Stripling. "The constables are not serving the dispossessory warrants until the magistrates deem it appropriate. No executions of writs of possession are being done by the constables."
Stripling said he and fellow Magistrate Robert Stokely do not consider dispossessory actions to be essential functions. "This could change depending on circumstances," he said.
However, it's certainly an essential matter for those affected, he said. "Without the ability for the landlord to oust the tenant and reclaim his property, the landlord is losing money and risks foreclosure if he is leveraged. For the tenant it is an essential matter because if dispossessed, they have no place to live."
"Landlord-tenant relations are an essential matter, but one the magistrate court has to balance during this emergency," Stripling said.
The judicial emergency doesn't apply to home foreclosures, as most foreclosures aren't judicial in nature, according to Stripling.
Foreclosure moratorium for most government-backed loans
There is currently a 60-day foreclosure moratorium on most federal government-backed home loans.
President Donald Trump has ordered the Department of Housing and Urban Development to suspend all foreclosures and evictions on properties with FHA loans, and the Federal Housing Finance Agency is ordering Fannie Mae and Freddie Mac to suspend foreclosures and evictions for at least 60 days.
There is also a foreclosure and eviction moratorium on USDA loans.
The Veterans Administration is "strongly encouraging" lenders on VA home loans to offer a 60-day moratorium, and urging lenders to work with borrowers who are having problems making their mortgage payment.
Additionally, homeowners who have mortgages backed by Fannie Mae, Freddie Mac, FHA or USDA may be able to suspend or lower their payments if they have lost income due to the pandemic. Other mortgage companies may also offer relief.
Homeowners should contact their mortgage servicer for more information, and be sure to find out all the details about programs they may qualify for.
FHFA Director Mark Calabria reminded borrowers who are having difficulty paying their mortgages because of COVID-19 to "reach out to their mortgage services as soon as possible."
Help for large apartment owners
Fannie Mae and Freddie Mac are offering help to apartment building owners if they agree not to evict tenants who face hardships because of the COVID-19 crisis.
"Renters should not have to worry about being evicted from their home, and property owners should not have to worry about losing their building, due to the coronavirus. The multifamily forbearance and eviction suspension offered by (Fannie Mae and Freddie Mac) should bring peace of mind to millions of families during this uncertain and difficult time," Calabria said.
Rental properties financed through Fannie Mae and Freddie Mac tend to be large, corporate-owned apartment complexes, while many Cowetans rent from smaller landlords.
Some local landlords are taking the current emergency into consideration for their tenants.
Smaller landlords working with tenants
Jim Sells of Hope Property Management, which manages over 500 local properties said he's making decisions on a case-by-case basis.
"It's definitely a crisis," he said, and many of his tenants are people who are immediately affected by a job crisis.
"We are discussing this every day, and every day there is more information and concern," Sells said earlier this week. "Our plan is to treat every need separately."
He said he's not going to make a blanket policy because every tenant is different. Some may have lost jobs while others are still working. In his business, "dealing with people that have temporary problems is common. Now it's just on a bigger scale," he said.
"This is not a cut-and-dried situation because we are dealing with people we have relationships with," he said. "We are working with people, on an individual basis. What we know is this is temporary," Sells said. "What we don't know is how long it will last."
Sells said what he is hearing from most tenants is that they will be OK making their April rent. It's the May rent that everyone is concerned about.
What's always the case is "there are people that you should help, and there are people that don't deserve help," Sells said. "Everyone is going to get more help from us than they would in the past."
Sells said his company has a longstanding policy that they don't return deposits. Last week, a man came and put down a deposit on a house. Then he lost his job, and knew he couldn't move in.
"He came in and asked if he could have his deposit back and stay with his sister. We said absolutely," Sells said. "He sat there and cried. It was somebody we needed to help."
Cole McSpadden owns one rental property – and has been laid off from his job. He said he's going to try to get a 60-day mortgage forbearance. "If I get one, and my tenants have loss of income, then they get a forbearance. That's only right," he said.
Chris Shelby has two rental properties and said rent is his only income. However, "I'm a landlord that is not going to do any evicting," he said. "We are in this together."