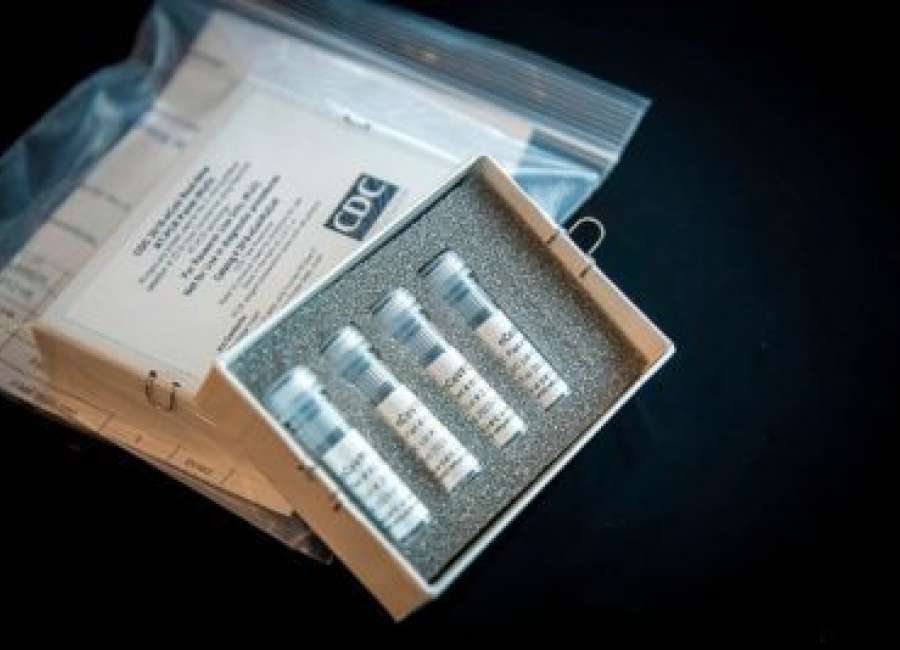 State officials late Tuesday night announced five more presumed cases of the new coronavirus. including the first one in South Georgia.
That person, from Charlton County, is hospitalized, as are three of the new cases in Cobb County.
Cobb County
Of the 22 either confirmed or presumed Georgia cases of COVID-19, Cobb is the county with the most — seven.
Wellstar, the major health system in the suburban Atlanta county, has told GHN that it is treating patients with the new coronavirus. Wellstar officials did not identify how many patients there are, or which hospitals are treating them.
Meanwhile on Wednesday, CNN interviewed a Georgia man whom the network identified as Clay Bentley. It said he was in a hospital in Rome.
Via a video link, Bentley told the network that he went to a hospital last week and was evaluated that day and then sent home. Days later, he said, his condition was worsening, and he returned to the hospital. He said he tested positive for COVID-19.
Bentley said he has been given fluids and breathing treatments. He told CNN, though, that his condition is improving.
Bentley
Referring to his isolation in a hospital, Bentley, who worked in law enforcement, said, "I feel like I'm in a jail cell.''
The increase in coronavirus patients here mirrors the national trend. Nationally, there are more than 1,000 patients diagnosed with coronavirus, and more than 30 deaths – most of them in Washington state.
The surge of cases comes as testing ramps up here and across the country. A problem with the original CDC testing kits delayed diagnostic testing capacity for weeks.
The state's Public Health commissioner, Dr. Kathleen Toomey, said Monday that just 50 to 60 people in Georgia as of then had been tested at the Georgia Public Health Lab. She said that the state has requested more testing kits. There is "person-to-person'' spread in Georgia, Toomey said.
"We're definitely going to see more cases in Georgia,'' Gov. Brian Kemp told reporters Monday at a news conference. Based on state preparations, he said, "We are ready.''
Wellstar, which has three hospitals in Cobb, told GHN that while it would not discuss "specifics around our patients' conditions, we can confirm that our hospitals and staff followed the appropriate protocols and recommendations set by the CDC and public health authorities – including informing state officials and isolating the patients. The risk to our staff and visitors remains significantly low. Despite the low risk, and out of an abundance of caution, we are following CDC guidelines for testing our staff.''
Like other hospitals, Wellstar facilities are screening visitors for possible fever and other symptoms, and reviewing their travel history, to limit the spread of COVID-19.
People whose health screenings or recent travel history raise the possibility of COVID-19 infection will be asked to refrain from visiting Wellstar patients until they have self-quarantined for 14 days or all their symptoms have been resolved. That policy is meant to protect both patients and staffers, Wellstar said. And Wellstar patients who have tested positive for COVID-19 or are being looked at as possibly infected will not be allowed any visitors.
In Cobb, the coronavirus has sparked the temporary closure of an Acworth child care center and the West Cobb Library, county and state officials confirmed.
Wellstar Kennestone
A teacher with Childcare Network in Acworth tested positive for coronavirus, the Georgia Department of Early Care and Learning said Monday, the Marietta Daily Journal reported. The Acworth center was closed Tuesday and Wednesday. And a worker at the West Cobb Library was sent home as a precaution after it was discovered that the individual might have been exposed to a person with coronavirus, the county said.
Emory Healthcare on Wednesday said it has admitted its first patient who has tested positive for COVID-19. "We are committed to maintaining patient privacy in accordance with federal regulations," an Emory statement said. "The coronavirus situation remains fluid, and we are prepared to see more admissions and ambulatory visits moving forward. For patients who test presumptive positive, depending on their condition, they may or may not remain in the hospital."
In other coronavirus developments in Georgia:
** The Fulton County school district remains closed Wednesday after a teacher tested positive for the disease Monday.
** A Cherokee County man with coronavirus has been transferred to Hard Labor Creek State Park, 50 miles east of Atlanta, which state officials have prepared for isolating coronavirus patients. "The individual was not able to isolate at their primary residence and was not in critical condition requiring any hospital admittance,'' the Governor's Office said.
** Some passengers from a cruise ship in California that carried people infected by the new coronavirus have arrived at Dobbins Air Reserve Base in Marietta to begin a two-week quarantine, military officials said.
** A worker at a Georgia Waffle House tested positive for COVID-19, prompting co-workers to quarantine themselves in their homes, WABE reported. None of the co-workers from the restaurant in the Canton area, northwest of Atlanta, have shown any signs of illness, the company said in a statement.
** Savannah-area nursing homes and assisted-living communities are taking stringent steps to prevent the spread of coronavirus among their elderly residents — who are considered most at-risk of contracting lethal cases of the virus. The measures include the restriction of guest visits, the Savannah Morning News reported.
From Public Health:
The overall risk of COVID-19 to the general public remains low, although elderly people and individuals with chronic medical conditions may have an increased risk of suffering serious effects from COVID-19. The best prevention measures for any respiratory virus are:
Wash your hands often with soap and warm water for at least 20 seconds. If soap and water are not available, use an alcohol-based hand sanitizer.
Avoid touching your eyes, nose and mouth with unwashed hands.
Avoid close contact with people who are sick.
Stay home when you are sick.
Cover your cough or sneeze with a tissue, then throw the tissue in the trash.
Clean and disinfect frequently touched objects and surfaces.
If you have recently traveled to areas where there are ongoing outbreaks of COVID-19 and develop fever with cough and shortness of breath within 14 days of your travel, or if you have had contact with someone who is suspected of having COVID-19, stay home and call your health care provider or local health department right away. Be sure to call before going to a doctor's office, emergency room or urgent care center and tell them about your recent travel and your symptoms.