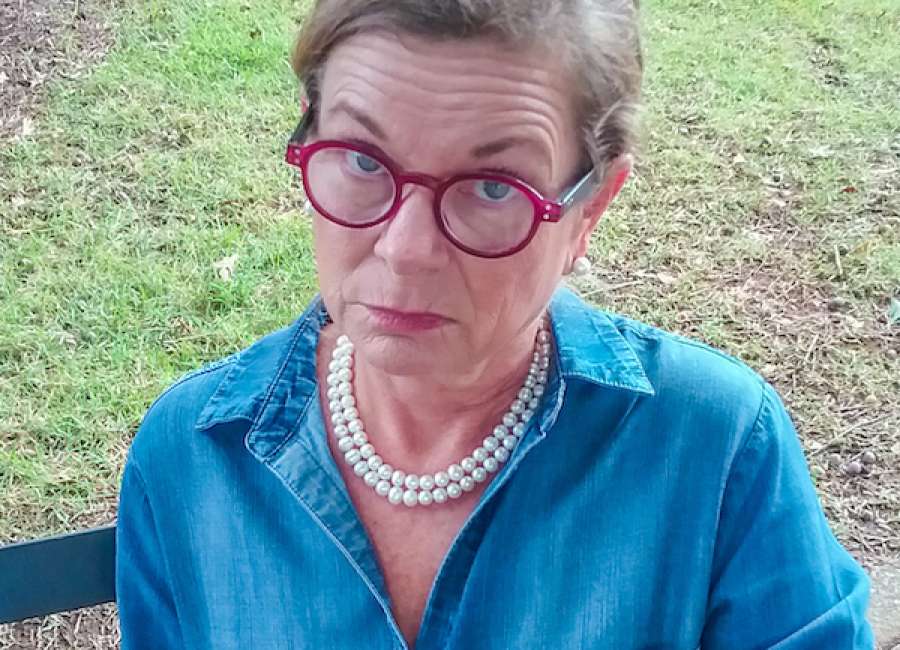 Dear Miss Pearl,
The Coronavirus is about to do me in! My two elementary school-aged children are on my last nerve and I am about to lose my mind trying to teach them. Do you have any suggestions?
Not a day goes by that I don't thank the good Lord that Little and Baby no longer live at home! I can, however, empathize with you and all of the other parents who are trying to do the same thing.
Someone in my neighborhood recently asked everyone to put a rainbow in a visible place so that parents could walk their children around and see how many they could find. Today we put jungle animals out and some of the neighbors were extremely creative with their displays.
Why don't you organize something like this in your neighborhood to encourage counting (Math) and exercise (PE)? Teaching isn't nearly as easy as some people think. I hope that when this virus gets out of here that people will have a deeper appreciation and more respect for teachers.
Dear Miss Pearl,
The Coronavirus forced us to cancel Mama and Daddy's 50th wedding anniversary party and we had already sent out the invitations. We plan to reschedule the party sometime in July and I was wondering if we had to send out another invitation or could we send an email?
I think that under the circumstances it would be perfectly acceptable to send an email. We are dealing with situations that we have never been in before and there is no rule book telling us how to handle some of these things.
I can't imagine anyone being offended by not receiving a second mailed invitation for the party, especially when you consider the expense. I feel sure you can come up with something lovely on your computer that will look just fine. And you might better count on everyone showing up for the party (after all of this time having to socially distance ourselves from each other)!
And Another Thing:
This virus is wreaking havoc with my socialization! I'm a "people" person and I require social interaction and hugs to keep my batteries charged. I'm grateful for video chats with friends as well as the ability to FaceTime Mama but let's be honest, this is not the same as being around each other.
I'm glad I can walk in my neighborhood, holler at people and do some visiting while staying six feet apart but it just isn't the real deal. Going to the grocery store right now is no fun either because there is no visiting going on while we search for toilet paper and hand sanitizer. I am SO over this social sabbatical but I will continue to shelter in place and keep my distance from others.
Doing the right thing isn't always easy...it is, however, the right thing to do.
"Miss Pearl," aka Colleen Sprayberry, is one of Newnan's leading authorities on modern etiquette. She gladly lends her advice to everyone whether they want it or not, because, "After all, it's all about the children and setting a good example for them." Her videos are available on her Facebook page and YouTube channel. She can be reached at misspearl678@gmail.com .