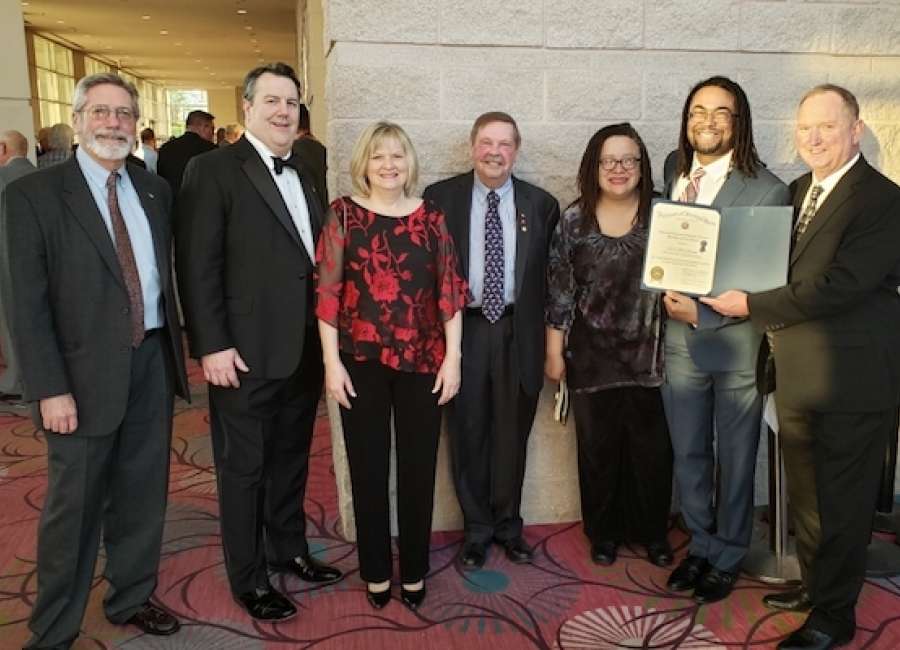 East Coweta High School social studies teacher Levi Young has been named the Georgia Veterans of Foreign Wars High School Teacher of the Year.

Young, who was nominated for the honor by ECHS Principal Steve Allen for the many ways Young incorporates patriotism into his classroom, also was the VFW Post 2667 and VFW District 5 winner.
The Smart/Maher VFW National Citizenship Education Teacher Award was presented to Young at the VFW Mid-Winter Conference in Macon recently.
The Smart/Maher Award, presented annually to a Georgia teacher at the elementary, middle and high school levels – recognizes teachers for exemplary commitment to teaching American history, citizenship and patriotism to their students.
Teachers whose curriculum focuses on citizenship education topics for at least half of the school day in a classroom environment can be nominated for the Smart/Maher Award.