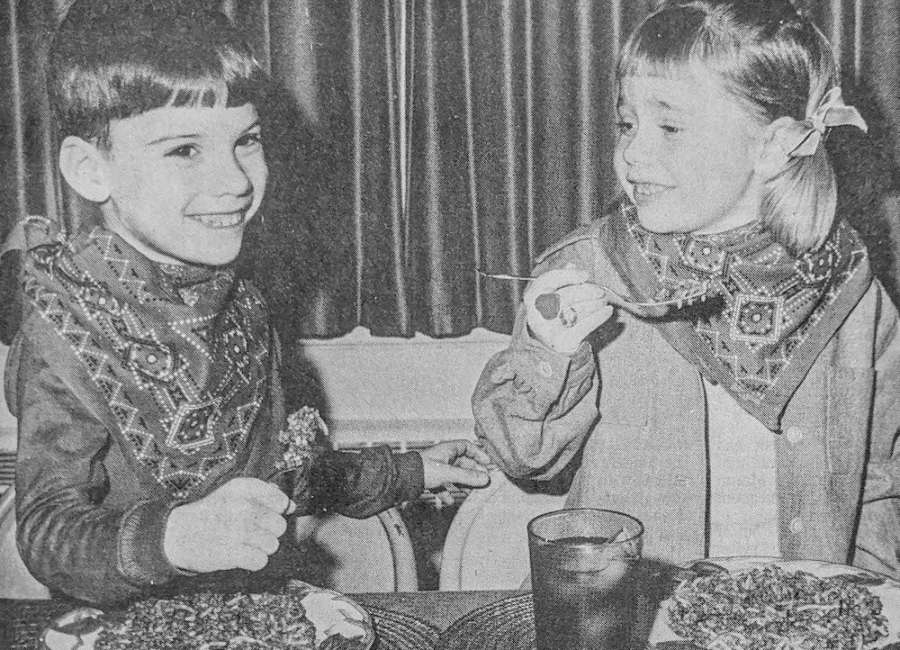 Eating plates of spaghetti in this scene from 1973 are a young John Bolin, left, and Carol Sprayberry.
The photo was published to remind Coweta County folks to attend the annual spaghetti supper sponsored by the Henry Kitchens Sunday School Class of Newnan First United Methodist Church.
The annual supper raises money for college scholarships given in memory of the late Henry B. Kitchens, who taught the Sunday school class for many years. Kitchens was also a teacher at Newnan High School before he went to work for International Playtex.
Want to share a local picture from the past? We'd love to see it! You can email a copy to clay@newnan.com or stop by our office on 16 Jefferson St., Newnan, any time between 8 a.m. and 5 p.m.