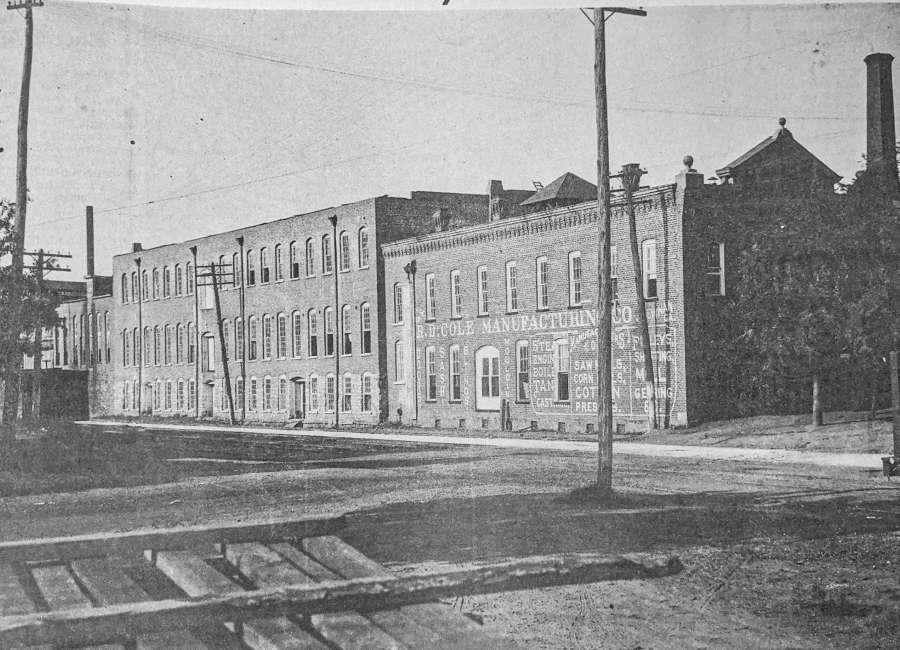 R.D. Cole Manufacturing Company – This old photo shows the forerunner of Brown Steel Contractors, Inc. in the building on East Broad Street. The date of the photo is unknown.
One of the older industries in Coweta – founded in the 1850s - R.D. Cole supplied much of the sawn work used in area homes of that time and into the 1900s.
It was known as "Cole Shop."
Note the sign on the side of the building beside the railroad tracks advertising doors, sash, blinds, and moldings.
Want to share a local picture from the past? We'd love to see it! You can email a copy to clay@newnan.com or stop by our office on 16 Jefferson Street, Newnan, any time between 8 a.m. and 5 p.m.