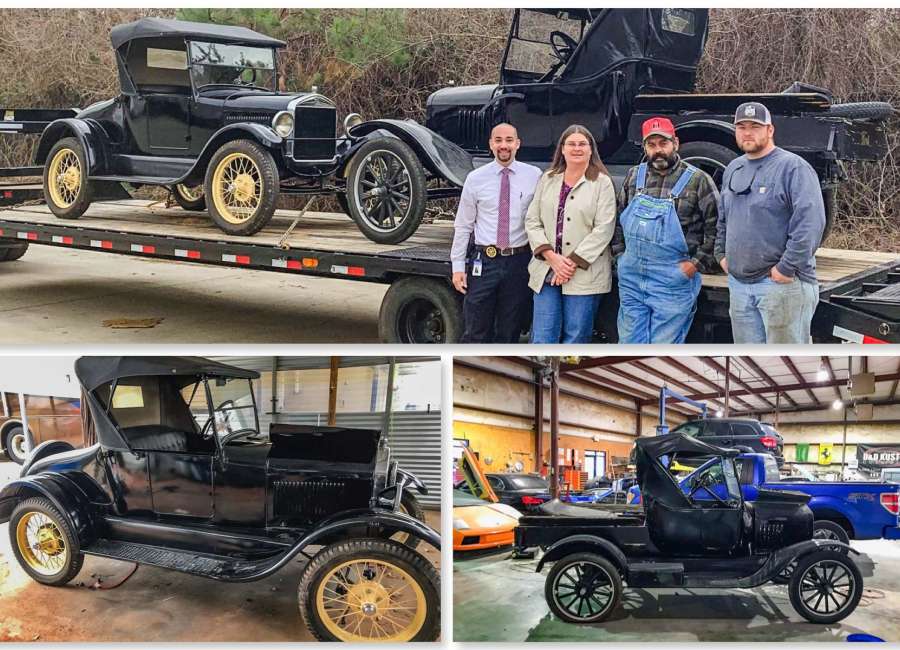 Two Ford Model Ts stolen from a Coweta garage last December are now back where they belong.

Authorities with the Coweta County Sheriff's Office said Casey Scott White, 32, is responsible for the theft of a 1927 Ford Model T truck and a 1925 Ford Model T Roadster. White has been charged with theft by receiving stolen property, but additional charges including theft by deception and burglary are pending.
The Stamford family originally purchased the cars in December and stored them in a garage near Tope Road. When the family took some friends to see the cars on Jan. 24, all they found was an empty garage.
Investigator Anthony Grant said he was assigned to the case and immediately put out a "be on the lookout" notice to local law enforcement for the missing Fords.
Deputy Chance Thompson was in McDonough investigating a hit-and-run case at a local body shop when he was notified of the BOLO and saw a Model T that looked strikingly similar to the one described.
Investigators spoke with the body shop owner, who said he had traded a Lexus and an Infiniti to a Coweta man for the pair of vintage Fords. With contact information provided by the body shop, investigators made contact with White at his Moreland residence where they located one of the two cars acquired in the trade.
White already had sold the other to a local car dealer, where it was recovered, according to Grant.
Another man, Robert Wayne Gafford, also was arrested in connection with the robbery. Gafford, 71, was charged with theft by deception for selling one of the vehicles to a local car dealership.
Neither vehicle was damaged in the theft, and the combined value for the vintage cars is $11,000, according to Grant.