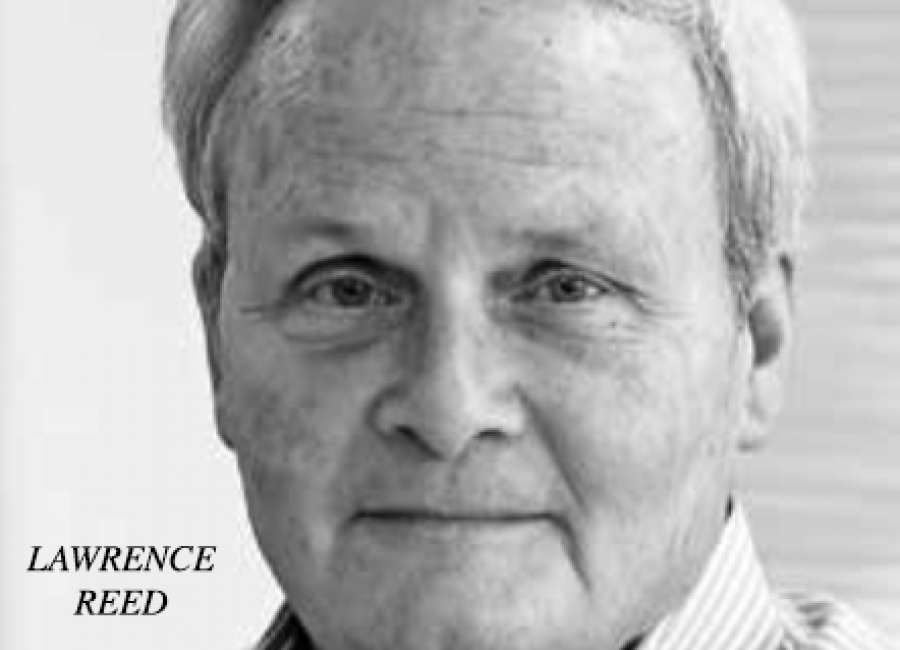 This autumn will mark 30 years since Margaret Thatcher departed 10 Downing Street as the first woman and longest-serving British Prime Minister of the 20th Century. What an amazing tenure it was!
When once asked about her success, she replied, "I started life with two great advantages: no money, and good parents."
In 1979, the Iron Lady assumed the premiership of a country riven with labor union strife, racked by stagflation and run down by decades of nanny government. She set about, in her words, to "roll back the frontiers of the State." She wanted to restore a culture of entrepreneurship and respect for private property. She reminded the nation,
"I came to office with one deliberate intent: to change Britain from a dependent to a self-reliant society—from a give-it-to-me to a do-it-yourself nation. A get-up-and-go, instead of a sit-back-and-wait-for-it Britain."
A woman of convictions, she thought the unprincipled in government deserved to take a fall because they were too afraid to take a stand. She was right about the big picture, especially the evils of socialism and the virtues of freedom. She transformed Britain for the better.
As this presidential election year in America unfolds, I wonder what Margaret Thatcher would think of our politicians and their promises. No doubt she would decry Washington's bad, bipartisan habits of reckless spending and mounting debt. I think, however, she would reserve special disdain for those vote-buying demagogues who traffic in class warfare and socialism of any stripe. I can easily envision her scolding Bernie Sanders: "We already tried what you're pushing and it failed miserably. Get a real job for a change. Grow up and learn some history and economics!"
No need to take my word for it, though. Here are three of Margaret Thatcher's most incisive remarks about socialism:
"I believe we should judge people on merit and not on background. I believe the person who is prepared to work hardest should get the greatest rewards and keep them after tax; that we should back the workers and not the shirkers; that it is not only permissible but praiseworthy to want to benefit your own family by your own efforts."
_____
"One of the reasons that we value individuals is not because they're all the same, but because they're all different. I believe you have a saying in the Middle West: 'Don't cut down the tall poppies. Let them rather grow tall.' I would say, let our children grow tall and some taller than others if they have the ability in them to do so. We must build a society in which each citizen can develop his full potential, both for his own benefit and for the community as a whole, a society in which originality, skill, energy and thrift are rewarded, in which we encourage rather than restrict the variety and richness of human nature."
_____
"There is no such thing as 'safe' socialism. If it's safe, it's not socialism. And if it's socialism, it's not safe. The signposts of socialism point downhill to less freedom, less prosperity, downhill to more muddle, more failure. If we follow them to their destination, they will lead this nation into bankruptcy."
#####
(Lawrence W. Reed, a resident of Newnan, is president emeritus of the Foundation for Economic Education. He writes about exceptional people, including many from his book, "Real Heroes: Inspiring True Stories of Courage, Character and Conviction." He can be reached at lreed@fee.org.)