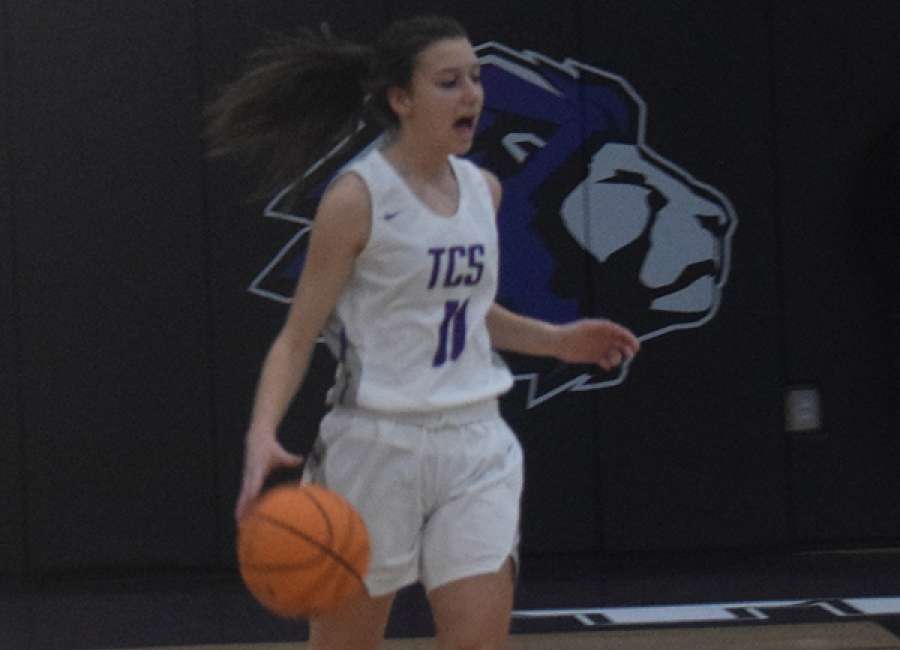 Sometimes all it takes is a second-half wake-up call to get a team back on track.
Just ask the Trinity Lady Lions.
After falling behind at the half 23-18 to visiting Prince Avenue in the first round of the Class A Private School tournament, Trinity's offense caught fire just moments after the team came out of the locker room for the second half.
Trinity coach Joe Daniels' club dominated the third and fourth quarters en route to a 58-40 victory.
The Lady Lions now move on to play Wesleyan on the road in the second round.
Tip off is set for either Wednesday or Thursday.
"We just talked about stepping up and not letting it end like this," he said.
Mattie McCracken knocked down a 3-point shot to cut the lead to 23-21 and the long-range jumper was the spark that Daniels was looking for as the Lady Lions outscored Prince Avenue 20-6 in the third quarter.
Trinity scored at will on offense and played smothering defense at the other end of the court, holding Prince Avenue to just one shot from the field in the third quarter when Karlee Armstrong converted her 3-point shot late in the period.
McCracken finished the third quarter with three 3-point shots. Madison Morge knocked down two 3-point shots in the third period.
The two teams battled to a 15-15 tie in the first period, but Prince Avenue took a 23-18 lead at the break when the Lady Lions only scored three points in the second period.
Ashlyn Settle hit a basket and Morge a free throw to account for the Lady Lions second-quarter offense.
Anna Denes scored early and often in the first quarter, finishing eight points.
The Lady Lions' junior led all scorers 21 points. Morge finished with 14 for Trinity.
Trinity's biggest challenge defensively was stopping Prince Avenue's Noelle Hynes.
Hynes scored from the inside and outside and finished with a team-leading 18 points.