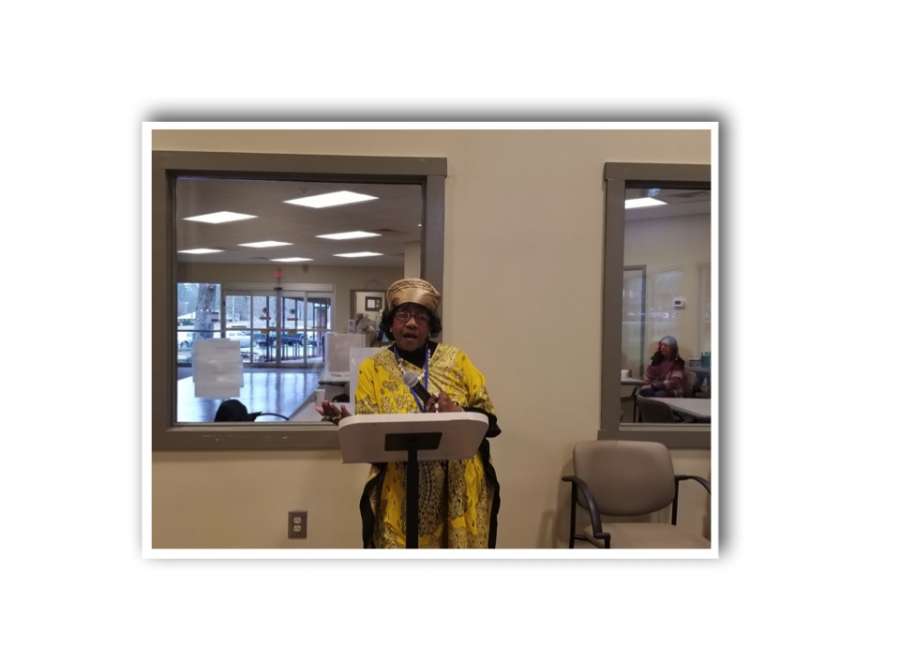 Seniors and their family and friends gathered at the Tommy Thompson Senior Center on Hospital Road in Newnan Wednesday, Feb. 19 to celebrate Black History Month.
Program Chairman Henry Jean Stewart directed the program for the second year. The program highlighted national figures as well as local Coweta County black history.
According to Stewart, she was the first African American to work with the Census in Coweta. She highlighted monumental African American school teachers, churches, pastors, hospitals and doctors.
Other participants read poems and short readings on influential African Americans, such as Dr. Martin Luther King, Jr., Rosa Parks, Christopher Attucks, Booker T. Washington, former President Barack Obama and former First Lady Michelle Obama.
David Cavanaugh and Bishop James White, Jr. each rendered a solo during the ceremony. At the conclusion of the ceremony, the crowd sang a verse of "We Shall Overcome."
The Rev. Oliver Wood, pastor of Wesley Chapel United Methodist Church in Newnan, gave some remarks about sharing God's word and taking care of one another.
"God is love," Wood said.
Participants also discussed the importance of voting and getting to the polls in November.
Amy Epperson, center director, thanked the participants during her closing remarks for the support of the program and programming in general at the center.