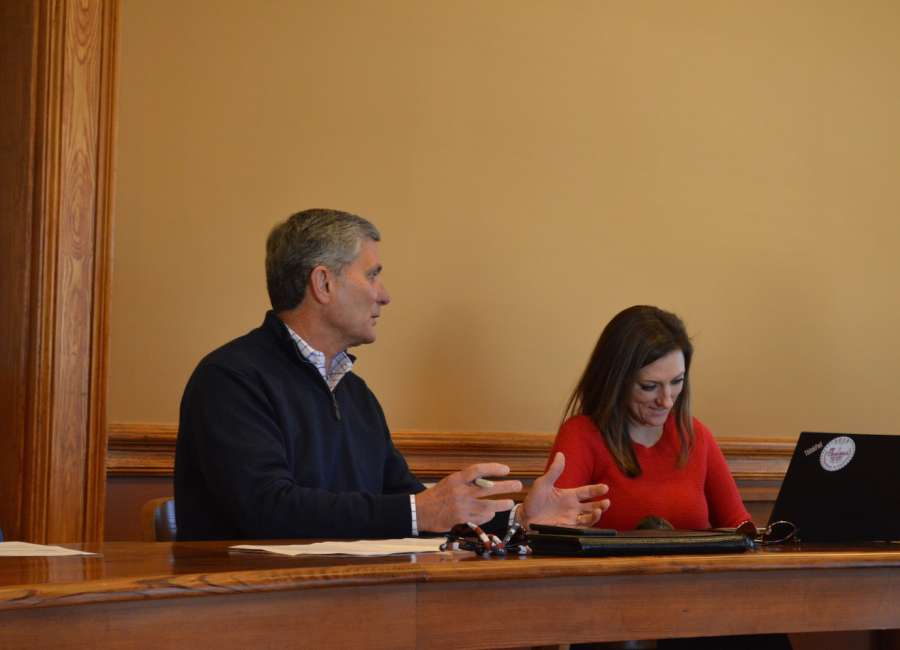 The new tourism marketing arm for Coweta County and Newnan is looking for its four remaining members.

Explore Newnan Coweta Inc., a new organization that will be funded by hotel/motel tax in Coweta County and the city of Newnan, had its first meeting Friday, with its first four board members.
The bylaws are very specific on who the remaining members can be – four must serve as the owner or senior management of a hotel or other tourism-related business. That knocks out people who are involved in tourism-related organizations that aren't businesses. The ninth member will be a representative of the Newnan-Coweta Chamber of Commerce.
The standing members of the organization are the city manager of Newnan, Cleatus Phillips, and the Coweta County administrator, Michael Fouts. There is one member appointed by the Newnan City Council, and one appointed by the Coweta County Board of Commissioners. Newnan Mayor Keith Brady is the city appointee and is serving as interim chairman, and Brittany Thompson is the county appointee.
The group discussed the upcoming search for the additional members. A short application form for those interested in serving can now be filled out at http://bit.ly/enciapply
The definition of tourism is "very broad," said Philips. Beyond the typical travel to see natural, cultural or historic resources, there is also sports tourism and, of course, film industry-related tourism. And then there are people who come to Coweta for medical treatment.
"I hate to call it tourism because of what it is, but it's medical tourism," Phillips said.
The new members will be elected by a majority vote of the first four members and will serve staggered terms. Once the full board is in place, new members will be chosen by majority vote of the full board, and once the staggered terms are complete, terms will be for three years.
Explore Newnan Coweta Inc. is a "destination marketing organization" and is a 501(c)(6) business league. The organization will be independent of the city and county, under state law.
Last year, both the county and city voted to increase the hotel/motel tax from 5 percent to 8 percent. Under state law, at least half of the increased revenue from the increased tax must go to fund a destination marketing organization. Another portion of the increase, 1.5 percent, is for "tourism product development" which can mean many things, from signage to parks and trails.
Coweta County already has the Convention and Visitors Bureau, which promotes the county's tourism and runs the Coweta Visitors Center. However, the CVB can't function as the DMO because it is a 501(c)(3) nonprofit and is not independent of the county.
Several representatives from the CVB attended Friday's meeting.
"Our board and I wanted to be sure … that we all know what is going on, so that we don't interfere with what this plan is all about," said CVB Chairwoman Norma Haynes. "And so we can help in whatever way we need to help."
Fouts said that the county will continue to fund the CVB, at least for the time being. How long that time will be is yet to be determined.
Once the full board is in place, the group will begin the work to hire an executive director and find an office location.
Phillips said he's asked city staff to start compiling job descriptions from various jurisdictions. Fouts said that while he typically doesn't like to use hiring consultants to fill positions, that's probably the route that will need to be taken for the executive director.
"Just like the job description says, it needs to be a highly seasoned professional," said Brady.
There will also likely be one additional staff member.
As for a location, Explore Newnan-Coweta Inc. might share a space with other organizations.
Fouts said that there has been talk about having a Coweta museum, and the Coweta Sports Hall of Fame had to move out of its space at the Coweta Board of Education. Coweta Probate Court may need more space in the future because of increasing demand, and the CVB may have to move eventually as well.
The next Explore Newnan-Coweta Inc. meeting will be March 23 at 2 p.m. The location has not been determined.