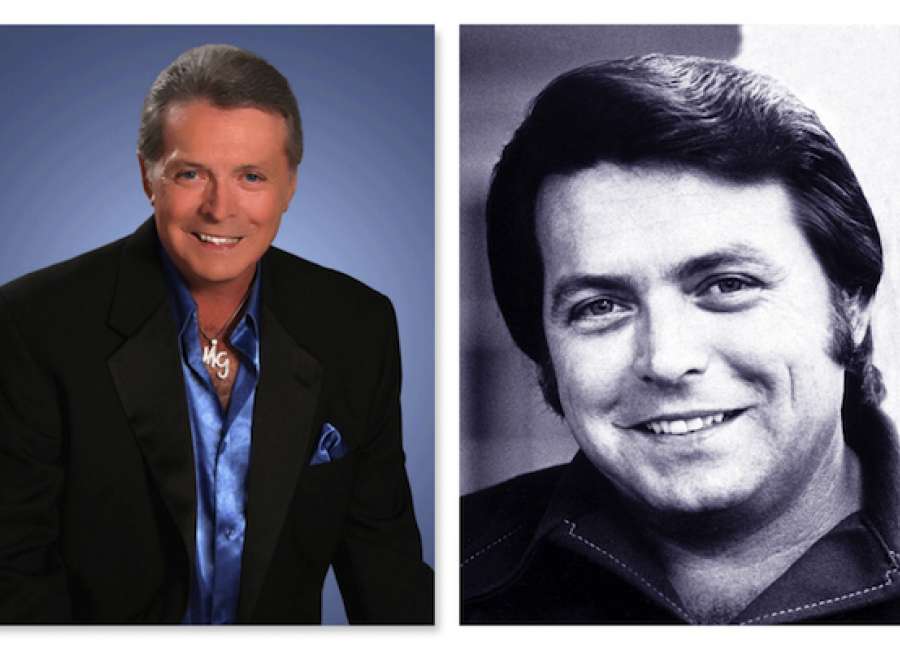 Mickey Gilley was something of a late bloomer career-wise, a fact he frequently shares with audiences.

"I tell 'em, 'Before this show's over, I'm gonna play you the first song I ever played,'" Gilley said. "'And then you'll see why it took me 17 years to have a No. 1 hit.'"
Gilley – who will celebrate his 84th birthday in March – readily admits he's a fan of "corny jokes," and he says fans who turn out to see his Newnan show can expect to hear at least a few of them. The country music legend will bring his seven-piece band and backup singers to the Wadsworth Auditorium on Feb. 14.
"People want to hear an artist sound like the record, so that's what I try to do," said Gilley, speaking by phone from Branson, home of the Mickey Gilley Theatre. "I duplicate as much as I can of the recordings, and I tell them about some of the things I've done and accomplished in the music world. I try to make it entertaining and interesting."
A man with famous cousins
The cousin of rock legend Jerry Lee Lewis and gospel singer/televangelist Jimmy Swaggart, Gilley learned Louisiana rhythm and blues by sneaking up to the windows of clubs at night. He learned to play piano as a child, but he took a few detours on his way to music stardom.
Gilley said he was making $1.25 an hour working construction when he decided to try his hand at music after watching Lewis's star rise.
"If not for (Lewis), I'd never have gotten into the music business," said Gilley, who eventually charted 39 Top 10 country hits, including 17 that reached No. 1.
He recorded his first song, "Ooh Wee Baby," in 1957.
"Back then, $200 was all the money in the world to me," he said. "And then 50-something years later, Yoplait used it in a yogurt commercial and paid me a lot of money for it."
'That damn mechanical bull'
The business side has always been a big part of Gilley's life. In 1971, he said he'd all but given up on his recording career when he and a business partner opened Gilley's in Pasadena, Texas – a club that eventually made it into the Guinness Book of World Records as "The World's Largest Honky-Tonk." He performed regularly on a Houston-market TV show and worked on improving his stage presence.
And then, "Urban Cowboy" happened.
"That damn mechanical bull launched my career," Gilley said. "Here's this training machine for the rodeo in the corner of the club, and the next thing I know, John Travolta's down there riding on it. They should have called that movie 'Country Night Fever.'"
A 'throwaway' No. 1
Gilley's and its namesake both appeared in the film, but his music career took off with "Room Full of Roses."
"It was a song my cousin Jerry Lee had overlooked for many years, so I recorded it as a B side," Gilley said. "It was a throwaway song, but then the radio stations flipped it because they like the flower songs."
Conway Twitty liked the song and arranged for Gilley to sign with an agency he and Loretta Lynn owned in Nashville.
"He always told me you gotta do songs that appeal to the ladies," Gilley said. "That was a learning period for me, a slow part of my life, and then the next thing I knew I was opening for Conway Twitty – all because of that song."
He's been accused of trying to capitalize on Lewis's success, which sometimes made him overly cautious about recording anything that sounded too much like his cousin. These days, he sometimes throws a Jerry Lee Lewis song into his shows.
"I tell people if I wanted to make money, I'd have followed my cousin Jimmy Swaggart, because he made more money than both of us," Gilley said. "He'd throw money up in the air and say, 'Let the Lord keep all he wants, and whatever the Lord don't want, I'll take' while it was coming back down."
Success and struggle
He's played for two presidents, has a star on the Hollywood Walk of Fame and has been honored by the Academy of Country Music for Male Entertainer of the Year, New Male Vocalist of the Year, Song of the Year, Album of the Year and Single of the Year and appeared on numerous TV shows. But Gilley has had his share of troubles, too.
The original Gilley's burned down in 1990. In the past 20 years, he has survived a plane crash and multiple car wrecks and had surgeries on his back, heart, appendix and brain. A spinal cord injury paralyzed him for the better part of a year and rendered him unable to play the piano any longer. And his wife of more than 50 years, Vivian, passed away in December from Alzheimer's disease.
But touring and connecting with fans has helped keep him going, he said.
"I enjoy the music and performing for people," Gilley said. "As long as my voice holds out, I'll keep doing it. I could retire but I still enjoy the music. It's been a fabulous ride for me. It's not so much about the money as it is about having a good time with what's left of your life."