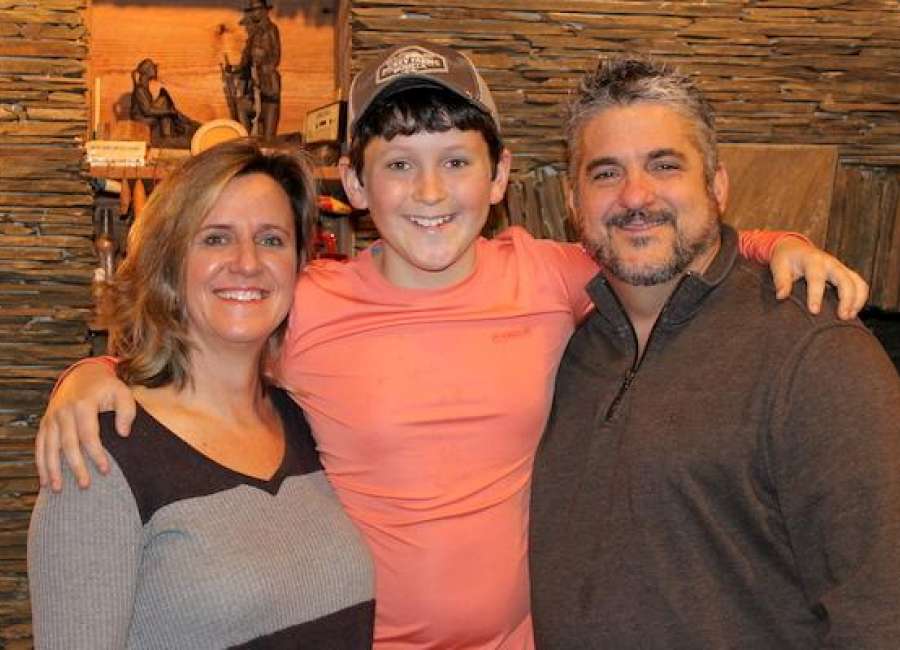 Reid Briggs, a fifth grader at Brooks Elementary School, isn't going to have a typical spring break this year.
Briggs will be part of the MasterChef Junior Live! Tour for three weeks this spring, traveling on a bus anywhere from Ohio to Colorado.
He was a contestant on season 7 of MasterChef Junior, which aired in 2019, and finished as a top 6 semifinalist. At the time they filmed the show, he was eight years old, and he was selected out of 10,000 applicants.
"He was eight at the time, and I said I'd put my eight-year-old up against any eight-year-old in our area as far as his love to cook and his cooking," Reid's mom Ginger said.
Now 10 years old, Reid still loves to cook and he's looking forward to going on tour.
Ginger will be going on the tour as a parent chaperone for Reid and the other MasterChef Junior contestants that will be traveling with them by bus.
Reid said they asked him to go on tour last fall, but he couldn't go because Ginger wanted to be there with him. They asked Reid again if he would join the tour in the spring, and Ginger was able to go as the chaperone.
"We were sitting on my grandad's dock, and they just emailed and said they wanted me on tour," he said.
Ginger said they left the final decision about the tour up to Reid.
"We came to him and said do you want to go, and he said, 'Yes!'" she said.
They will be leaving at the end of this month to meet the tour in New York, so they can get used to the set and learn the logistics of the tour. The tour is seven weeks long and starts March 3, but Reid will only be on tour for three of the weeks, from March 31 through April 19.
Part of the reason he will only be joining the tour for a few weeks is because of how rigorous the tour schedule is. Ginger said they could be busy from 6:30 a.m. to 11 p.m. each day, and at night is when they travel to the next location on the bus.
In the mornings, they may have press events, and then they will have school on set during the day before shows, Ginger said. However, one week of the tour will be during Reid's spring break, and Ginger is hoping he'll be able to take a break from school that week.
At the show, there will be meet-and-greets, head-to-head cooking demonstrations and challenges with other past MasterChef Junior contestants.
Reid said some of his friends from his season will be on tour, including Che, who was the winner in season 7. Also on tour will be Malia, Mikey, Matthew, Quani, Jasmine and Avery.
"I'm looking forward to seeing some of my friends I haven't seen in a while," he said.
Ginger said they are looking forward to seeing different states. Many days they will go to sleep on the bus and wake up in a new state.
"I think it'll be pretty cool," he said. "There are snacks you can get all the time. Are the beds comfy? If the beds are comfy, then I'm in."
Reid said he's most looking forward to going out west, visiting Wyoming and Colorado, but he's also looking forward to stopping in Kentucky.
The tour will not be making a stop in Georgia. For the full list of tour dates, visit www.masterchefjuniorlive.com .