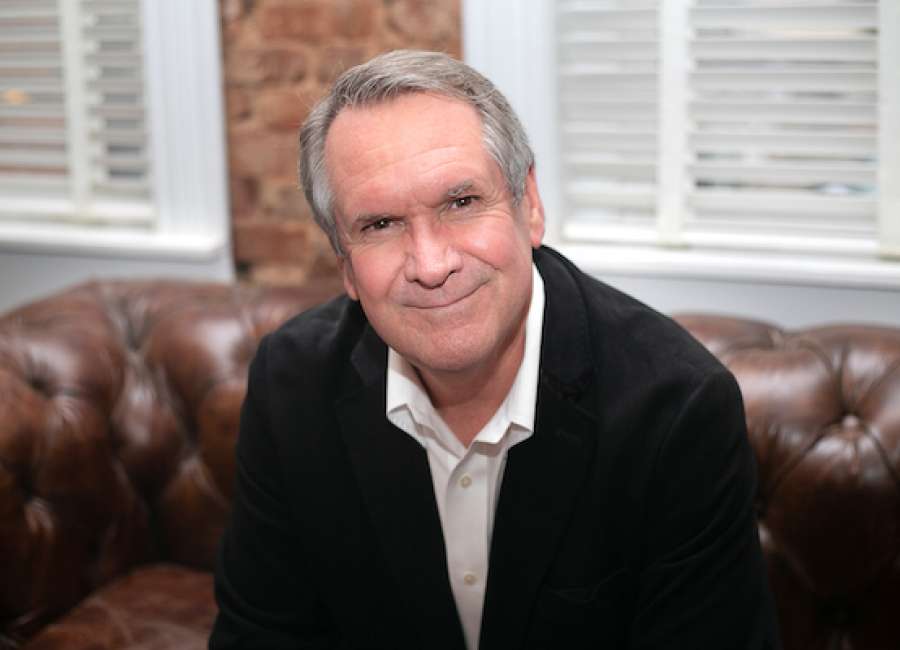 Local attorney Pat McKee has written his debut novel "Ariel's Island," a legal thriller that will be released in March.

McKee graduated top of his class at Emory Law and went on to become a Senior Assistant Attorney General for Georgia before he started his own law firm to represent educational institutions in Newnan.
"Ariel's Island" will be the first work of fiction he has written, although he has written several books and articles on legal topics, he said.
"Fiction is very liberating," McKee said. "I'm not trying to tell you there's a bit of truth in that, it's all made up. That's what's so liberating about writing fiction."
It took him over 10 years to write, which he would do early in the morning when he felt like he could be more creative.
When he began the book, he had set out to write a memoir, after friends and family encouraged him to.
"A number of my friends said, 'You know, you have a great story, you ought to tell this story, about a kid who grew up in an orphanage and became a successful lawyer,'" he said.
McKee said he started the memoir and took it to an agent, who said it was too dark and depressing. The agent suggested he instead write fiction about something he knows.
So, he decided to write a legal thriller, with the protagonist having many similarities to McKee, to tie in autobiographical elements to the story.
"Ariel's Island" is about a young lawyer, Paul McDaniel, who is framed for the murder of a judge. He enlists an artificial intelligence (AI) program to help him clear his name and rescue an heiress.
The book explores the question of whether an AI program that is not grounded in morality can function appropriately in society, McKee said.
"What happens when an all-powerful spirit, like an AI program, is freed into the world without a moral compass?" he said.
Ariel, the AI program in the book, is also the spirit in Shakespeare's "The Tempest." McKee said he used "The Tempest" as a jumping-off point for the plot of the book.
McKee said T.S. Eliot's poem "The Waste Land" was very influential to him in college, and "The Tempest" was one of the prime influences on Eliot's poem.
McKee said he hopes readers gain an understanding of how challenging new technologies, such as AI are, through his book. He said he intends to write a sequel to "Ariel's Island."
"The use of artificial intelligence, in the form of Ariel, throughout the novel provides a unique and provocative storyline," said E. Clinton Lawrence, a professor emeritus at the Emory University School of Medicine.
McKee plans to donate 10 percent of the profits from the book to the orphanage where he grew up.
He was born in South Florida, and both of his parents died when he was young. So McKee grew up in Thornwell Orphanage in Clinton, S.C.
McKee said that he has visited the orphanage several times over the years, and the school that was part of the orphanage had been closed.
The orphanage was recently able to reopen the school as a charter school, but they had lost all the books in their library. McKee hopes that the proceeds from the book will help them begin to restock their library.
"Ariel's Island" is published by Southern Fried Karma, founded by Steve McCondichie, who also owns Southern Fried Books in Newnan. The book will be released March 31.
There will also be a book launch at the Nixon Centre April 1 from 6-8 p.m. McKee will give a brief overview of "Ariel's Island" and will be selling and signing books.
For more information about the book, visit www.patmckeeauthor.com .