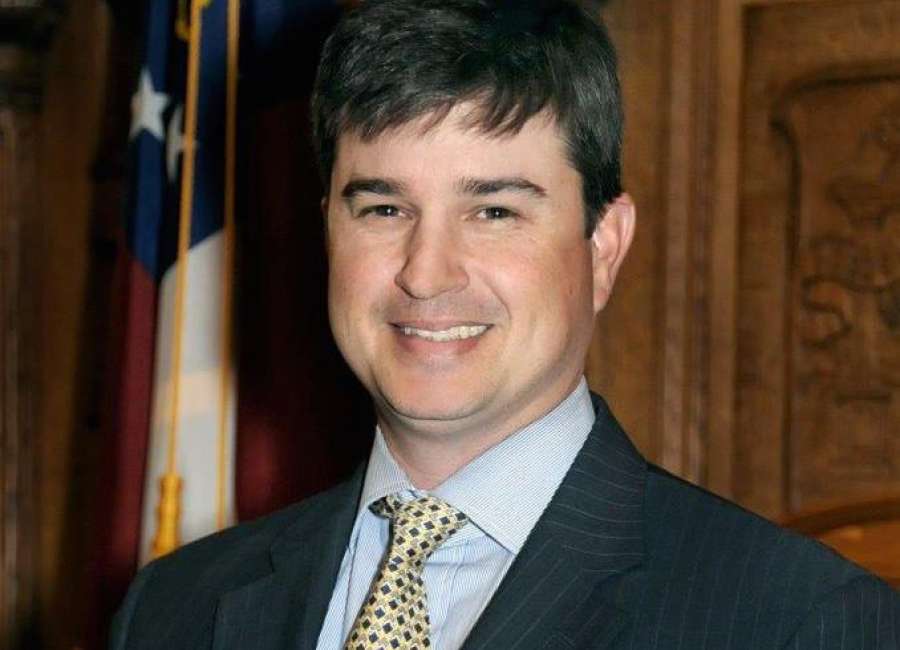 Foster children and their foster families would receive free admission to all Georgia State Parks, historic sites and recreation areas under a bill that passed the Georgia State Senate Thursday.
The free admission is one of many changes that Senate Bill 335 makes to Georgia's foster care system, all aimed at improving the system for children and foster families.
The bill was written by Newnan's Sen. Matt Brass, R-Newnan, and is the second major foster care bill that Brass has shepherded through the system.
Last year, Brass's Senate Bill 167 was signed by Gov. Brian Kemp. It required child welfare officials to make a more diligent search for relatives when children go into foster care – but also put those relatives on a timeline to take action, so that children wouldn't be removed from stable foster homes where they had been living long-term just because a relative decided to become involved.
SB 335 also requires detailed tracking of some child welfare cases – to make sure that the timelines already in state law are being met.
It gives the Georgia Division of Family and Children's Services some flexibility in mandating the yearly training for experienced foster parents, and allows the state to contract with child placing agencies to provide case management services for children in foster care.
Brass and Lt. Gov. Geoff Duncan's office worked with Georgia DFCS Director Tom Rawlings on the bill, Brass said.
"Increasing support for our foster families has been a personal priority since I took office," Duncan said in a press release. "SB 355 is the first bill of several reforms we intend to pursue in order to move the needle and positively impact Georgia's children in need. With these changes that streamline our foster care system, we are inviting future generations of foster parents to take part in this life-changing process. I want to thank Sen. Brass for his work on this measure and I look forward to working together to see it become law."
Better tracking to meet timeline
There are state laws that require that cases for children in foster care, including cases that result in the termination of parental rights, be handled in a timely manner, Brass said. But there's nothing to really track those cases and make sure they are meeting the deadlines.
His bill will give the Georgia Supreme Court the ability to create rules through judicial circuits to track cases of children in foster care who are also adjudicated delinquent or are considered a "child in need of services."
A child in need of services is a child who has been deemed unruly or meets criteria such as being truant, a runaway, or has committed a "status offense" that is only considered a crime because the child is underage.
"If we find some outliers, some folks that are getting behind, we can kind of figure out why," Brass said. "And we can potentially re-allocate some resources towards them."
Attorneys must give dependency cases priority
The bill requires that child dependency cases be given priority when attorneys are working on scheduling conflicts. Under the bill an attorney would have to prioritize child dependency cases over every other client and case, except a jury trial.
Delaying child dependency cases because attorneys have other cases in court is pretty common, Brass said. But that doesn't necessarily mean that dependency cases are running behind, he said. In Coweta, for instance, cases may be delayed by attorney conflicts, but "Coweta is operating efficiently and on time."
For a child, being taken out of the home is a traumatic experience. "I think it's going to be in the best interest of the child that we make sure we're doing diligent work, making sure we're making the right decision as a state and at the same time, not having delays," Brass said.
More partnerships with child placing agencies
For years, the state has contracted with "child placing agencies" to provide foster care. Child placing agencies that work with local foster and adoptive families include Bloom and Families First.
In many cases, children who are in a foster home through a child placing agency will have a case worker through the agency, as well as a DFCS case worker. Brass's bill would allow DFCS to partner with licensed child placing agencies to provide case work services.
That means that the child placing agency's case worker could be the child's only case worker.
"This will lighten up the caseloads of our DFCS case managers," Brass said.
The section dealing with partnering with agencies is "pretty broad," Brass said, because there are federal laws that don't allow third parties in some situations, and the state laws can't conflict with that.
Flexibility in training
Before becoming foster parents, Georgians have to go through extensive training. Then there are annual continuing training requirements.
Brass's bill gives DFCS the authority to require "varying levels of initial and annual training based on the experience of the foster parents, the age and needs of the foster child or children, and whether the foster parents are providing only respite care."
The bill further allows part or even all of the training to be offered online.
The idea is not to reduce the training, Brass said, but to give DFCS the option to offer different kinds of training to experienced foster parents.
"This bill will open the door for more qualified individuals to take that next step and become foster parents or use respite fostering as a stepping stone into foster parenting, and provide for Georgia's children in need," Brass said.
"By reducing some of the training requirements for prospective foster parents, adding additional tracking procedures and allowing more child placing agencies to assist DFCS, we are providing more avenues of opportunity for foster parents to get connected with a child," he continued. "I want to thank Lt. Gov. Duncan for his dedicated leadership on this issue and his passion for giving our foster families the support they need to ensure children have safe and stable homes."
An amendment was added to the bill on the floor of the Senate Thursday regarding the state park admission. The original bill called for free admission for any foster child and foster parent, relative or fictive kin who is serving as a DFCS placement as well as other children in the family.
The final version specifies the admission is for the foster parent. It will be up to the Georgia Department of Natural Resources to figure out how the free admission will be handled.
Brass wrote the amendment, after talking with people at the DNR. Brass said he asked how they would like to handle the law change and the free admission. "They think it would be easier to let the admission follow the foster parent," Brass said. The details are still to be worked out.
Brass said he has heard of some other states that offer free admission to foster children, and thought it would be a good idea to bring to Georgia. He said that provision, surprisingly, is what got the most questions when his bill was heard in the Senate Judiciary Committee.
Brass said the state's foster care system has been a priority for him since he ran for election in 2016. His mother-in-law serves as a DFCS attorney in court cases, and hearing stories from her over the years is what put it on his radar.
"I think hearing her stories has given me the passion," he said. "At the same time, it's an area of state government that I felt like was weak and has room for vast improvement."
The bill passed the Senate 53 to 1. The one no vote was Rep. Zahra Karinshak, D-Duluth, who expressed concerns about the training changes.