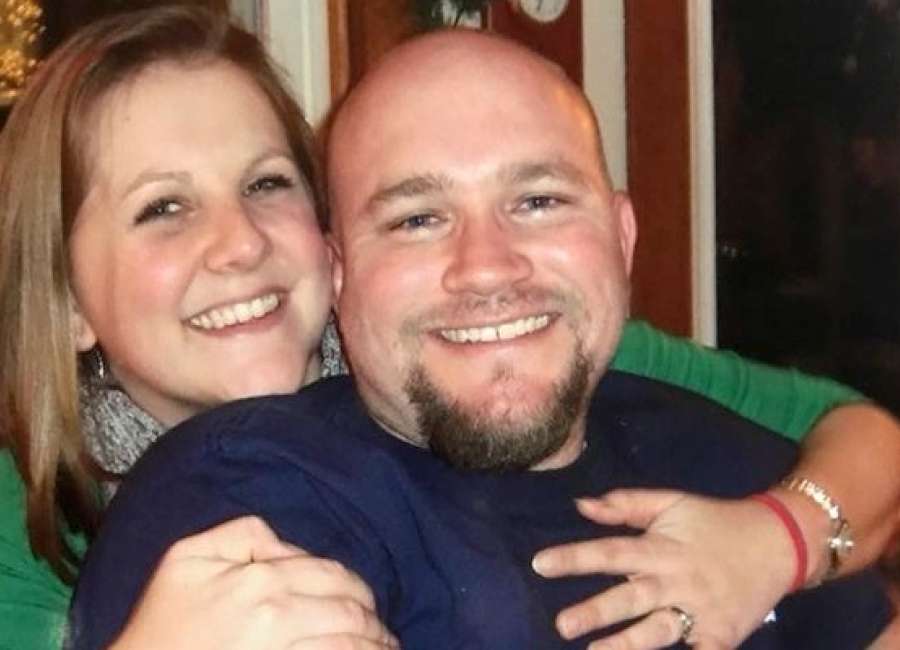 Joe and Jessie Tallant, who currently live in Sharpsburg, will celebrate their 10th wedding anniversary this August.
Although they didn't meet until 1998, they were both treated for childhood cancer at the same hospital in 1995.
The Tallants were both diagnosed with cancer in February 1995, Jessie with leukemia and Joe with Ewing's sarcoma, a rare bone and soft tissue cancer.
Jessie said they never met while they were both receiving treatment, but were introduced to each other several years later at camp. They both attended Camp Sunshine, a camp in Georgia for children who have cancer or have been treated for cancer.
Both Joe and Jessie love the outdoors, and Jessie said they kept running into each other on the archery or skeet-shooting fields. They became friends at camp, but never dated.
When they graduated high school, they were both too old to attend Camp Sunshine. However, their paths crossed again when they both attended the University of West Georgia.
Jessie said they hung out while they were both in college, but still didn't date. After college, Joe moved home to Peachtree City.
Jessie had friends who lived in Newnan, and she loved the area so much she decided to buy a house here. After she had lived here a while, she received a surprise Facebook message from Joe.
"I hadn't seen Joe in years, but he must have noticed that I'd moved nearby," Jessie said. "He messaged me and said, 'What are you doing in Newnan?'"
They started hanging out again and were soon dating. After nine months, they were engaged, and nine months after that, they were married.
Even though they had both been cancer-free for many years, one of the long-term effects of cancer treatment is fertility issues. Jessie said they didn't think they could become pregnant, and they chose to do embryo adoption to have a child.
"I told the doctor I wanted twins, a boy and a girl, and he told me that was pretty much impossible," Jessie said.
Now they have three-year-old twins, a boy and a girl.
In order to give back, the Tallants have volunteered and helped raise money for the nonprofit CURE Childhood Cancer.
CURE is working to cure childhood cancer through funding targeted research while supporting patients and their families, according to www.curechildhoodcancer.org .
Joe's dad was on the board of CURE while Joe was going through treatment. Joe and Jessie have been involved with CURE's annual golf tournament in Covington, Ga.
Jessie also works for Vonage as part of their social responsibility team, which chose CURE as one of the organizations the company supports. The team has participated in a snack bag program, where they collect snacks for families and patients who are undergoing treatment in the hospital.
"CURE is very close to our heart, and we're both very involved in Camp Sunshine still as well," Jessie said.
Before they had kids, Joe and Jessie would volunteer for a week at Camp Sunshine as counselors. Now, they volunteer when they can.
"Cancer isn't fair and has left a footprint on everyone involved. But if it wasn't for cancer, I wouldn't have met Joe or had the twins," Jessie added. "This isn't the story either of us would have written for our lives, but it's turning out to be a good one."