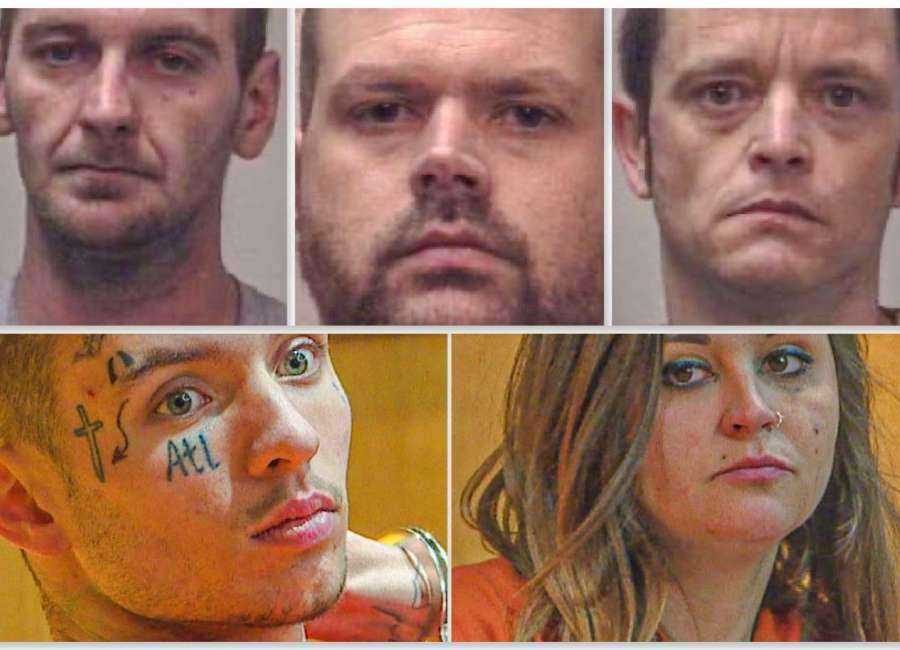 Authorities said one of the five individuals arrested in connection to the murder of a 14-year-old Coweta girl was related to the homeowner.
Authorities said William "Billy" Tyree, 32, Kyle Conley, 36, Justin Ramsey, 21, Spencer Wix, 27, and Aubrie Brown, 26, have all been charged with the murder of Haley Adams, and may face additional charges.
It's still unclear why the group was looking for the owner of the house, who has been identified as Tyree's stepbrother. All five are identified as members of the Ghost Face Gangsters, according to Sheriff Lenn Wood.
Brown and Ramsey were arrested in Hamilton, Tennessee late Thursday afternoon with assistance from the U.S. Marshals Service, Southeast Regional Fugitive Task Force and the Smokey Mountain Fugitive Task Force.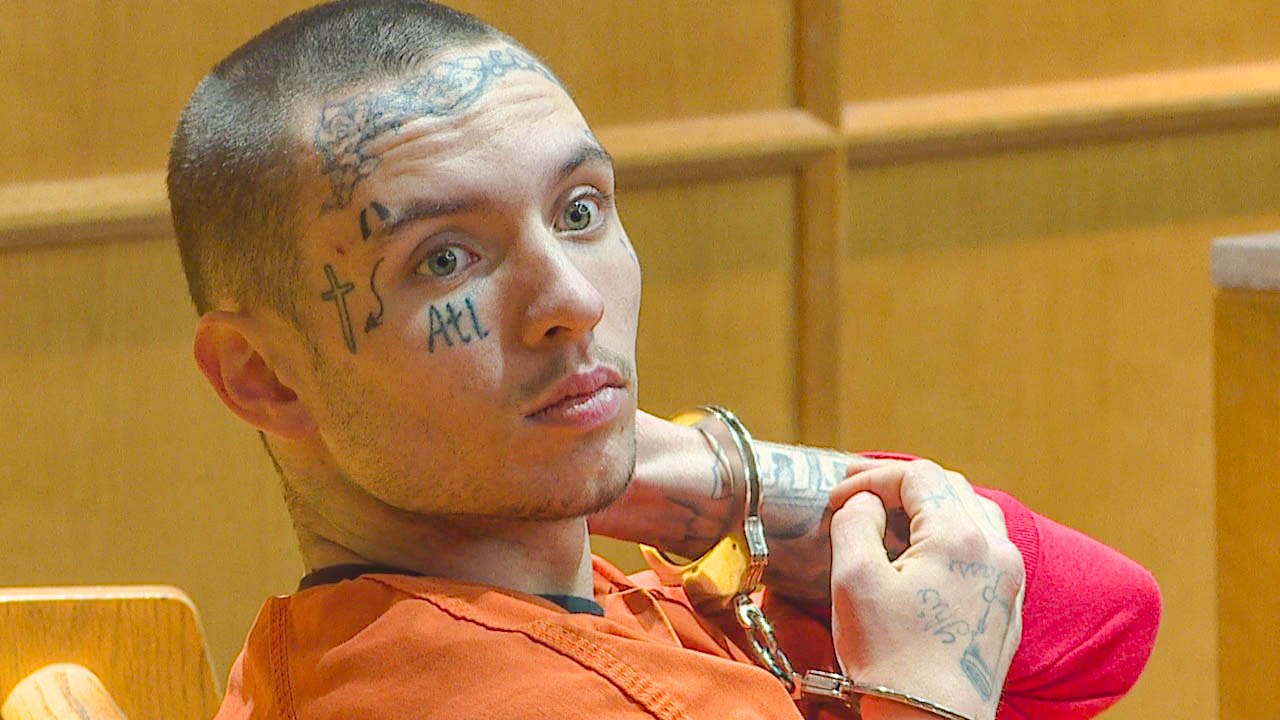 Justin Ramsey (Photo courtesy of WTVC)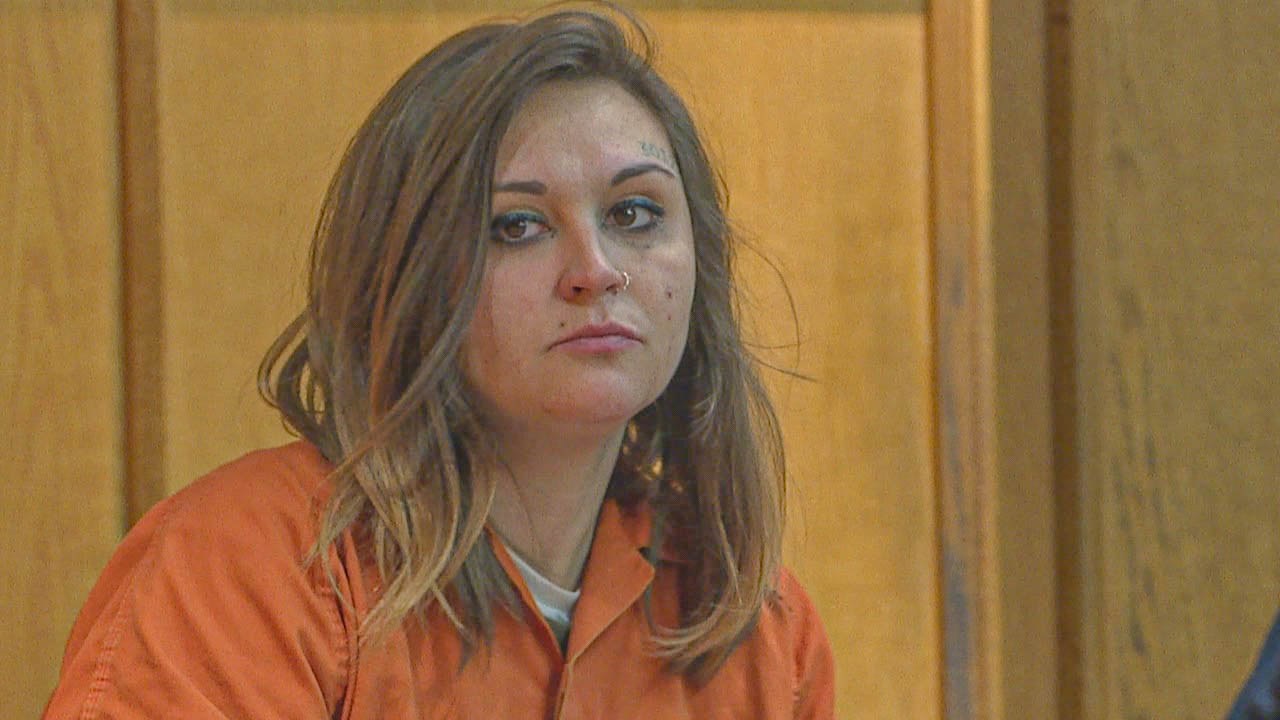 Aubrie Brown (Photo courtesy of WTVC)
Conley, Wix and Tyree were arrested locally, according to Wood.
The incident occurred on Feb. 11 when four armed suspects allegedly forced their way into a residence located at 1511 Bethlehem Church Road near Grantville. Suspects restrained an adult, Alyssa Adams, but were searching for the homeowner who was not present at the time, Wood said.
The homeowner has been identified as Tyree's stepbrother. It's still unclear why the group was looking for him.
"He wasn't home at the time and we're still trying to determine why he was targeted," Wood said. "They didn't know his name – they just kept asking 'Where's the man … where's the man?'"
Haley Adams, 14, hid from the armed offenders.
After approximately two minutes, the offenders went back outside to their vehicle, and Haley came out of hiding and reportedly went to the front door with a BB gun, but did not fire it and was running away when one of the four offenders fired multiple rounds at the house, striking Haley which caused her paralysis then death, according to Wood.
Haley had only recently moved to Coweta County from Florida to be with her mother, Wood said.
Authorities arrested Tyree last week in Polk County on a probation violation for a burglary conviction. He reportedly has connections with the Ghost Face Gangsters and was responsible for the attack.
While Tyree wasn't present during the incident, investigators said he's responsible for coordinating the event.
"We've been working this case day and night, along with several other agencies assisting us to locate those who committed this crime," Wood said. "For the last 10 days, Capt. Elaine Jordan has had about seven hours of sleep. She's been up here every day working hard on every lead we got."
Wood said investigators interviewed dozens of individuals in an attempt to clear the case as soon as possible and received help from a number of law enforcement agencies, both locally and in Tennessee.
"Any time someone loses their life, especially around here, it's very disheartening," he said. "To have a 14-year-old girl get shot like that, it hurts hard. After making the last arrest, it was pleasing and happy to hear. It's good we live in a community where we come together and solve a crime like this."