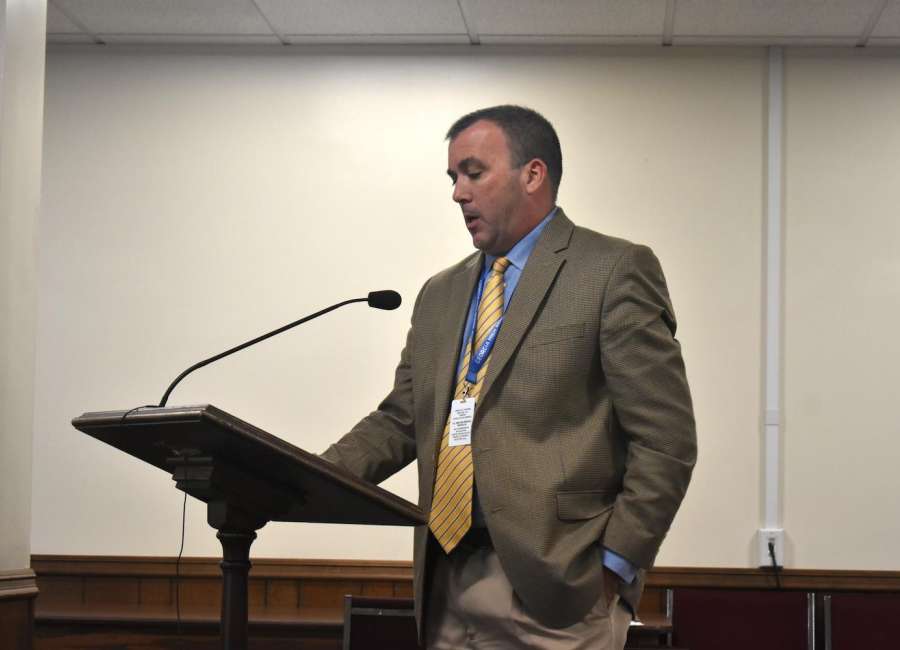 The Coweta County Board of Education approved an agreement between the school system and Mobile Communications to upgrade the transportation radio system.
The board voted in favor of the agreement unanimously at their monthly meeting Tuesday.
The school system is looking to add up to three additional radio towers in order to increase radio coverage throughout the county, according to Assistant Superintendent Evan Horton.
Currently, the system has one tower, which is located in the northeastern part of the county, and there is a lack of coverage in other parts of the county.
The current system also operates 300 radios on one channel, Horton said.
"The volume of traffic that we have with the one tower presents us with a couple of issues that we are hoping to resolve with this transportation radio upgrade," Horton said.
Completion of the project will allow the school system to utilize multiple talk channels and to update system communication infrastructure and equipment. All bus radios will be updated as part of the project as well, he said.
They are currently testing updated radio dispatch equipment in the transportation office during daily operations in anticipation of the project. Horton said there have also been preliminary discussions with tower companies.
Funds in the amount of $600,000 have been included in this year's budget to cover the costs of the project, and they are planning to use state contract pricing, Horton said.
The infrastructure upgrade will cost $505,000, and the dispatch console will be $30,000.
Horton said they are hoping to complete the project over the summer, so that the upgrades will be ready for the first day of school in the fall.