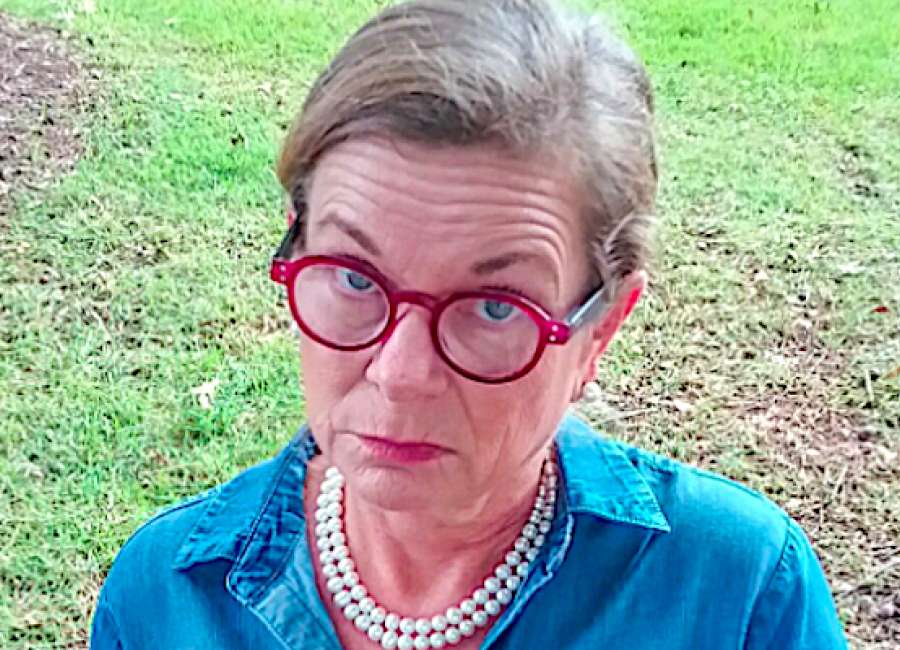 Dear Miss Pearl,

My sisters and I agree that smoking marijuana is illegal. One of my sisters, however, thinks that marijuana brownies are legal. She's an idiot, right?
Your words, not mine! There are states where pot is legal but Georgia is not one of them.
Dear Miss Pearl,
My children do not like to read. How can I get them to enjoy reading?
I blame all of these electronic appliances for this! You need to get a good book and read it to them. I don't know the ages of your children...off the top of my head I would suggest Treasure Island, Where The Red Fern Grows, A Day No Pigs Would Die, Swiss Family Robinson, etc.
You need a book that will hold their attention. Allow them to read the occasional paragraph and ask questions when you finish a chapter. Make it fun, not punishment. Oh, how I miss Scott's Bookstore. Miss Earlene and Bonnie would have your children loving to read in no time!
Dear Miss Pearl,
Do you prefer sweet or salty?
Ummm, both! Big and I have cut back on sweets and it has been several months since we have taken Gus and Millie Katherine to Dairy Queen (they are not happy about this). I'm so grateful we don't have a Krispy Kreme in Newnan because it is physically impossible for me to pass one up when the "hot" sign is on.
And everyone knows you can't eat just one! I also love any form of bread known to man. Sometimes I think I would be better off getting a dipped cone instead of eating an entire box of Cheez*It crackers. The struggle is real!
And Another Thing: Because this is my column and I can say what I want:
1.) A big shout-out to all of the volunteers who help make the Angels Run a successful event. We couldn't do it without you — especially Phil and Gina Watkiss who, for the past umpteen years, have gotten up early and held down the 10K registration line on race day.
2.) Worth repeating: wearing your pajamas in public is not cute or acceptable.
3.) Thank you to everyone who has had nice things to say regarding my "story" about Josh.
4.) Quarantine has been lifted at The Palace-PTL! Mother of Pearl was at her wit's end (so was I)!
5.) We need term limits on BOTH sides of the aisle in Washington, DC.
6.) Thank you for honking and waving at me and my bright green running shoes — we are finally back pounding the pavement.
7.) I have not seen one movie nominated for this year's Oscar Awards.
8.) How many more days until football season?
"Miss Pearl," aka Colleen Sprayberry, is one of Newnan's leading authorities on modern etiquette. She gladly lends her advice to everyone whether they want it or not, because, "After all, it's all about the children and setting a good example for them." Her videos are available on her Facebook page and YouTube channel. Send questions and comments to misspearl678@gmail.com .