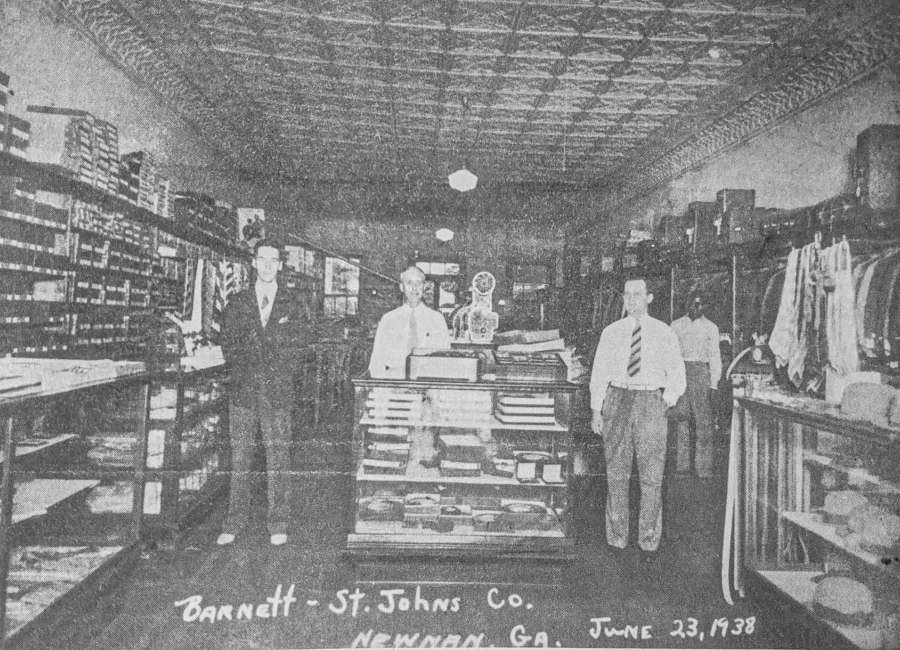 This photo from Mrs. Elizabeth Beers shows the old Barnett - St. Johns Co. men's clothing store in downtown Newnan in 1938.
The store, established in 1897, operated on the west side of the Court Square until it was sold and closed in August 1986.
Left to right are Lewis Beers, I. Walker Brooks, Roscoe Moody and a delivery boy, whose name is not known.