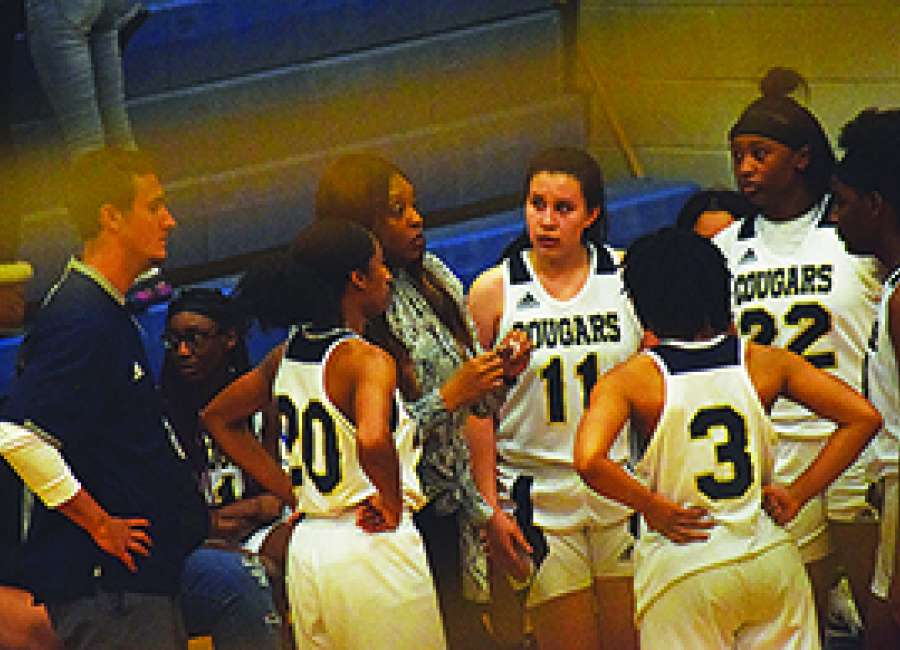 The Newnan Lady Cougars snapped a three-game losing streak Friday night and in the process shocked Pebblebrook 57-45 and the entire Region 2 7A.
Pebblebrook entered the contest as the No. 7 ranked team in the Class 7A poll before Newnan pulled off the shocker inside the Max Bass Gym.
Newnan improved to 9-11 overall and 1-5 in the region, while Pebblebrook fell to 16-4 and 4-1.
Newnan's double-digit victory didn't come without a fight as Pebblebrook clawed its way back into the game with three 3-point shots in the fourth quarter after being down 34-24 heading into the final eight minutes of the game.
Cameron Brown's 3-point play cut Newnan's lead to 40-34, but the Lady Cougars closed out the game on a 17-11 run.
After the two teams traded baskets in the first eight minutes and settled for a 9-all tie, the Lady Cougars outscored the Lady Falcons 14-7 in the second quarter to build a 23-16 lead at the break.
Deyja Melson converted on two 3-point shots in the second quarter and four other players scored baskets for the Lady Cougars.
Newnan used some stellar defense in the second quarter and held Pebblebrook to just two shots from the field.
Both coming from Kania Seymour. Her 3-pointer at the end of the first half closed out the scoring and trimmed the Lady Cougars lead to 23-16.
Moments before her 3-point shot, Newnan pushed its lead to double-digits on a basket by Kaylen Jones.
Aliyah Carter, Sara Gonzalez and K.K. Madrey also added second-quarter baskets.
Madrey led Newnan with 19 points. Milanna Holmes added 18 for Pebblebrook.
Newnan pushed the lead to 34-24 as Pebblebrook did its only scoring from the free throw line as the Lady Cougars held the Lady Falcons without a shot from the field in the third quarter.
Pebblebrook's Holmes hit six free throws and Azaria Alexander one.
Newnan's Asharia Brown drained a 3-point in the third quarter to help the Lady Cougars keep the momentum.