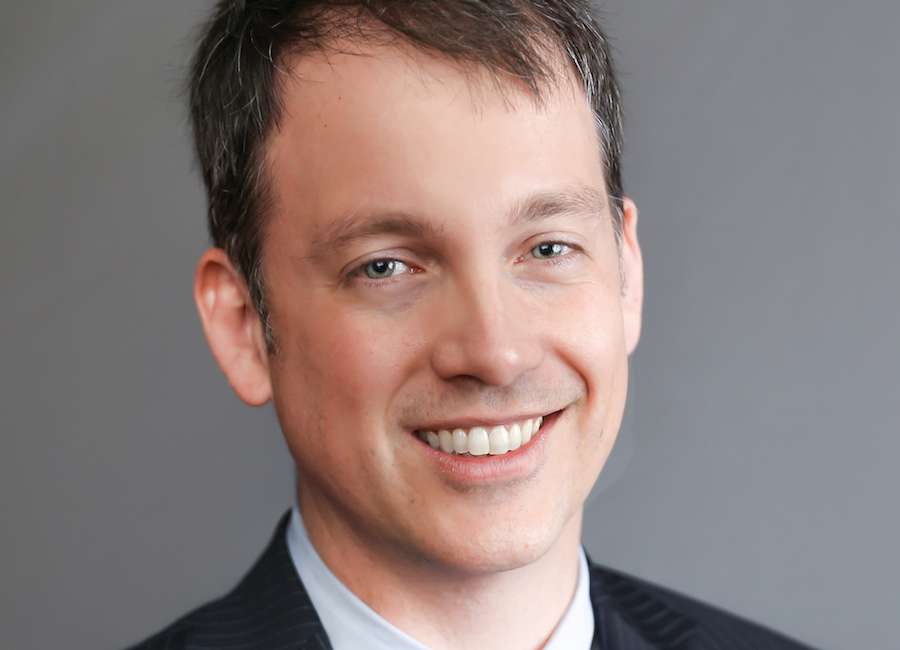 Georgia's suspended commissioner of insurance wouldn't be able to still receive a salary under legislation proposed by State Rep. Bob Trammell, D-Luthersville.
Jim Beck took office in January 2019 and was suspended in May, two days after being indicted on charges of fraud. He has proclaimed his innocence. Though he is not performing the job he was elected to do, and an acting commissioner has been named, Beck is still getting his salary, Trammell said.
"We are paying two people to do his job," he said.
Trammell represents District 132, which includes part of Coweta. He is the House Minority Leader.
Though he's in the minority party, Trammell said he hopes his bill will sail through the Georgia General Assembly. "No matter who you are or what your party affiliation is, it should make sense," he said of the proposal.
Currently, when a public official is indicted, the official can ask to be suspended. Otherwise, under state law, a review commission will be appointed to determine whether the indictment relates to and adversely affects the official's ability to do the job. If so, the commission recommends the official be suspended.
The suspension is with pay, and an indicted official continues to be paid until convicted or until the end of the official's term of office. Trammell's proposal would stop the salary at the point of removal.
"If you're not going to work and doing the job, you shouldn't be paid for it," Trammell said. "It's a flaw. It's a weird quirk in the law," he said.
Making the change for all elected officials will require two bills.
Some elected officials, such as the state insurance commissioner, are "constitutional officers," and changes to laws regulating them can only be made with a constitutional amendment – which requires a 2/3 vote in the House and Senate and ratification by voters.
That's what would be required to affect someone like Beck. Changing the law for other elected officials would just require a majority vote in the House and Senate.
Trammell also spoke of the Democratic Party's priorities for the session, which begins Monday.
"Medicaid expansion remains a priority for us heading into 2020," he said. Gov. Brian Kemp's administration has submitted a request for a waiver that would increase access to Medicaid, but Kemp's plan is far from a full Medicaid expansion as envisioned under the Affordable Care Act.
Georgia is one of only 14 states that has not expanded Medicaid, Trammell said. He said Kemp's plan would cover 50,000 Georgians by 2022, but a full expansion would cover 600,000 Georgians.
"Why would we chose to leave over a half a million Georgians uncovered when our tax dollars at the federal level continue to pay for Medicaid expansions in 36 states?" Trammell asked.
He also expects legislation around the issues of safe air and safe water. The toxic gas ethylene oxide, which is used to sterilize medical equipment and in chemical manufacture, has become a big issue, after communities in Cobb County and Covington realized the carcinogenic gas was being released into their neighborhoods.
"We need enhanced monitoring and more robust enforcement tools," Trammell said.
He said the party also wants to work to ensure the safety of Georgia's water, not only today but for future generations.
"We've got our eye on what is and has been a simmering coal ash problem," he said. "We are very cognizant of that issue."
Trammell said the party wants to make sure that Georgia has the necessary rules in place so that Georgians can feel comfortable about the safety of their water.
He said there will also be legislation to "put some teeth in the law regarding the issue of wage theft."
Wage theft is when workers aren't compensated as required, according to Trammell. That can be treating people as contractors when they are truly employees. Or paying cash under the table, and not paying into Social Security or maintaining Worker's Compensation insurance.
"It hurts workers when they are not compensated as required. It is a shortcut that certain businesses have," Trammell said. "Certain businesses have an intentional business model that gives them an unfair competitive advantage over companies that are abiding by the rules, and it's often accompanied by tax and insurance fraud."
Trammell said the idea is to "go after the bad actors, protect workers and keep the playing field as level as possible for folks that are playing by the rules."
The budget is expected to be a big issue this year as Gov. Kemp has directed state agencies to cut their budgets.
At the same time, the general assembly will be considering cutting the state tax rate from 5.75 percent to 5.5 percent, according to Trammell. When the legislature cut the income tax rate in 2018, in conjunction with federal tax cuts, the rate went from 6 to 5.75.
"The legislation had it in that the legislature would come back in 2020 and consider a further reduction," Trammell said.
"Reducing the state's revenue when we're talking about the types of budget cuts that are being floated doesn't make any sense," Trammell said. "So we will certainly keep a very close eye on any attempt to implement that second reduction. Cutting state revenues would mean further cuts that would hurt Georgians."
As for talk of this being the year that commercial gambling is a big issue, Trammell said the Democratic Caucus has a benchmark of setting aside the question of whether Georgia should permit gambling.
Instead, they want to focus on what will happen if gambling is expanded. "If we're going to do that the proceeds should be earmarked for need-based scholarships," Trammell said.
While any major expansion of commercial gambling, such as casinos or horse-racing betting, would require a constitutional amendment, Trammell said there is some conversation about whether the existing lottery provision could be used for a "micro-expansion."