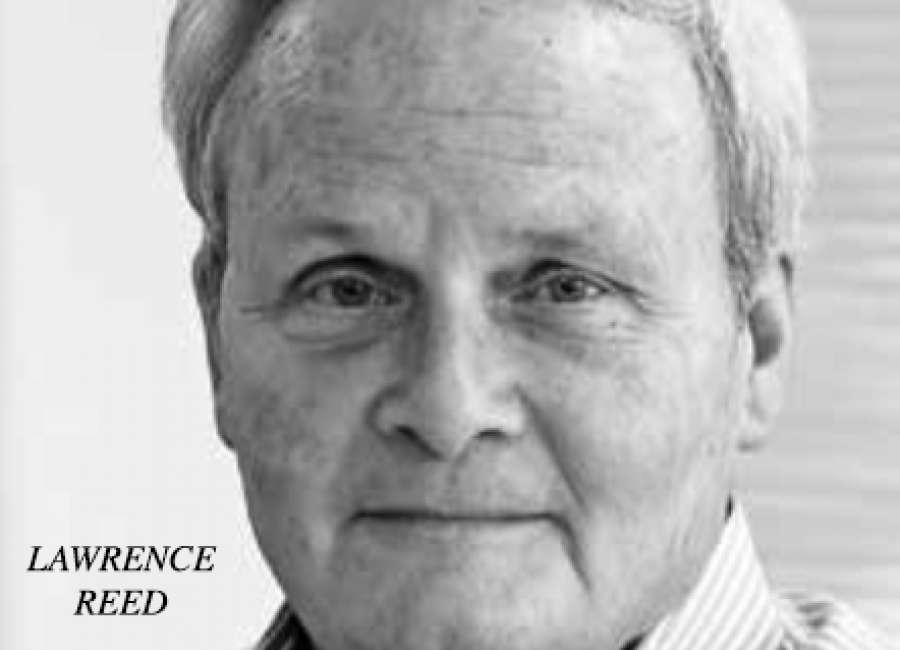 Arthur Guinness is revered as a hero in Ireland. His beer has been called "Ireland's unofficial national intoxicant."
Guinness was so confident his beer would be a hit that 260 years ago last month—on December 31, 1759—he famously signed a 9,000-year lease for a brewery on four acres of land near Dublin. The annual rent was fixed at 45 British pounds, or about 60 U.S. dollars in today's money.
Guinness was born to a family of modest means, but he lucked out when at the age of 27, he inherited the equivalent of four years' wages from an Irish Archbishop. Young Arthur put the deceased minister's money to good use by opening his first brewery.
The Archbishop himself had been a brewer. He and Arthur knew, as every good Irishman will tell you, that drunkenness is the sin, not drinking per se. Proverbs 20:31 tells us that "Wine is a mocker and beer a brawler; whoever is led astray by them is not wise." The key word there is "astray."
Arthur sure knew how to brew a dark, creamy stout. Long before he died in 1803, his beer enjoyed top notoriety. It's been one of the world's most successful beer brands for generations now. The Guinness Storehouse on the site of Arthur's original operation is Dublin's most-frequented tourist attraction. Every visitor gets a free, generous sample—which may explain why visitors keep coming back.
The founder's personal popularity is a testimony to the power of product over politics. Arthur was a Protestant in Roman Catholic Ireland. He was a Unionist, meaning he supported Ireland remaining a part of the United Kingdom. But because his company has always produced a product gulped with gusto by the Irish, those very same Irish are pleased to put politics aside when it comes to this particular Irishman.
President Ronald Reagan was fond of telling a joke in which Guinness figured prominently. It went like this:
Two men were sitting in a pub in Wexford County, drinking some Guinness lager, when one of them turns to the other and says, "You see that man over there? He looks just like me. I'm goin' over there and talk to him."
So he goes over to the man, taps him on the shoulder and says, "Excuse me, sir, but I noticed that you look just like me!"
The second man turns around and says, "Yeah, I noticed the same thing. Where you from?"
"I'm from Dublin," says the first. Stunned, the second says, "Me too! What street do you live on?"
The first one replies, "McCarthy Street," to which the second one responds, "Me too! What number is it?"
"162" announces the first man. Shocked, the second one declares, "Me too! What are your parents' names?"
The first man answers, "Connor and Shannon," to which the awestruck second man says, "Mine too! This is unbelievable!"
Delighted to make each other's acquaintance and amazed at these various coincidences, both men order more Guinness. Then the bartenders change shifts.
The new bartender says to the departing one, "What's new today?"
"Not much" was the reply. "The Murphy twins are drunk again."
Arthur would no doubt be proud his name remains so famous.
Lawrence W. Reed, a resident of Newnan, is president of the Foundation for Economic Education. He writes about exceptional people, including many from his book, "Real Heroes: Inspiring True Stories of Courage, Character and Conviction." He can be reached at lreed@fee.org .