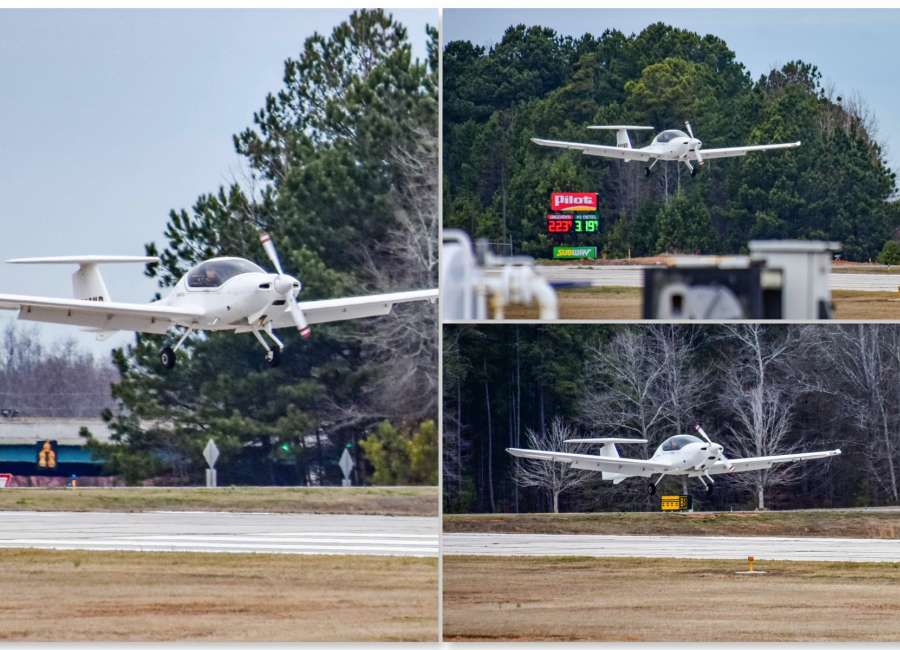 A student pilot averted a potential disaster Wednesday, cleanly landing a plane that was missing part of its landing gear.
Just after 12:30 p.m., Coweta County Fire Rescue responded to the Coweta County Airport after receiving a report that a plane was having issues with its landing gear, according to Commander Bryan Fuller with CCFR.
A student pilot and his instructor realized a front wheel had fallen off the plane while conducting their pre-landing inspection, Fuller said.
Authorities cleared incoming and outgoing air traffic while the student pilot and instructor burned off their airplane's fuel before making the approach to the runway.
The pilot was able to land the plane successfully on the back two wheels of the aircraft, and both occupants of the plane were unhurt, Fuller said.