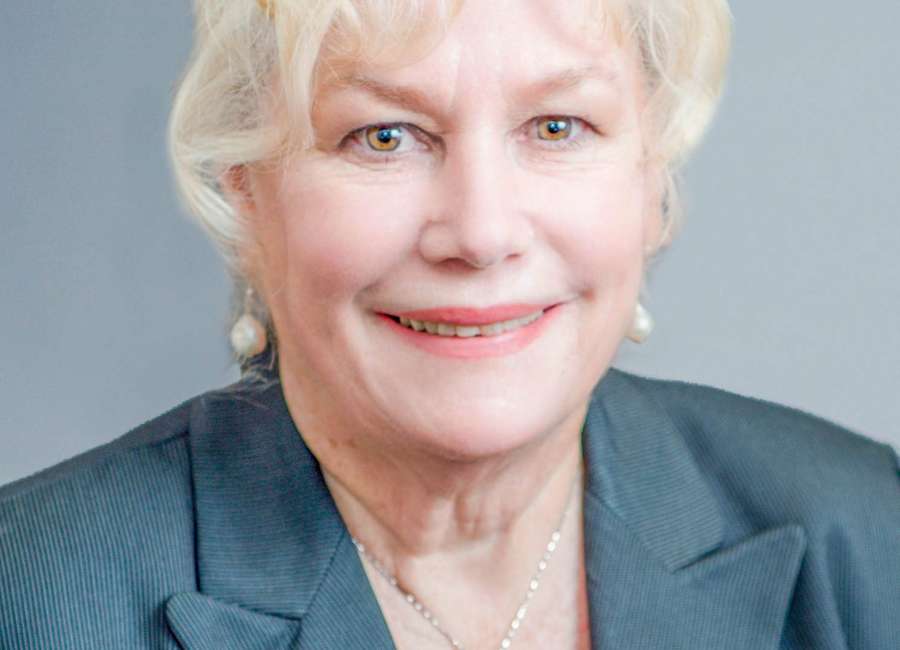 Ethylene oxide, coal ash and the Golden Ray – as well as health care legislation, rural broadband, and gambling – are among the issues Rep. Lynn Smith expects to deal with this legislative session.
Smith, R-Newnan, is chairwoman of the House Natural Resources and Environment Committee, and her committee hears most bills dealing with environmental issues.
Ethylene oxide gas, which is frequently used to sterilize medical equipment, has come to the forefront of environmental issues in Georgia since concerns were raised last summer over the impact emissions of the gas had on residents near plants in Cobb County and Covington. The chemical is a known carcinogen and toxin.
The U.S. Environmental Protection Agency has been studying ethylene oxide and has put out proposals to reduce emissions of the gas in chemical manufacture. The agency is still working on rules to regulate its use by commercial sterilizers.
Smith said committee members will want to know as much as they can about the issue and what is being done in other areas, and she said she will bring in experts to talk to the committee.
Local medical implant device manufacturer Poriferous uses a small amount of ethylene oxide and has a pollution control system that routes all emissions of ethylene oxide for destruction, according to the Georgia Environmental Protection Division.
"That would be the kind of model you would try and strive for," Smith said.
She said she would like to talk with people from the company about their use of the chemical and their early decision to implement protections.
Though the committee will be researching the issue, the EPA will need to set its standards before there is action on the state level, Smith said.
"I don't know if this will be the year we pass something," she said.
The Golden Ray is the vehicle cargo ship that overturned in the St. Simons Sound in September. It is in the process of being dismantled and removed.
"That's an issue we'll keep tracking while we are in session, because we're going to learn so much," Smith said.
The EPA just approved Georgia's coal ash regulation program, which means the state's regulations will stand in for federal regulations. Smith said she expects the committee will hear testimony from the Georgia Environmental Protection Division about how that approval will change things.
"We'll have to see what all that entails," she said.
One issue may be staffing.
"A lot of our agencies actually need to be better staffed," Smith said, but agencies are also facing budget cuts this year.
Some agencies have submitted budget cuts that would reduce personnel, as opposed to some other cuts in their budget, Smith said.
One agency that is understaffed is responsible for investigating issues at nursing homes, according to Smith. Smith said she has heard concerns from constituents about problems at nursing homes – and the difficulties in getting anyone to do something about those problems. Smith said she's involved in some issues regarding senior citizens in long-term care.
Another issue Smith said she is working on involves the way property tax values are calculated for land that has streams or wetlands on it. The state requires a 50-foot buffer on each side of a stream, and that buffer can add up to a significant amount of land that can only be used in a limited way. Smith said she wants to make sure that is taken into account when property values are calculated.
Smith, as the natural resources committee chairman, is an ex-officio member of the House Rural Development Council, which began meeting in 2017.
The council has studied a wide range of issues affecting rural Georgia, including the lack of broadband and the lack of specialized medical care. Smith said it has been the most concentrated effort she has seen since she's been in the legislature.
A lot of ideas are in the council's report, and some innovative ideas in health care might carry over to other places, Smith said.
Some legislation that passed in previous sessions may need a second look, including hospital financial transparency and pharmacy benefit managers.
With the financial transparency, "what is happening is nobody can understand what they're reporting," Smith said. "I think we'll be revisiting that."
Pharmacy Benefits Managers are a middleman between pharmacies and insurance companies, Smith said. In Georgia, the PBMs negotiate lower prices with pharmaceutical companies, "but more and more we are seeing that the savings aren't passed on to the consumer," Smith said.
Discussion of commercial gambling has grabbed some headlines this year. Smith said legislators will need to take a hard look to see if adding casinos or other gambling would truly increase revenue for the state and for the HOPE scholarship.
"Some studies don't show much of an increase in revenue," she said. "There will be a definite airing out of all of that."
Passing the state's budget is the only thing the legislature actually has to do, and with the governor calling for budget cuts, it might be a little harder than usual, according to Smith.
The budget has to start in the House Appropriations Committee, of which Smith is a member. The committee can do a little groundwork but can't really get started until the governor presents his revenue estimate. Whatever budget the House – and, later, the Senate – put together must balance with that revenue estimate.
Every year there is a big issue that no one expects, Smith said. Last year, it was a really big one – a ban on all but the earliest abortions.