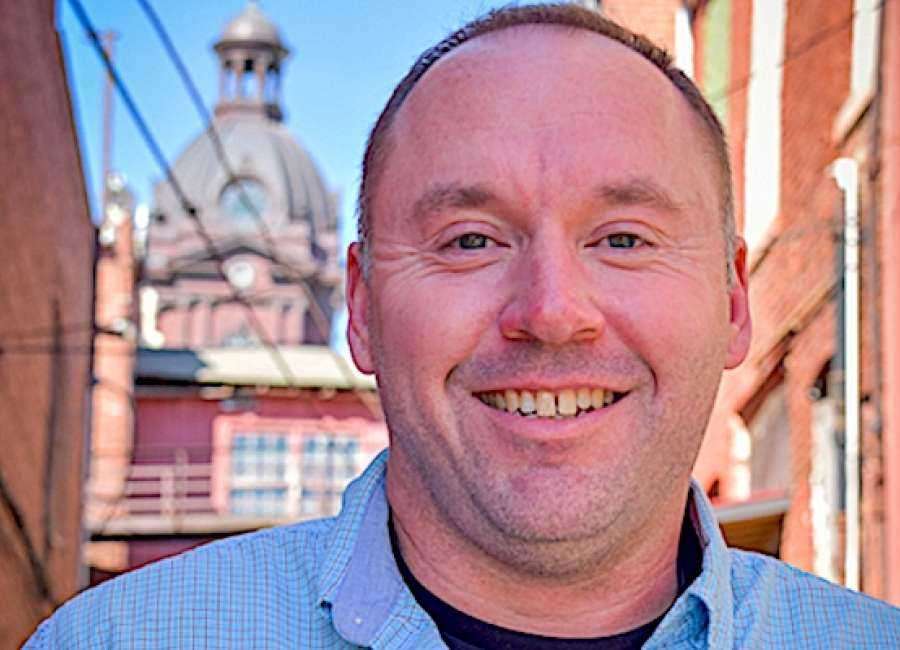 Jan. 9 was Law Enforcement Appreciation Day.
I hope I do a good job of relaying how this community does an amazing job of showing me, and my work family, that we are appreciated throughout the year.
We are lucky. Others in our profession may not be as lucky. They don't always get the appreciation from their community that we get. They may not even get the appreciation from their community leaders like we do.
From 2016-2018, death by suicide was almost double any other cause of officer death. Last year ended with 228 officer suicides reported.
Our badge and uniform were around long before any of us earned the right to wear either. And we wear them with pride. We also know the badge and uniform will continue to protect long after we are all gone.
The badge can go into the worst scenes imaginable and come out with no bad memories. The badge doesn't need any rest between calls and it never needs anyone to talk to.
But behind the uniform is a brave man or woman who is human. We are ordinary people in a profession that calls for extraordinary actions.
I spent the better part of my first four decades having never rolled up on a really bad car accident or seeing a dead body that wasn't prepared for a funeral. I've spent the last several years driving my car to traumatic scenes as fast as my car could get me there. And I had a fast car.
I have an amazing support system. My blood family, my work family, my community. Others aren't as lucky as I am.
I was in training recently and the instructor showed a video at the end of class. The end of the video included this quote that I liked so much I wanted to share it. I don't know who wrote it, but they wrote it well.
"The sheep do not want the dog around. He looks too much like the wolf. He reminds them that danger lurks out there, just beyond the relative safety of the fence.
The wolf also hates the dog. He knows that it is the dog that stands between him and his prey. It is because of the dog that he is lean. The dog is the reason the wolf is forced to stalk in the darkness.
The dog knows these facts. Undeterred, he stands watch, ever ready to do battle. Despite that he is an unwelcome guest in their midst, the dog is ready, at a moment's notice, to give his life in defense of his flock. It is simply who he is.
: Police"
Like I said, I feel the support and appreciation of our community. I wish that all officers were so lucky.
Toby Nix is a local writer, guitarist and investigator for the Coweta County Sheriff's Office. He is the author of two books, "Columns I Wrote" and "A Book I Wrote." He can be reached at tobynix@yahoo.com .