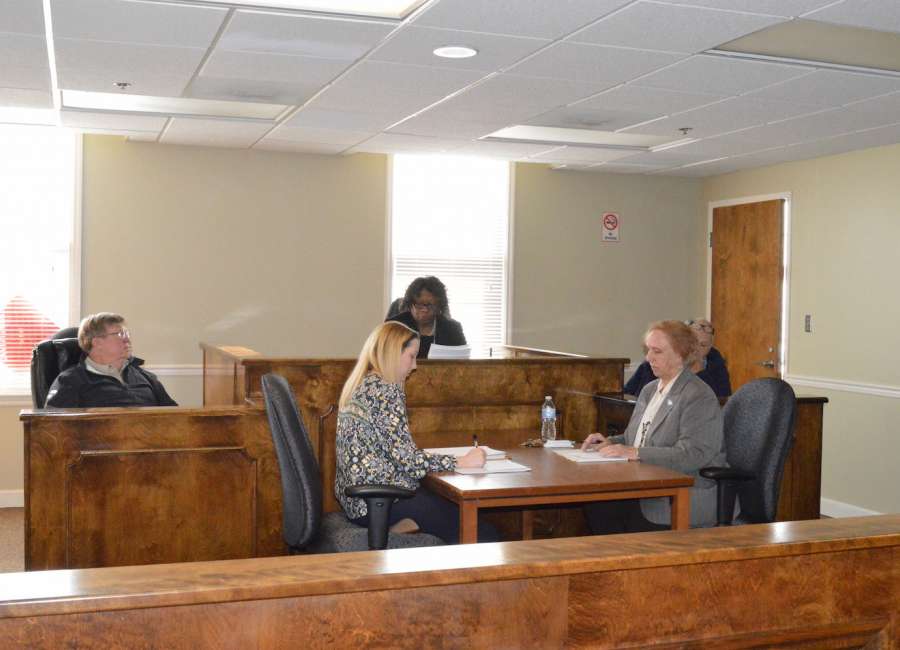 It's official: the Nixon Centre for the Arts and Jefferson Parkway voting precincts are no more.
The two voting precincts, by far the largest in Coweta County, have now been combined into one massive precinct that will be named Newnan Centre, and voting will be held at The Newnan Centre, 1515 Lower Fayetteville Road.
The Coweta Board of Elections and Registration voted 3-0 Tuesday to make the change, following a hearing on combining the two precincts.
The board also voted to move the Madras voting precinct from Madras Middle School to the gym of the Madras Community Center. The community center is in the historic Madras School on U.S. 29.
The gym is currently under construction, but will be ready by the March 24 presidential preference primary.
Currently, voters in Madras vote in the school's library, and voters have to walk through the school to get to the polling place. The community center gym is larger, with easier access and adequate parking.
"We think it will be much better for the voters," Coweta Elections Director Jane Scoggins said of the Madras change. "We think it is a very good move."
There was no objection to either of the changes at the two hearings, held back-to-back Tuesday morning. Jefferson Parkway voter Tom Martel, who had approached the city of Newnan about having his precinct moved, spoke in favor of the Jefferson Parkway and Nixon Centre merger.
Scoggins had been trying to find a new location for the Jefferson Parkway precinct, which is overcrowded with severely limited parking. No suitable options existed within the precinct, so the decision was made to move the polling place to The Newnan Centre, which was just outside precinct lines.
A hearing on that move was held in November.
Because The Nixon Centre, right next door to The Newnan Centre, also is a polling place, the board combined the two precincts so that there wouldn't be two voting locations side by side.
The Nixon Centre precinct had 11,000 voters and Jefferson Parkway had almost 9,000, according to Assistant Elections Director Ashley Gay. The next largest precincts are Senoia, Cedar Creek and Thomas Crossroads, with around 5,000 voters each.
Now that votes have been taken on the precinct changes, elections officials will be busy updating records. All voters in the Newnan Centre precinct will get new precinct cards in the mail. The Georgia My Voter Page information should be updated by early next week, Scoggins said.
On election day, there will be signs at all of the old polling places letting people know where they should go, and an election worker is expected to be stationed at Jefferson Parkway Elementary School to direct voters.