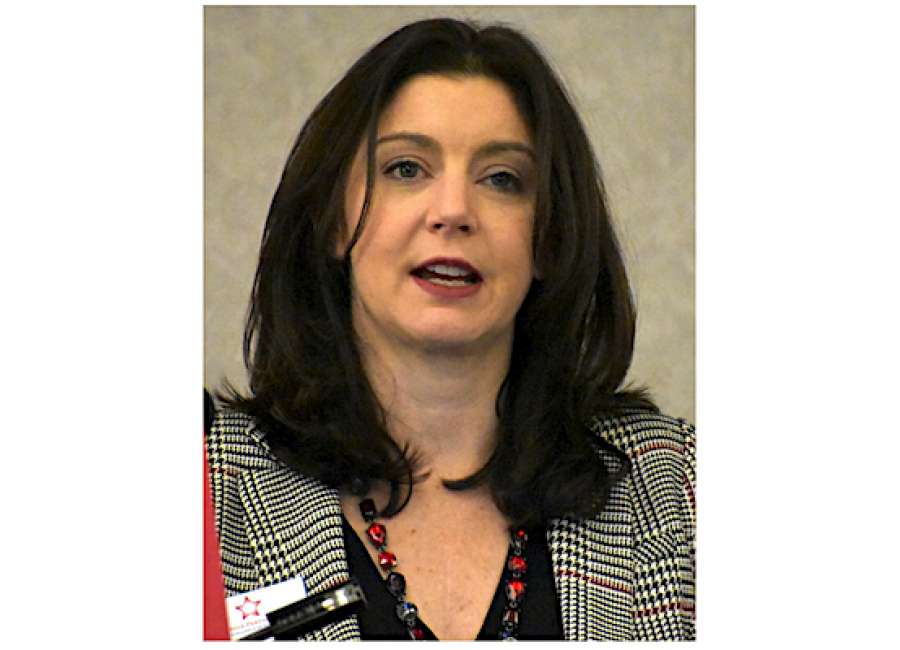 Children often struggle in school for reasons unrelated to the quality of their academic instruction, experts say.

At least 25 percent of Georgia's children live in households with incomes at or below the federal poverty level, according to research released by the Georgia Partnership for Excellence in Education in its annual "Top Ten Issues to Watch in 2020," and more than 60 percent of students in the state's public schools qualify for free or reduced lunch.
Poverty and unhealthy home environments can have a devastating effect on a child's academic performance, regardless of how highly qualified the teachers are or what innovative programming is being implemented.
Research indicates the disproportionate exposure to stress and trauma among children living in poverty interferes with brain development, contributing to significant learning and behavioral issues that impact academic achievement. Hunger is a persistent problem for poor children, and a lack of access to health and dental care can lead to uncontrolled asthma, vision problems, hearing loss, tooth pain and untreated behavioral and mental health conditions – all of which could prevent a child from thriving academically.
Because children who don't succeed in school are far less likely to escape from poverty as adults, the state is taking a closer look at non-academic barriers to student achievement.
"Georgia has begun to recognize the importance of these issues in schools that significantly affect a child's ability to learn," said Dr. Dana Rickman, vice president of the Georgia Partnership.
A child with dental decay may not be able to tell his teacher he's misbehaving because his tooth hurts, for example, or that he needs a dentist, not a suspension. Rickman said that while educators are not responsible for those non-academic problems, they can be made aware and given the resources to connect a student to needed services.
The Health and Wellness Initiative – an extension of the Georgia legislature's First Priority Act, which established the Chief Turnaround Office to provide support for low-performing schools – addresses district-level solutions for large-scale, persistent health factors.
In 2018, the Coweta County School System and community stakeholders formed the Coweta Collaborative to provide a local network of support services for students and their families to improve the likelihood of success. The collaborative sets goals in the categories of early learning, foundations, explorations and independence with a representative from the Coweta County School System serving as a point of contact for each.
ELEVATE Coweta Students – formerly Communities in Schools of Coweta County – has site coordinators in several schools to support students who need additional assistance at multiple levels, and those coordinators also serve as advocates for students. They help identify students in need of assistance and connect those students – and their families – to community resources that can help remove obstacles to student success.
That support is aimed at increasing graduation rates and academic achievement, ensuring students are better prepared to pursue careers or post-secondary education.
Site coordinators partner with educators and school administrators to provide individualized support to students in need, helping with attendance, behavior and coursework. They work with students to create plans for success, and meet regularly with the students to monitor progress and adjust the plan.
Top 10 education issues to watch in 2020
Literacy, shifting demographics, rural poverty and non-academic barriers to student success are among Georgia's pressing education issues for 2020.
The Georgia Partnership for Excellence in Education released its annual "Top Ten Issues to Watch" list Friday.
It's the 16th year the nonprofit, nonpartisan organization has published its research-based report, which identifies and analyzes key education issues in Georgia.
Written to help the public understand the complexities of the state's educational system, the report is also distributed to Georgia lawmakers, school districts and colleges and universities.
"Each year, we write a report that will provide policymakers, educators, community and business leaders and all education stakeholders with relevant information that will help them identify and think through the opportunities that exist to move Georgia forward," said Dr. Steve Dolinger, president of Georgia Partnership.
This year's issues, as identified in the report, include:
• Shifts in demographics that are expected to dramatically change the composition of Georgia's current and future workforce by 2030.
• Expansion of early learning and development programs for young children.
• Alignment of critical resources and funding for cradle-to-grave literacy.
• Potential ripple effects of the anticipated 4 to 6 percent budget cuts in all state government offices, a result of the effort to balance Georgia's budget.
• Efforts to improve the preparation, recruitment and retention rate of Georgia educators.
• Standards, assessments and accountability.
• Non-academic barriers to student achievement.
• Rural poverty, particularly in south Georgia.
• Career planning that encourages the pursuit of postsecondary education.
• Ensuring success in postsecondary education.
The 2020 Top Ten Issues to Watch is available online at www.gpee.org . Georgia Partnership also will provide a free hard copy upon request. Email rgaines@gpee.org to request.