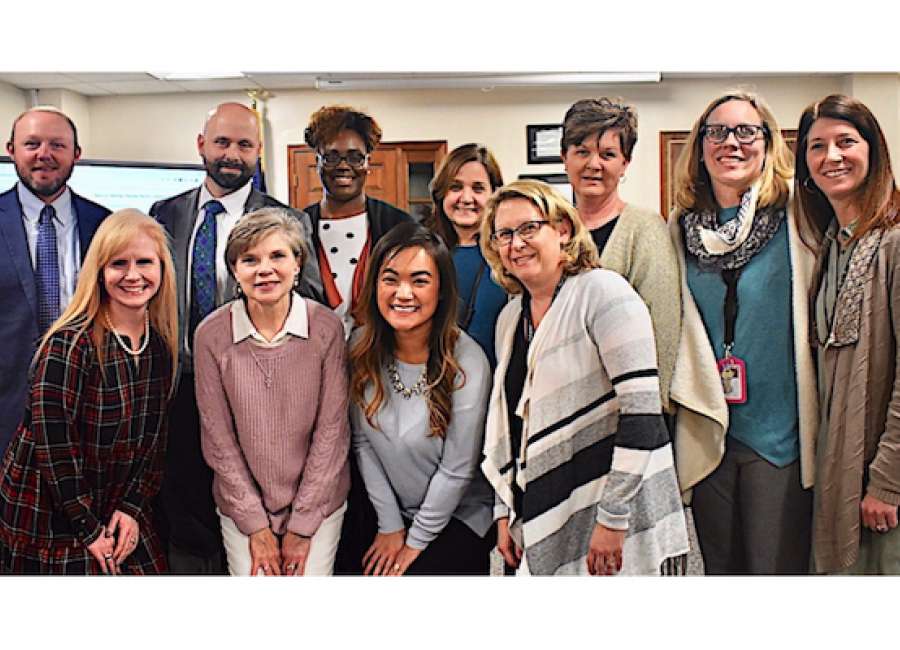 Newnan High School has been named a Breakout High School by the Georgia Association of Secondary School Principals (GASSP).

Newnan was one of seven schools recognized by the organization, which annually honors Georgia high schools that are high-achieving or that are dramatically improving student achievement. Criteria for Breakout High Schools include:
Collaborative leadership: professional learning communities, shared leadership and student and staff leadership development
Personalization: attention to all students, mentoring and school/community connections
Curriculum, instruction and assessment: access to rigorous coursework for all students, differentiated instruction with multiple assessments, data-based decision making and opportunities for career development
"The Breakout award goes to schools that are innovative in finding more creative ways for finding every opportunity for every student," Newnan High Principal Chase Puckett told the Coweta County Board of Education at its December meeting. "We all know how hard our educators work to meet those needs and it seems to get more and more challenging every year."
Puckett was accompanied by what he called a "cross section" of staff members from NHS, representing a variety of grades and subjects.
"These phenomenal leaders behind me are leaders in the classroom, in the building and across campus," Puckett said. "And they are dedicated to their community."
He also expressed his appreciation to board members and Superintendent Steve Barker.
"Thank you for your continued support for all of our schools in Coweta County and for the tireless work you put towards our students and teachers," Puckett said.