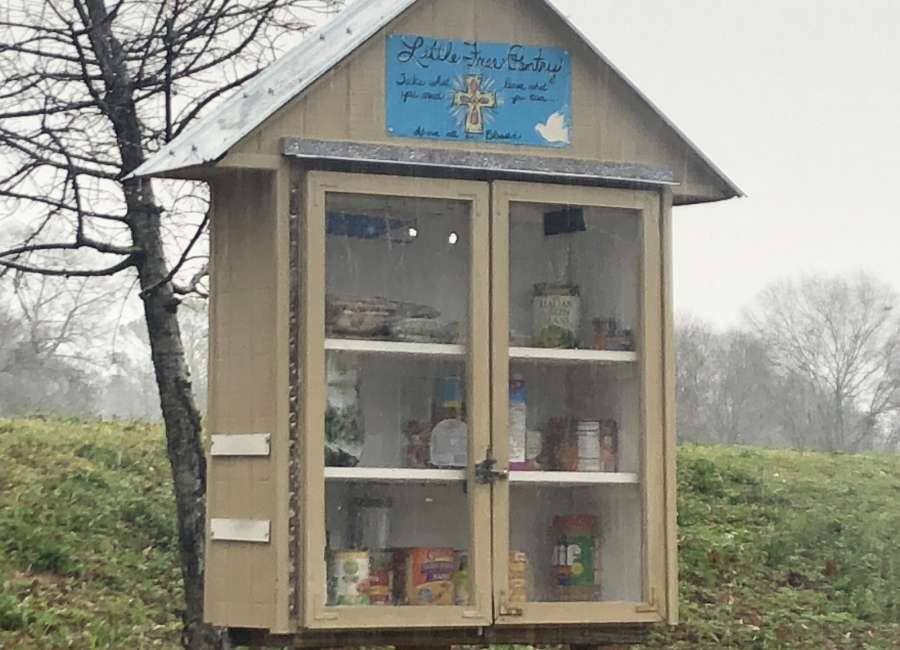 The Little Free Pantry in Newnan is searching for new sponsors to help keep it stocked.
"The need is greater than what we have," said Brian Shelton, the Newnan resident who built the LFP. "If somebody would like to step up and be a true sponsor, we'd be more than happy to talk to them."
The LFP provides free nonperishable food and toiletries, for anyone who needs them, from a constructed cabinet outside of the Newnan Public Safety Complex, 1 Joseph Hannah Blvd., Newnan.
Shelton said the Salvation Army is giving him food to put in the LFP, but the organization does not have the manpower to stock the pantry itself.
"The way it supposedly operates is you build it and you get a sponsor for it. And for one year or two, they keep it stocked," he said. "We've been through several sponsors and it's been up and down. It would be nice to have a sponsor that would take the responsibility to do it."
Shelton said they built the cabinet after his wife saw a Facebook post about an LFP in Arkansas and felt it would be a good addition to the Newnan community.
While he is hoping to find a sponsor, Shelton said he still stocks the LFP himself.
"I check it at least every other day. I've always got stuff in my car," he said. "If there's not much in it or nothing in it, I'll stop and fill it up."
If an organization became the sponsor for the LFP, Shelton said they would need to stock the pantry at least three times a week.
"It's up to them to keep it sponsored and full. That's kind of what we were hoping would happen here, what we thought would happen here," he said.
In a previous Newnan Times-Herald story, a former sponsor of the LFP said $50 stocked the pantry for two weeks.
If Shelton found a second organization that is interested in being a sponsor, he said he'd like to build another LFP in Newnan.
To sponsor the LFP, contact Brian Shelton at 678-758-3592 .