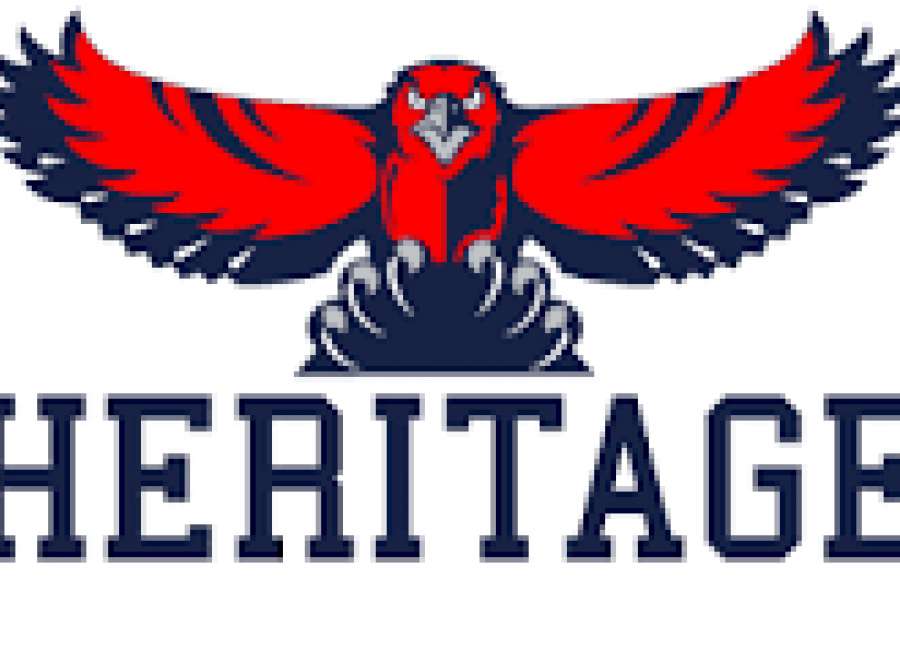 The Heritage Lady Hawks didn't lead too often Tuesday night against visiting Cristo Rey Atlanta, just win it counted.
Ianna Odulaja's two free throws with 6.5 seconds left in the game gave the Lady Hawks the 46-45 victory in the GISA Region 1-AAA game.
It put an exclamation point on the game that saw the Lady Hawks battle for all four quarters, but not lead until early in the third quarter when Odulaja connected on basket for a 27-26 lead.
Even then the third-quarter momentum didn't last long for the Lady Hawks who trailed 37-31 heading into the fourth quarter after Cristo Ray Atlanta went on an 11-4 run to close out the period.
Cristo Rey relied on the play of Brittany McGruder who drained a 3-point jumper to send her team back into the lead at 33-31.
The Lady Hawks spread the wealth in the fourth quarter getting a clutch 3-point shot from Kendall Stephens to put Heritage back into contention down just 37-33.
In addition to Odulaja's game-winning free throws, the Lady Hawks' Zada Smith and Stephens also hit timely free throws.
Odulaja led Heritage with 15 points, ending a solid night of free throw shooting by finishing seven of eight.
Michaela Mikko added 11 for the Lady Hawks.
McGruder tossed in 14 to lead Cristo Ray in scoring.
Cristo Rey grabbed the early momentum jumping out to an 8-0 lead early in the first quarter, getting quick baskets from Torria Bailey and McGruder.
Odulaja broke the scoring drought for the Lady Hawks with a basket to cut the lead to 8-2.
The Lady Hawks benefited from two baskets from Mikko and one from Danielle Sudick to force the 10-10 tie at the end of the first quarter.
Late in the second quarter, Stephens hit free throws to tie the game at 19-all, but Cristo Rey closed out the half on a 7-4 run to take a 26-23 lead at the break.
Heritage improved its record to 3-7 overall and 1-3 in the region.
The Lady Hawks return home Friday for a league game against Notre Dame Academy.