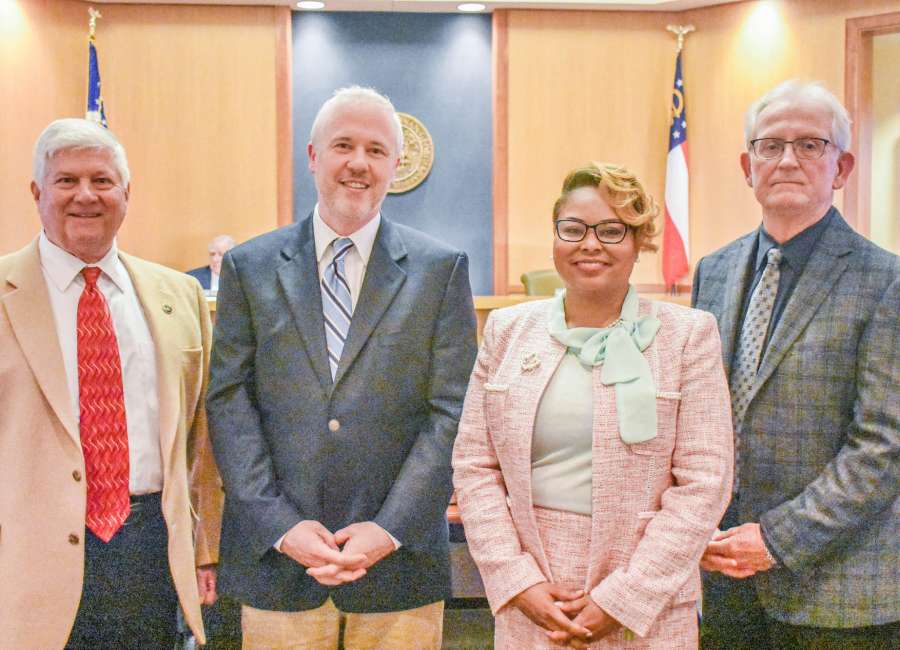 After serving 14 years as Newnan mayor pro tem, Cynthia Jenkins was voted out by her fellow council members Tuesday.
In a 5-2 vote with Jenkins and Mayor Keith Brady opposed, the council elected council member George Alexander to replace her.
"Based on historically how we've done it and also other cities and just to secure some experience amongst all of us, I nominate George Alexander as our senior member," said council member Dustin Koritko, who also suggested the position be filled on a rotating basis according to seniority.
During the discussion, Jenkins indicated she had not been part of the council's decision to change the mayor pro tem selection process and asked the council to deny the motion.
"I understand that there has been a conversion about this among council members and truth be told, I am not sure this is the best way to administer the mayor pro temship," Jenkins said. "Changing the position is and always has been a decision made by this body. However, this motion goes beyond that and has moved into the realm of a change of public policy."
According to the city's charter, council members elect a mayor pro tem from among themselves by a majority vote. The vote is to occur at the first regular meeting of the year, with the mayor pro tem to serve a one-year term.
The charter does not set out any criteria for selection, such as seniority.
Jenkins said she appreciates the fact that the council is examining the process and suggested turning to resources such as the Georgia Municipal Association and the National League of Cities for guidance.
"Just because something was done 40 years ago doesn't mean it's the right thing to do now," she said. "We've been implementing a practice that was kind of inherited."
Jenkins said she feels like a better basis for rotation than by seniority is by district.
"Seniority changes as the council makeup changes, which has the potential to create disparity in how often a particular district is represented in the mayor pro tem rotation," she said. "Rotation by district would allow us to administer the process in a way that is fair for citizens across the city of Newnan."
Regardless of what the council eventually adopts as its mayor pro tem selection criteria, Jenkins said her main objection is that members bypassed the council's usual decision-making process.
According to Jenkins, that process involves bringing ideas to the table, airing concerns publicly and consulting city staff – including the city attorney – before moving forward with a vote.
"Until that process has taken place, we have not done our job," she said "More importantly, we will not have done the right thing. That right thing is to go through our process and include the proper due diligence, process and inclusion of all voices at the table.
"There's a lot left on the table to discuss," Jenkins added.
Brady agreed, directing city staff to add the mayor pro tem selection criteria to the agenda for the council's February retreat.
"I think it's worthy of a discussion," he said.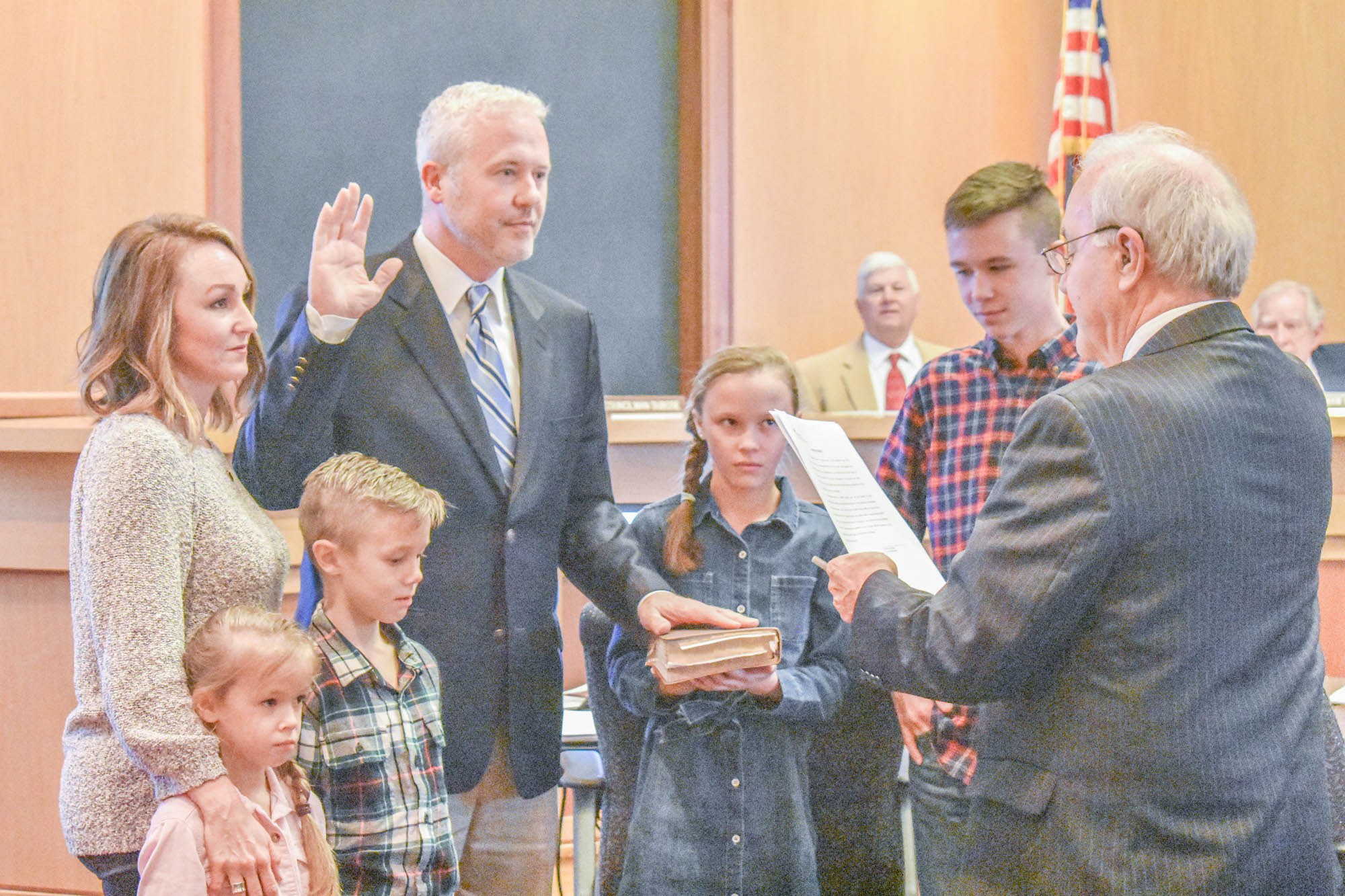 Councilmember Dustin Koritko is surrounded by family as he is sworn in Tuesday.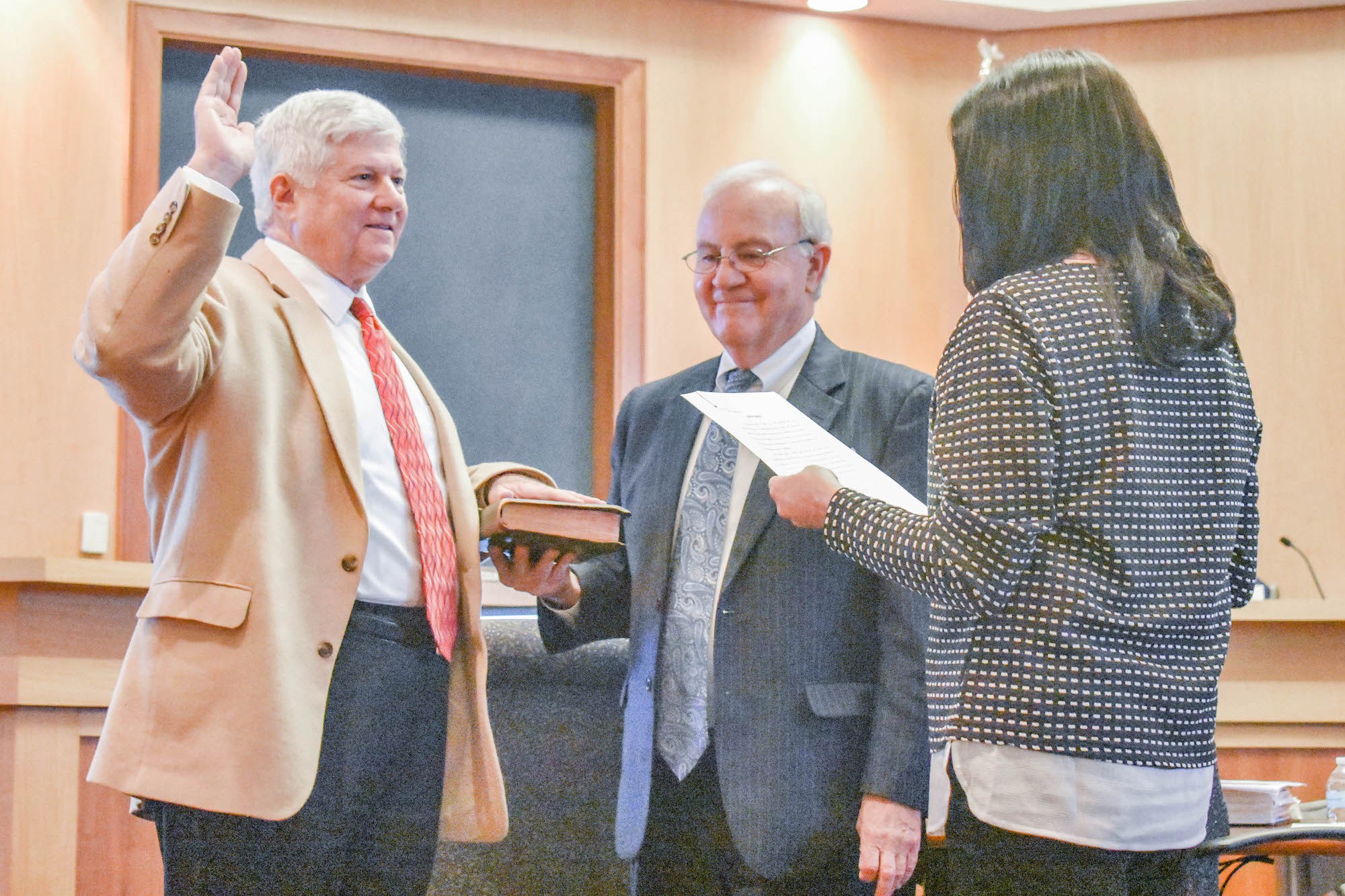 Councilmember, and Mayor Pro Tem for 2020, George Alexander is sworn in Tuesday.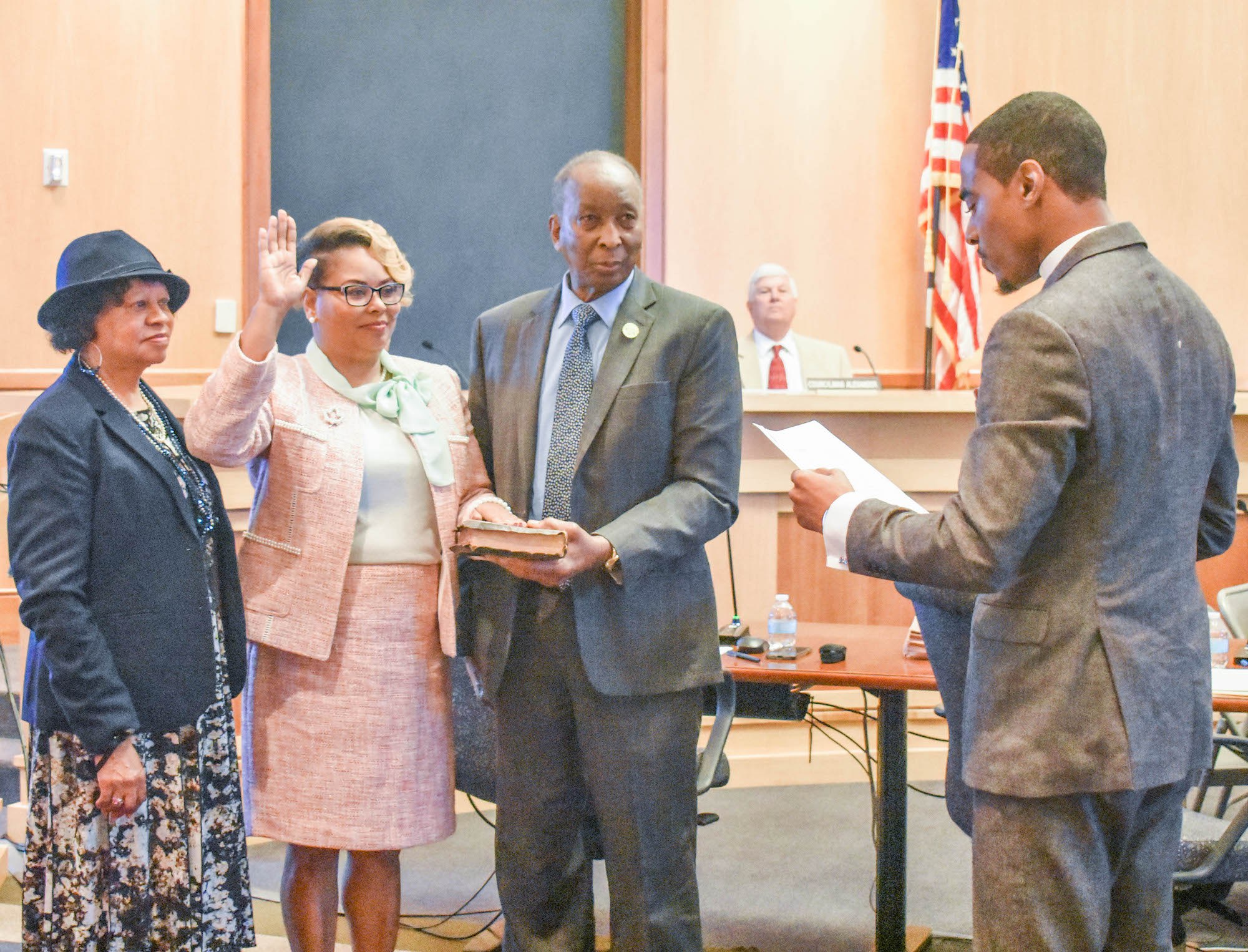 Councilmember Cynthia Jenkins stands with her parents as she's sworn in by Pastor Tamarkus Cook during Tuesday's council meeting.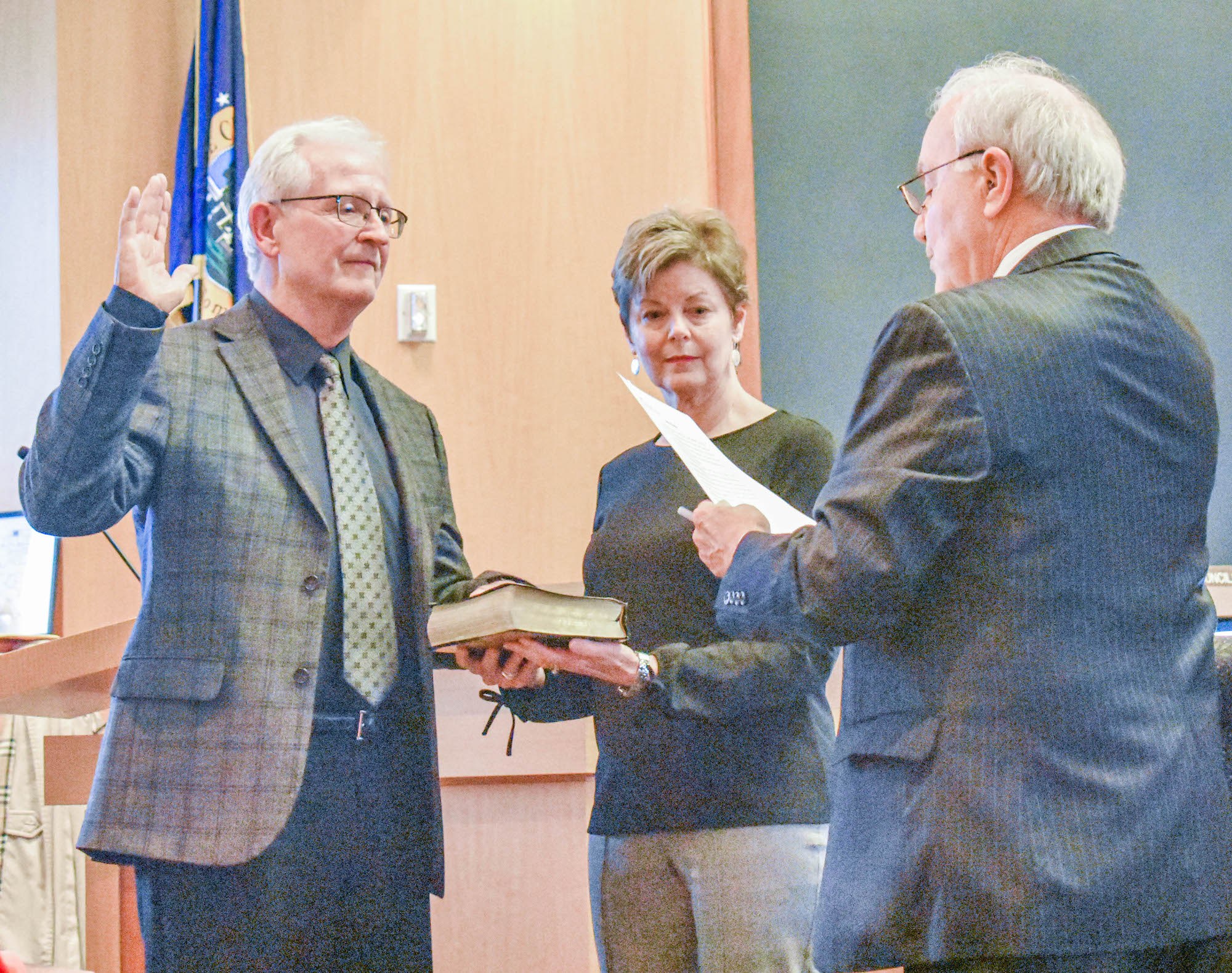 Paul Guillaume stands next to his wife as City Attorney Brad Seers administers the oath of office.