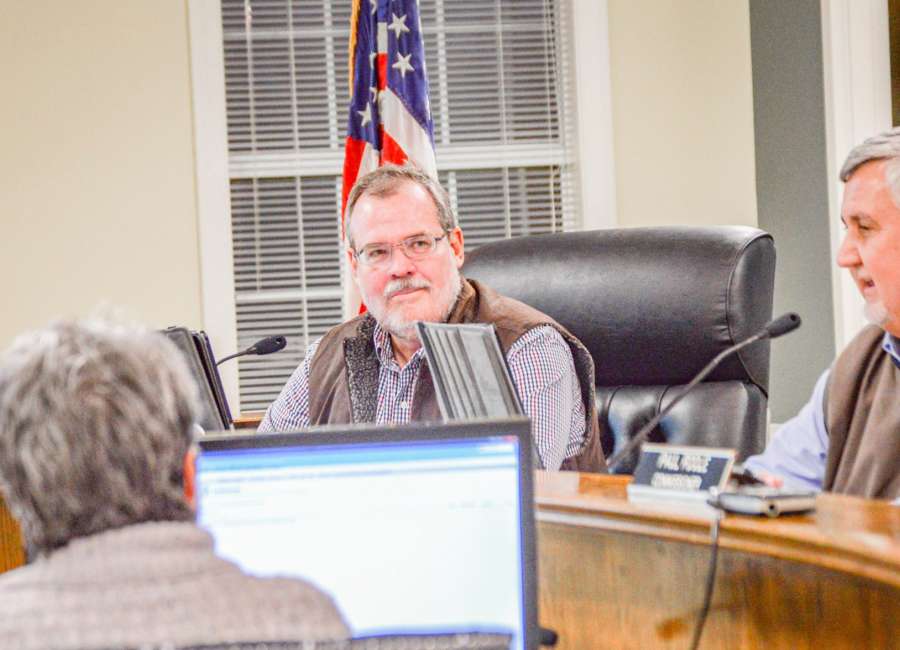 Coweta Commissioner Rodney Brooks will not be seeking reelection this year.

Brooks, who represents District 4, was first elected in 2008.
He made the announcement at this week's County Commission meeting. Qualifying for local races will be held March 2-6.
"I'm looking forward to seeing somebody step up in the fourth district who will be a good candidate for commissioner," Brooks said. "That's kind of why I announced as early as I did, to give people an opportunity to qualify."
District 4 is the county's second-smallest district by area, and covers most of the portion of Coweta between Interstate 85 and Hwy. 34, north of Hollz Parkway, as well as the area between Hwy. 34 and Lower Fayetteville Road from White Oak Creek to Hwy. 154.
"It's just time," Brooks said Friday when asked if he wanted to speak more about his decision.
He said wants to spend more time with his family, including his two daughters who both live in different states, and there are health reasons.
"Honestly, it's been the most rewarding job that I've ever had in my life, to serve as a commissioner," Brooks said. "I hope I've served the county and the citizens well."
Brooks will continue to serve out the rest of his term, which expires at the end of 2020.
"At least we'll keep you until the end of this year," said Commissioner Bob Blackburn at the meeting. "You really served the county well," Blackburn said, and Brooks' expertise in construction has been an invaluable resource.
Commissioner Tim Lassetter said he hated to hear that Brooks wouldn't seek another term, but he understands. "And I definitely hope that you are able to spend even more time with your family – thank you for your service," Lassetter said.
"It's been a pleasure serving on this board," Brooks said at the meeting. "The integrity that this board holds, and the friendship that it holds – it has just been a pleasure. And the county has been a great place to live and to work at the same time. I'm bullish on Coweta County in the future, for sure."
In addition to the District 4 seat, the District 1 and District 5 seats, held by Paul Poole and Al Smith, are up for election this year.