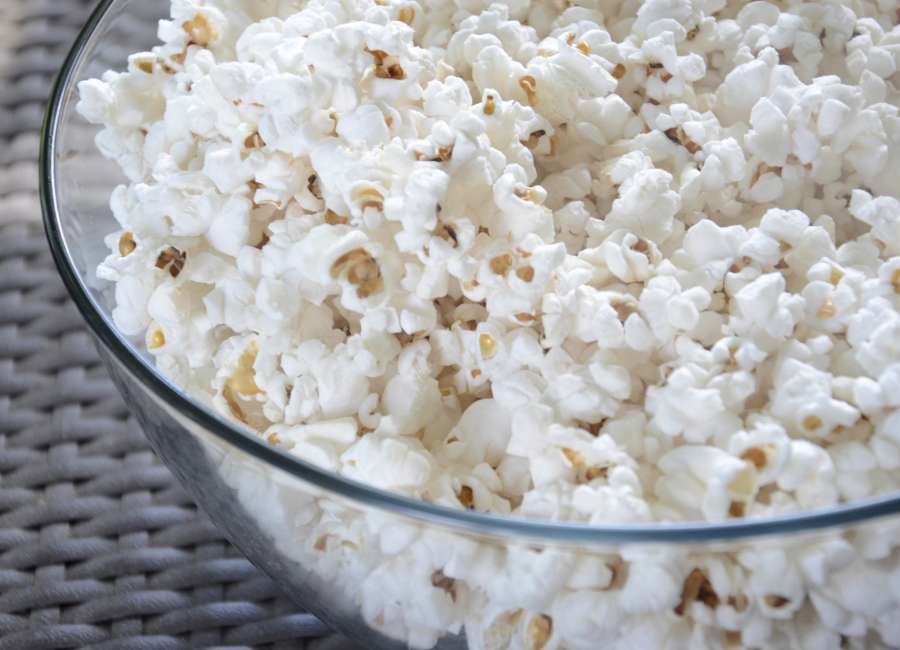 National Popcorn Day is celebrated annually on Jan. 19.
Unfortunately, the day's origins are unknown, but the history of popcorn is more well-known.
Not all types of corn can pop. A specific variety of corn, zea mays everta, is used for popcorn.
According to The Popcorn Board, a nonprofit funded by U.S. popcorn producers, the oldest ears of popcorn were found in the Bat Cave in New Mexico in 1948 and 1950. The ears were determined to be approximately 4,000 years old.
When Spaniards arrived in the Americas, they recorded Aztecs using popcorn for nourishment, in ceremonies and as decoration in their clothing.
Europeans adopted popcorn as a snack when their cultures interacted with Native American cultures.
While popcorn was a popular treat before the Great Depression, it's popularity increased during the economic crisis, according to The Popcorn Board.
Because popcorn was cheap to produce and buy, it was a perfect snack for movie theater owners to offer to customers during the late 1920s and 1930s.
With the advent of the microwave, popcorn permanently established itself as an easy snack to make at home.
Today, popcorn remains popular among Americans. According to www.holidayscalendar.com, Americans consume approximately 16 billion quarts of popcorn each year.
Here are some recipes to try at home so you can celebrate National Popcorn Day.
Popcorn Balls
Ingredients:
2 cups sugar
1 1/3 cups water
1/2 cup light corn syrup
1 teaspoon white vinegar
1/2 teaspoon salt
1 teaspoon vanilla extract
18 cups popped corn
Recipe:
In a medium saucepan, combine the sugar, water, syrup, vinegar and salt.
Cook over high heat until mixture reaches 255 degrees F. Stir in vanilla.
Pour over popped corn, tossing gently to coat.
When mixture is cool enough to handle, press popcorn into 3-inch balls with lightly greased hands.
Cool completely on waxed paper.
(Recipe courtesy: foodnetwork.com)
Apple Popcorn Brittle
Ingredients:
1 quart popped popcorn
2 cups apple and cinnamon flavored cereal
1 cup cocktail peanuts
3/4 cup apple juice
1 cup sugar
1/4 light corn syrup
1/2 teaspoon vinegar
1/4 teaspoon salt
Recipe:
In a bowl, toss together popped popcorn, cereal and peanuts. Set aside. Butter sides of a heavy 2-quart saucepan.
In saucepan, combine apple juice, sugar, corn syrup, vinegar and salt.
Cook over medium heat, stirring constantly until sugar dissolves and mixture begins to boil.
Cook until mixture reaches 250 degrees F.
Remove from heat. Pour syrup over popcorn-cereal-peanut mixture; toss to coat.
Spread in a buttered 15 by 10 baking pan. Cool until hardened.
Break into pieces.
(Recipe courtesy: popcorn.org)
Cajun Popcorn
Ingredients:
2 1/2 quarts popped popcorn
1/4 cup butter, melted
1 teaspoon paprika
1/2 teaspoon onion powder
1/2 teaspoon garlic powder
1/4 teaspoon cayenne pepper
1 teaspoon lemon pepper
Recipe:
Pour butter over warm popcorn.
Combine remaining seasonings and sprinkle over popcorn; toss to mix.
Bake in 300 degree Fahrenheit oven for crispy popcorn.
(Recipe courtesy: popcorn.org)
Cherry-Almond Popcorn Clusters
Ingredients:
5 quarts popped popcorn, unsalted
2 cups sugar
1 1/2 cups water
1/2 cup light corn syrup
1 teaspoon vinegar
1/2 teaspoon salt
1 teaspoon almond extract
1 cup red glacé cherries, cut in quarters
1/2 cup toasted blanched whole almonds
Recipe:
Keep popcorn warm in a 300-degree Fahrenheit oven.
In a heavy medium-sized saucepan, combine sugar, water, corn syrup, vinegar and salt.
Bring to a boil; clip candy thermometer to pan.
Cook syrup to 250 degrees F.
Stir in almond extract. Scatter cherries and almonds over the popcorn.
Slowly pour syrup over the popcorn; toss lightly to coat evenly.
Spread popcorn on buttered cookie sheet.
Cool. Separate into clusters with a fork.
(Recipe courtesy: popcorn.org)
Popcorn salad
Ingredients:
8 cups popped popcorn
6 slices bacon
1/3 cup mayonnaise
1/2 teaspoon garlic powder
1/4 teaspoon onion powder
1/4 teaspoon ground black pepper
1/2 teaspoon salt
1/2 cup chopped celery
1/2 cup shredded carrot
1 red bell pepper, diced
4 green onions, thinly sliced
1/2 cup shredded cheddar cheese
lettuce leaves
Recipe:
Place popcorn in extra large bowl.
Sauté bacon until crispy, then drain on paper towels. Chop or crumble bacon and reserve.
Mix together mayonnaise, garlic powder, onion powder, salt and pepper in small bowl. Set aside.
Combine celery, carrot, bell pepper and green onions in medium bowl.
Add mayonnaise mixture to vegetables. Mix thoroughly.
Immediately before serving, add mayonnaise mixture, bacon and cheese to popcorn in bowl. Toss very gently to just combine. Do not over mix.
Serve on lettuce leaves. If desired, garnish with extra shredded cheese and chopped bacon.
(Recipe courtesy: popcorn.org)