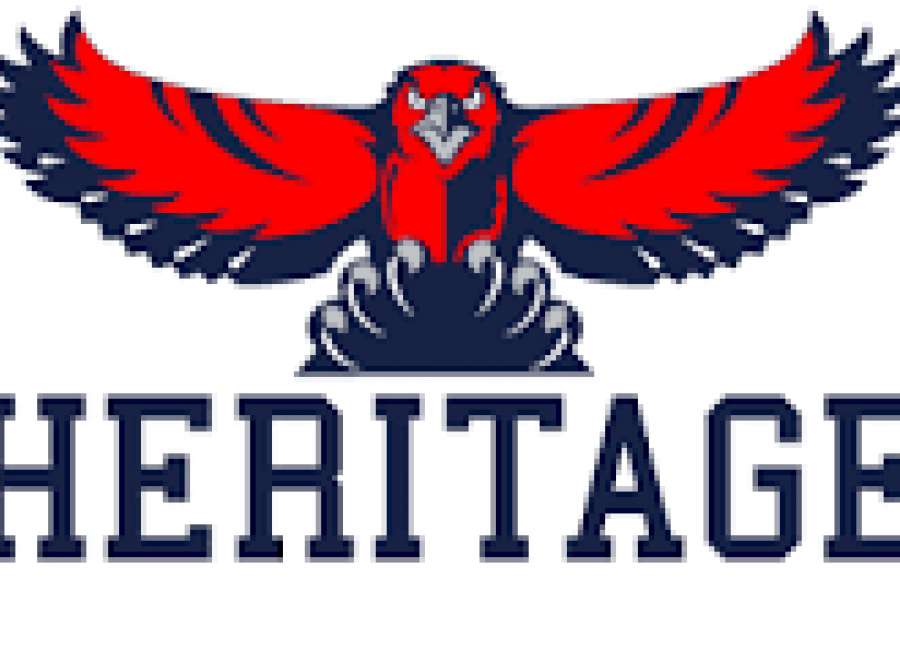 The Heritage Hawks grabbed the momentum early, held off a couple rally attempts by Cristo Rey Atlanta before earning a 50-38 victory over their visitors Tuesday night in a GISA Region 1-AAA game.
Heritage improved to 10-7 overall and 4-0 in the region.
The Hawks have now won four of their last five and two in a row.
In addition to Tuesday night's win, the Hawks also beat Dominion Christian during the recent streak.
Heritage led 12-7 at the end of the first quarter and pushed it to 29-20 at the break.
Mclean Hoekwater was the scoring catalyst for the Hawks pouring in 24 points. North Carolina State signee Ebenezer Dowuona added 14.
The duo set the tone for the game early, accounting for all 12 of the Hawks' first quarter points.
Hoekwater hit four of five free throws in the first quarter.
After falling behind 10-4, Cristo Rey cut the lead to three points when Connor Cooper hit a 3-pointer to slice the Hawks lead to 10-7.
The Hawks added the final basket of the first quarter and quickly regained the momentum in the second quarter.
Heritage opened the second quarter on an 11-4 run.
A dunk by Dowuona during the scoring spurt pushed the Hawks' lead to 23-11.
Cristo Rey fought its way back in the second quarter getting solid production from Ja'Quell Clayton.
Clayton hit two free throws early in the quarter and then converted an old-fashioned 3-point play right when he hit the shot, drew the foul and knocked down the free throw.
Both teams converted two 3-point shots in the fourth quarter.
For the Hawks, back-to-back long range jumpers, one from Banks Coggin and one from Hoekwater gave Heritage a 35-22 lead.
Heritage kept control of the game heading into the fourth quarter after taking a 41-30 lead.
The Hawks return home Friday against Notre Dame Academy.