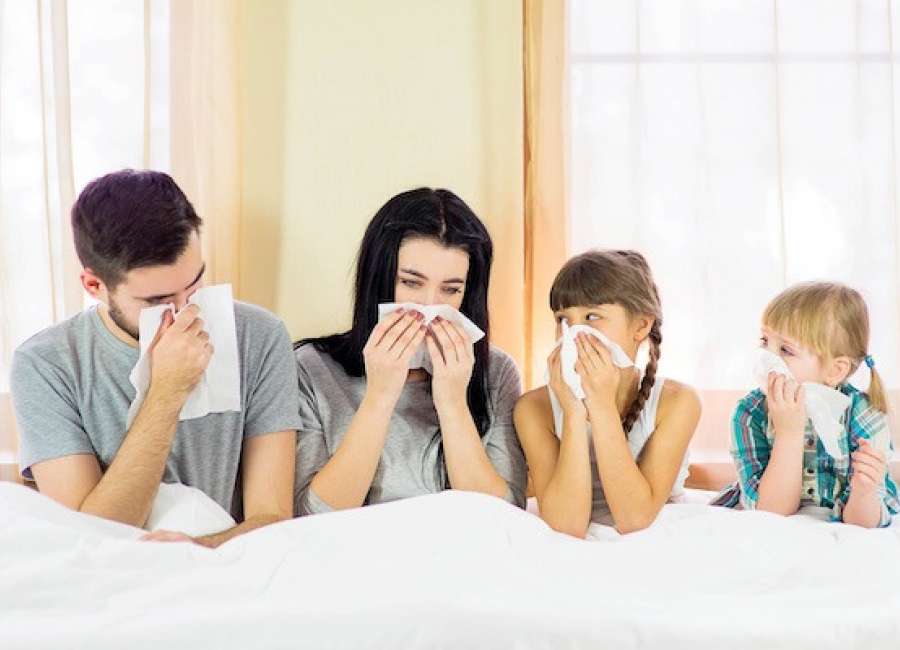 Georgia is in its seventh-straight week of high flu activity across the state.

For reporting week Dec. 29, 2019 through Jan. 4, activity was a 10 on a scale of 1-10, according to the Georgia Department of Public Health.
The DPH reported five new deaths and 141 metro-area hospitalizations during the most recent reporting week. So far this season, there have been 22 total flu-related deaths and 779 metro-area hospitalizations.
Out of those recently hospitalized, most tested positive for influenza A, which is covered in the year's flu vaccine, according to the DPH.
The Centers for Disease Control and Prevention said that it is too early to tell if the season has peaked, or if flu activity will increase in January.
The CDC estimates that so far this season, there have been at least 9.7 million flu illnesses, 87,000 hospitalizations and 4,800 deaths from the flu across the country.
However, it isn't too late to get a flu shot, according to the CDC. In addition to the shot, here are some tips from the CDC to prevent contracting the flu.
Try to avoid close contact with sick people.
While sick, limit contact with others as much as possible to keep from infecting them.
If you are sick with flu-like illness, the CDC recommends that you stay home for at least 24 hours after your fever is gone except to get medical care or for other necessities. (Your fever should be gone for 24 hours without the use of a fever-reducing medicine.)
Cover your nose and mouth with a tissue when you cough or sneeze. After using a tissue, throw it in the trash and wash your hands.
Wash your hands often with soap and water. If soap and water are not available, use an alcohol-based hand rub.
Avoid touching your eyes, nose and mouth; germs spread this way.
Clean and disinfect surfaces and objects that may be contaminated with germs like flu.